HOLIDAY GLITZ & GLAM
By Ruth J. Katz
All that glitters is not gold," the old saw states. But all that glitters is, by my lights, magical and marvelous, even if it's only fool's gold. Whether the shine and twinkle come from diamonds, Swarovski crystals, gold lamé, or 24 karat, the resulting sparkle and shimmer are what matters. And holiday season is the best time for puttin' on the Ritz. If the patina is burnished, then it's perfect for the season.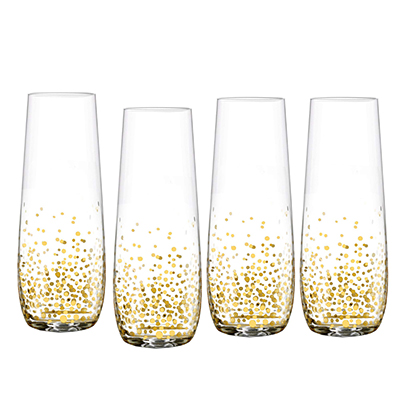 FITZ AND FLOYD
Here's a treasure chest's worth of striking, gold-trimmed barware from Fitz and Floyd, all ideal for entertaining: Whiskey will taste like the nectar of the gods when it's served up in the Daphne Whiskey Set, an elegant decanter and four matching glasses, with faceted gold trim. Confetti-like dots provide rich luster to this set of four stemless Champagne flutes.
Info: amazon.com.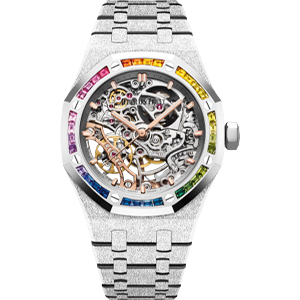 AUDEMARS PIGUET
From Audemars Piguet, a highly revered name in horology, the Royal Oak Frosted, Double-Balance-Wheel Openworked watch, in shimmering 18 karat-gold with a frosted finish. The 32 sapphires in rainbow tones provide a corona around the face.
Info: audemarspiguet.com.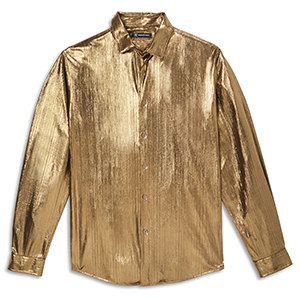 INTERNATIONAL CONCEPTS
Why should she have all the fun with glittery glam? International Concepts has designed a slim-fit, gold metallic shirt just for him—and surprise: It's washable! Exclusively at Macy's.
Info: macys.com.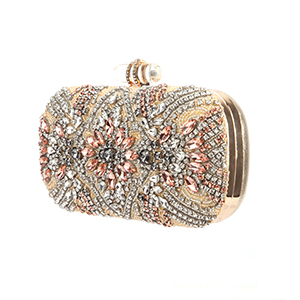 NINA
Chic minaudières from Nina feature enough jewels to require sunglasses! They could not be more perfect for your holiday parties. Thank you very much.
Info: ninashoes.com.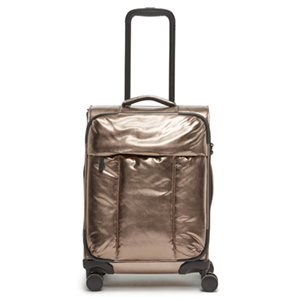 CALPAK
A great way to take glitz on the road. Calpak, with its bronze, 21-inch, soft-sided, spinner carry-on suitcase (also available in silver), makes traveling easy. Pack smartly by using Calpak's equally shiny packing cubes in a variety of sizes.
Info: shop.nordstrom.com.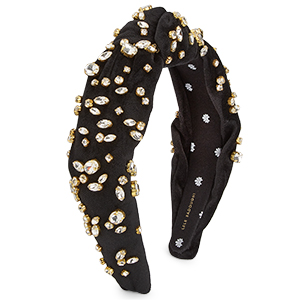 LEE SADOUGHI
You'll be head over heels in this Lee Sadoughi velvet headband, accented with a sea of crystals and a small top knot at the center.
Info: saks.com.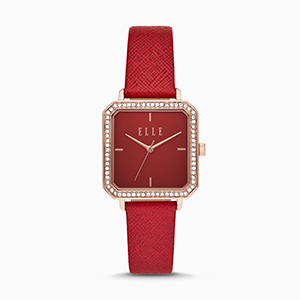 ELLE
Lots of sparkle, but easy on the wallet. This Elle watch features a glossy vermillion dial and matching strap, with a rose-gold-tone logo and an elegant, pavé-crystal border.
Info: watchstation.com.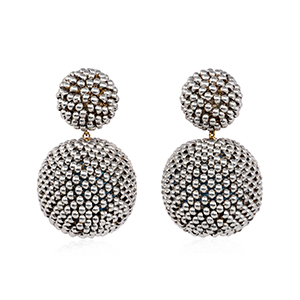 AXEL RUSSMEYER
German jeweler Axel Russmeyer makes beads out of beads and sequins, and anything else that he feels gives enough style and sparkle to his jewelry. His earrings are boundlessly imaginative and colorful, a chic accent for any holiday ensemble.
Info: kentshire.com.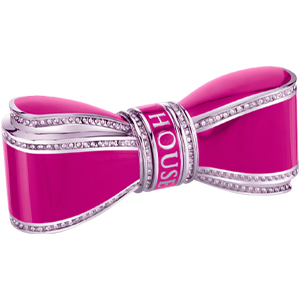 HOUSE OF SILLAGE
What a glamorous way to hide an ugly lipstick tube! The House of Sillage makes intoxicating perfumes, but also has created snazzy purse accessories. This lipstick case, part of the Haute Cosmétique Collection, comes in an array of stunning colors. Info: houseofsillage.com.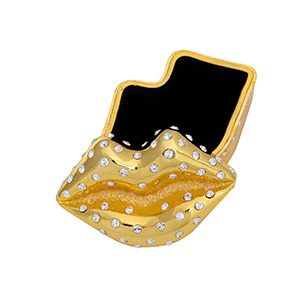 CRYSTAMAS
A petite cachepot from Crystamas for stashing your cherished treasures. Gold-tone metal with brilliant Swarovski crystals. Info: crystamas.com.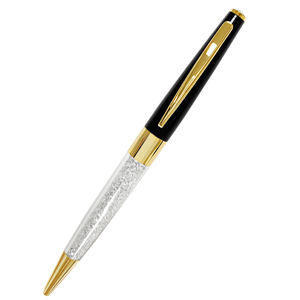 THINGS REMEMBERED
No poison pen letters here! Only love letters should be written with this twinkling pen, chock full of Swarovski crystals. From Things Remembered. Info: thingsremembered.com.