ON THE BIG SCREEN
By Jenny Peters
DEVASTATING DRAMAS

ESCAPE FROM PRETORIA
PG-13
Daniel Radcliffe stars in this tense prison drama set in South Africa during the time of apartheid there, as a white man whose actions in support of the oppressed black population sends him into a brutal jail. But in this true-life tale written and directed by Brit Francis Annan and co-starring Ian Hart and Daniel Webber, hope remains in a place that seems incredibly bleak in this edge-of-your-seat drama.
---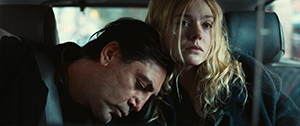 THE ROADS NOT TAKEN
R
If you've seen any of director-writer Sally Potter's films (Orlando, The Man Who Cried), you'll know to expect the unexpected from her. In this time-bending tale, Javier Bardem and Elle Fanning star as father and daughter on a surreal journey of what is, was and could have been in their lives. Salma Hayek and Laura Linney are along for the ride, too.
---

A QUIET PLACE PART II
Not yet rated
Silence abounds once again in this sequel to one of the cleverest science fiction-horror films to come along in years. As Evelyn Abbott (Emily Blunt) struggles with the loss of her husband (John Krasinski, who wrote and directed both the first and this sequel), the birth of her baby and the welfare of her two other children, she knows quiet is key. For the alien creatures that threaten her family are led by sound, which means this Part II installation will likely be as silent and scary as the original.
---

THE WAY BACK
Not yet rated
Ben Affleck gets serious in this intensely personal drama about an alcoholic basketball star who returns to his hometown high school as the boys' team coach. As his personal struggles intrude on his ability to keep his players on a winning track, he has to confront just what is really important in his life.
---
FAMILY EXCITEMENT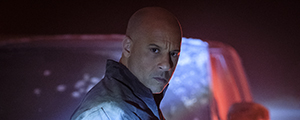 BLOODSHOT
PG-13
Superheroes come in all sorts and with Bloodshot, a new comic-book company throws its hat into the cinematic ring. Valiant Comics and Sony Pictures bring Vin Diesel into the role of Bloodshot, a character created back in 1992, to the big screen with the hopes of creating a new franchise that teens and adults will love. This guy's a soldier who was killed, then brought back to life as a superhuman superhero. Outlander star Sam Heughan co-stars, along with Eliza Gonzalez and Guy Pearce.
---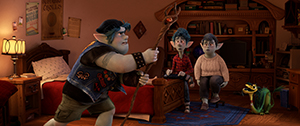 ONWARD
PG
Pack up the kids and head to the multiplex, for Pixar is back with a new animated fantasy feature! This one's set in a fantasy world that's familiar yet not, and follows two teenagers (voiced by Tom Holland and Chris Pratt) who find a magical way to reconnect with their father. Lots of action, laughs and family fun are found here – just like in all the Pixar movies.
---

MULAN
Not yet rated
Mulan is the next Disney animated film (the original released in 1998) to return to the big screen as a live-action movie. Starring Chinese actress Yifei Liu in the title role in the legendary ancient tale of a female warrior who fought alongside men disguised as one of them in order to save her father, this follows the original film very closely. Familiar faces like Jet Li, Tzi Ma, Rosalind Chao and Jason Scott Lee round out the cast.
---

MY SPY
PG-13
When an undercover CIA agent (Dave Bautista) runs into a nine-year-old girl who's as clever as he is, it makes for the perfect premise for some funny situations. My Spy is just the ticket for teens to actually enjoy a night out at the movies with mom and dad along for this action-packed ride.