SERGIO NICOLOSI
Show Him The Money
Morgan Stanley Investment Portfolio Manager Sergio Nicolosi has built one of the most impressive clients lists in New York finance, managing portfolios between $10 and $50 million. His deep experience, intelligent understanding of the markets, and steadfast commitment to the investment objectives of some of the region's most notable magnates have made him a much sought-after financial advisor. "Clients are looking for exceptional service from someone they can trust and returns that meet their financial needs," Nicolosi says. 
No one in the financial world starts at the top. For Nicolosi, his relationship with money began when he was a child working in the restaurant of his Italian immigrant family. His parents taught him the value of earning a dollar, saving, and how to maximize what had been accrued—all valuable lessons that would serve him well in his career. Upon graduating from CUNY in economics, Nicolosi soon entered wealth management and channeled his passion and energy into building a robust clientele and helping others learn to develop, or build upon, their wealth.
Beneath the affable personality, charm, and handsome visage, Nicolosi truly exhibits care and concern for his client's success. As a result, they have maintained long, fruitful relationships with him, often introducing their associates to his services. Nicolosi shares, "Clients come to us through various channels, but most are referrals. Satisfied clients are exceptionally gracious about referring their friends to us because they have been able to see the results we deliver."
ULTIMATE GOALS
Nicolosi is resolute that the full-service experience he and his team provide impacts the durability of his client relationships and often their success. "It's a combination of caring as if it's our own money and digging deep to discover our clients' ultimate goals, then leveraging all the resources of Morgan Stanley to yield those results. We educate our clients and explain the risks of investing, which puts them more at ease because risk means something different to each person. Even at the pandemic's start, we proactively connected with our clients to explain what might happen to their investments and offered tailored advice for them."
The current financial climate is ripe with volatility, and Nicolosi explains, "Right now we are in uncharted territory with 40-year high inflation rates and 40-year low bond markets. So, there's a lot of market distortion, but we can see where to go for the opportunity to buffer the portfolio and deliver better than anticipated results." He goes on to say that those dynamics are part of what he enjoys most about his job, stating, "I love that the market is not the same each day, and the challenge of solving a problem in any given environment while advising the client to create a partnership in decision making."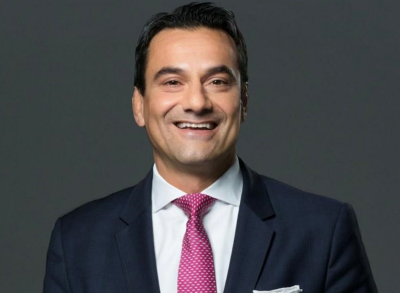 NAVIGATING THE FINANCIAL WORLD
During the last two decades, the most notable change in the financial world has been the proliferation of self-service investing online platforms, which Nicolosi sees as no threat to clients who value advising services, as there are more investors in the market than ever before. But when asked about the future of investing, Nicolosi says, "Our biggest challenge right now is there aren't enough individuals entering this industry. The average advisor is about 58 years old. There is a tremendous opportunity for young people to begin a career and learn how to navigate this complex industry."
The intense financial services challenges can be stressful, so Nicolosi has found ways to manage that by engaging in meditation and long-distance running, having run several marathons and half marathons. "Meditating for twenty minutes helps calm me and focus, while running is invigorating and makes me feel like nothing else. 
He and his family are big on athletics. "My daughter is on a top lacrosse team on Long Island that I had the privilege of coaching for five years. That was one of my best experiences because I had precious time with her during those years. It is an invaluable experience coaching and directing your child to success with a team."
As for what's in Nicolosi's future? "A goal of mine is to see all fifty states. There is much to see in this beautiful country or take the time to explore. Also, I love traveling to Europe, especially Italy! I want to see much more of the world."
For more information on Sergio Nicolosi, visit: advisor.morganstanley.com/sergio.nicolosi