From Russia with Love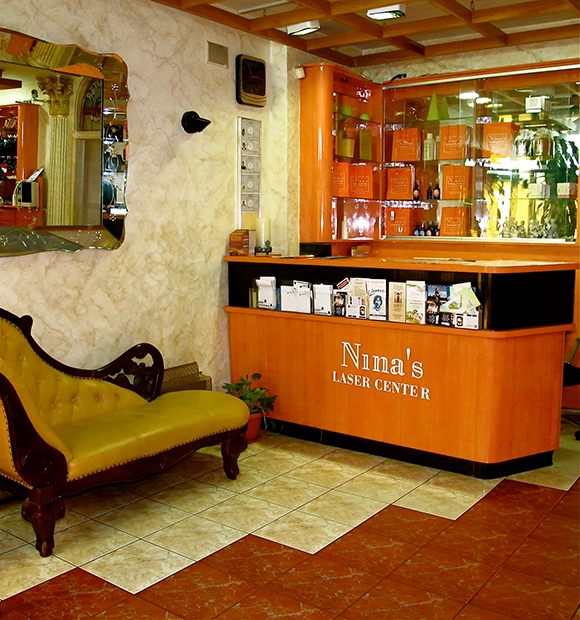 By Jon Haggins
Photos by Maybelle Webster
Nina Kaylyakov arrived in America in 1979 from her native Russia with no money and unable to speak a word of English. She was only able to find work at menial jobs but decided she wanted to make a difference. She opened Nina's Day Spa, 26 years ago and is still going strong.
As you enter the spa there is a boutique displaying a collection of handbags, jewelry, lotions and creams. Beyond two columns, down a very long hallway, are several massage rooms. Two rooms are set up for couples; the other rooms are for singles.
Nina's Day Spa is exactly that, you can spend an hour, or several hours, being pampered by a variety of treatments for men and women. Nina said, "No one understands the true power of a spa treatment better than the expert therapists of Nina's Day Spa and Laser Center." The spa offers the most advanced up-to-date laser technology including laser hair removal, laser skin rejuvenation for face and body and laser vein restoration. The spa also offers stress relief treatments, body and skin detoxification therapies, and European facials.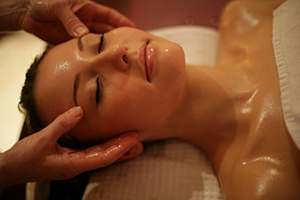 You let the cares of the day slip away as you lie in the treatment room and the expert masseuse kneads the muscles in your back, thighs and legs. The treatment is as gentle or as firm as you prefer; just make sure to let them know in advance.
Special attention is given to tension spots such as the base of the skull and neck. After an hour on the treatment table, you'll be ready to face the world again.
Some of the other treatments offered: aesthetic services, massage therapy, rejuvenation and acne laser facial, body toning & anti cellulite, hand & feet treatment and waxing. There are also spa packages available such as: Sweet Surrender, Nina's Signature European Facial, a relaxing Swedish massage, sea salt exfoliating treatment, manicure and pedicure. Also, the Happy Birthday – which is comprised of a deep pore cleansing facial, aromatherapy de-stress massage, hand and feet reflexology, spa manicure and pedicure.
Nina's European Day Spa and Laser Center offers high-end technology: FDA approved LPG Endermologie machines and precision sculpting lipomassage. LPG Lipomassage Endermologie is a non-surgical solution for stubborn fat, cellulite and loose sagging skin. Lipomassage was developed after many years of scientific studies and reduces the appearance of unsightly fatty bulges. It also promotes skin firmness and improves blood circulation resulting in beautiful skin.
I asked where do the customers come from? "They come from nearby offices and far away." Nina said, "We have many repeat customers who enjoy the convenience of being in midtown."
The Spa serves Kanzen Water, which is the new craze. Several celebrities drink it, such as: Martha Stewart, Tiger Woods, President Obama, Steven Tyler, Bill Gates and Donald Trump.
Nina invites you to come and relax for several hours and enjoy and experience various treatments that Nina's Day Spa offers.
Nina's European Day Spa and Laser Center
5 West 35th Street
New York City 10001
212-594-9610
www.ninasskincare.com