AC's Resorts Expands Amenities For Business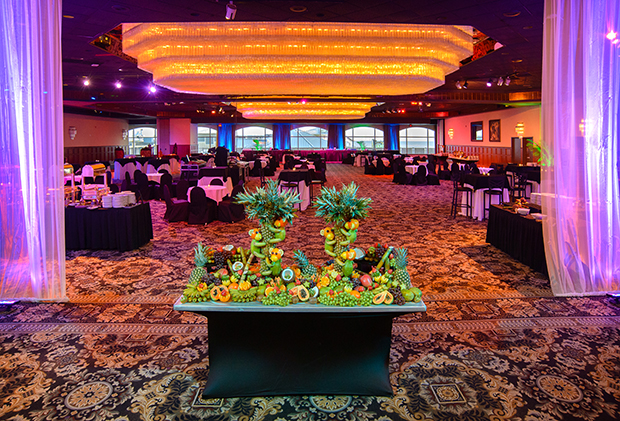 By Lucy P. Derm
Business travelers have an added reason to focus their meetings and conventions in New Jersey's Queen City by the sea, Atlantic City. Aside from gaming and entertainment, Resorts Casino Hotel has opened a major new facility to accommodate business meetings and conventions.
Atlantic City has long been a favored destination for conventions and business meetings where people can put in a day's work, have major accomplishments and then enjoy an evening's entertainment with top-notch entertainers. And that's not to mention the opportunity to wager a few pence.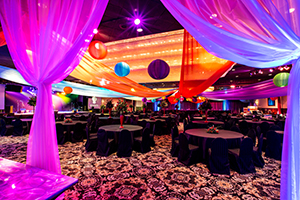 Resorts was the first modern hotel to open when gaming came to Atlantic City in May of 1978 and it has remained a major force in the industry and fabric of the city ever since.
The hotel, moving to expand, modernize and upgrade its business facilities has completed a major renovation and addition.
Resorts Casino Hotel (Resorts) welcomed its first guests to experience the latest in audio-visual technology in a new multi-faceted conference center at this world class hotel, managed by Mohegan Gaming Advisors. The resort that brought gaming to Atlantic City continues to stay at the top of its game with a new Conference Center.
Following the opening of the $35 million Jimmy Buffet-themed Margaritaville entertainment complex, which is part of a total of nearly $80 million spent on further expansion and renovation under Morris Bailey's ownership, Resorts continues to evolve and grow as a destination.
"Resorts Casino Hotel is dedicated to ensuring that our leisure and business travelers are always offered the best that Atlantic City has to offer," said Bailey. "We are committed to continuing to reinvest in the property and to offer the finest in meeting space, lodging, gaming, dining and entertainment."
Mark Giannantonio, president and CEO of Resorts Casino Hotel, acknowledged the Casino Reinvestment Development Authority's approval of $9.4 million in funding from the Investment Alternative Taxes which allowed the conference center to be developed. He added, "The technical aspects of the new conference center are sure to impress meeting planners and guests."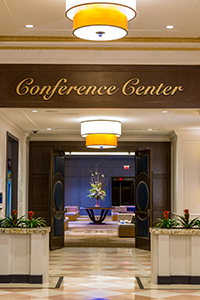 Group meeting attendees at Resorts can wirelessly connect laptops and personal media devices simultaneously, while sharing screens with each other and even with colleagues in remote locations. Convenient touch panel controls and built-in wireless microphones offer ease for presenters.
Other highlights of the technology include full 1080P resolution on all screens and up to four devices can share the screen in QUAD view. Resorts installed higher resolution capabilities in anticipation of future needs, high capacity Wi-Fi, electrical and Telecom connectivity hidden in the floors, minimizing cables, and architectural LED lighting on dimmers with programmable pre-sets. Twelve breakout rooms keep productivity high with built-in 80" or 90" LED monitors, drop-down screens and cinema quality projection. Two theaters offer seating for 300 or 1,350 with state-of-the-art sound and light technology.
In addition to the 12 new meeting rooms, the showpiece of Resorts' Conference Center is the Atlantic Ballroom with a multi-use pre-function area, with natural lighting. Four sets of operable walls divide the main conference hall into five potential spaces and allow groups to have an adaptable floor plan for a variety of uses. The new conference center brings the total offerings at Resorts to 24 meeting and function rooms with more than 64,000 square feet of usable space, most featuring natural light and ocean views.
Giannantonio thanked members of the Resorts Conference Center project team, including architects and interior designers SOSH Architects, General Contractor TN Ward, Conspectus, Structural Engineers Conn Shaffer, MEP Engineers Giovanetti Shulman Associates, and the audio visual technology specialists Judge Unified Communications, along with The Lighting Practice.
Hotel at a Glance: Resorts Casino Hotel
Atlantic City is brimming with casinos and hotels, but Resorts Casino Hotel is one for the history books: it was Atlantic City's first casino hotel and the country's first legal casino outside of Las Vegas. Towering above the Atlantic Ocean and Atlantic City's famed boardwalk, the hotel dazzles visitors looking to enjoy fine dining and world-class entertainment. Its 100,000-square-foot-casino is open around the clock, with thousands of slots and more than 10 styles of table games where you can try your luck.
So much space: The hotel's stylish guest rooms are among the largest in Atlantic City.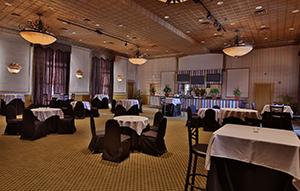 Dining options galore: There are several onsite restaurants, including an award-winning Italian spot where you can eat amid romantic lanterns and white columns.
Grab a beachside cocktail: at the resort's Landshark Bar & Grill, the only restaurant on the sand side of the Atlantic City boardwalk that's open all year.
Relax and renew offer: includes access for two to the spa, where you can relax in saunas and whirlpools or get a hot-stone massage.
Go swimming: in the indoor-outdoor pool, open year-round.
Find your shaker of salt: at Jimmy Buffett's Margaritaville, which comprises several restaurants, themed gaming areas, bars, and retail shops.
To book a meeting or event call (609) 340-7850
or visit www.meetatresorts.com
For more information about Resorts Casino Hotel,
please visit www.resortac.com