Williamsburg The Hottest Destination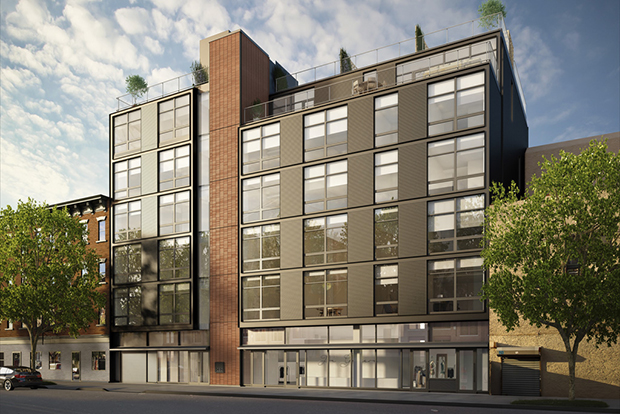 By Daniel J Bollinger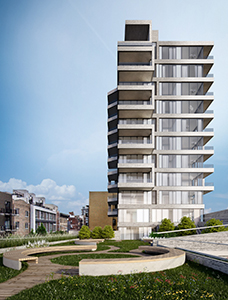 I decided to stay in Brooklyn this month since it is, arguably, the most popular borough in the world right now when it comes to real estate. There is more construction going on in Brooklyn and Queens these days than Manhattan.
Williamsburg has one the largest slices of this development pie and I had the pleasure of touring two condo buildings and one rental building this month. The three buildings I toured this month were: 190 South 1st St., The Lewis Steel Building (located at 76 North 4th St.), and 280 Metropolitan Ave. All three buildings are in a class by themselves and all have unique qualities to offer their residents.
As usual I am not going to simply regurgitate square footage and layout information since you can get all that information from their respective websites. I will continue to do what I do for my readers: point out the 'unique' things that make each space special and highlight the great features that I think one would appreciate.
190 South 1st St.
190 South 1st Street has just recently broken ground for development. I toured their sales office. It is a 32-unit, full service, doorman condo building with amenities. Its scheduled for a fall 2016 completion. What made the most impact on me was the design of the building. The living residences sprout up on one side of the development giving its occupants possibly the best views of Manhattan, Brooklyn, and Queens.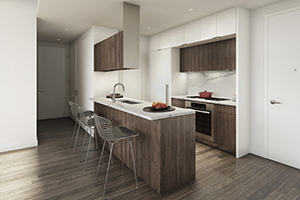 The real beauty of this development is its second story rooftop garden amenity. Stretching out from the vertical residential condos is a second floor rooftop garden above commercial units. This is the future of development throughout the city these days and 190 South 1st St. has really nailed it. The roof is comprised of a landscaped terrace and garden lounge with lushly planted seating and picnic areas.
No need to worry about inviting too many people over to your housewarming party in your new apartment... simply throw a private housewarming BBQ on your communal rooftop. The only thing that might top this housewarming BBQ is if you live in the penthouse; then you can throw an even more exclusive party on your private rooftop which has plans to construct a glassed in lounge, including a kitchenette... not to mention 360 degree views of the entire city surroundings. If you would like to live in the most popular borough in the world (Brooklyn), in one of the hippest parts of Brooklyn (Williamsburg), in one of the newest, wonderfully designed buildings... then I recommend you check out 190 South 1st Street.
The Lewis Steel Building (76 North 4th St.)
The Lewis Steel building is a former 1930's steel factory that has been transformed into 83 luxury apartments in the heart of Williamsburg. There are a lot of great design details incorporated into this building, including: Exposed beams from the original factory, some left in place and some beams artistically placed throughout the building in the hallways and apartments. Original oversized windows in the apartments which allow for great natural sunlight. You may notice some of the apartments' staircases are designed to match the original windows with parallel angles, a very nice design detail.
But what makes The Lewis Steel Building stand out is its private cabanas and furnished roof decks. When I was renting in New York City the only 'furnished' roof deck I ever encountered was bringing my own fold up chair to the roof, maneuvering around the mechanicals while walking on the graveled roof. As I said about 190 South 1st St. above, NYC designers and architects are finally 'getting it', they are maximizing use of the building space and developing roofs for residential use. And just as 190 South 1st St. has developed an outdoor space so has The Lewis Steel Building.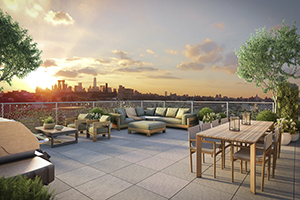 There is the communal roof deck (actually, two) which are beautifully designed. No need to worry about maneuvering around the mechanicals because the designers have built tables over them to place your martinis, beers, or mimosas' on while you play bocci ball on your brand new bocci court. There is ample space on this rooftop since the Lewis Steel building is quite large.
This is a great place to meet your neighbors and their friends and build some solid positive social circles. I would recommend renting an apartment with a private rooftop cabana so when the time comes to get to know a new 'friend' in a more private setting... you can invite her (or him) to your own secluded, private rooftop cabana in your duplex apartment.
Don't worry about the graveled roof that I had to walk on in my day, because the whole roof is layered with a soft grassy turf material (including the private cabanas). These apartments are great for the newcomer to the city. For someone just starting out in this great city who might not have many friends or know a lot of places yet, don't fear, just rent in the Lewis Steel Building and hang out on your new community rooftop and you will learn more about the ins and outs of New York City and make more friends than if you rented in any standard apartment.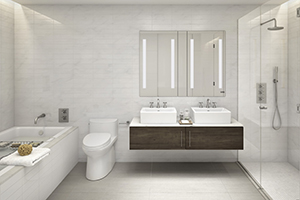 280 Metropolitan Ave.
280 Metropolitan Ave. is a 28 unit condominium development. If I was asked to use only two words to describe 280 Metropolitan Ave. I would simply say: "Blown Away". This is city living at its best... there are so many great things to say about this development. Let me touch on a few. One: the location; it is situated in the heart of Williamsburg. You are within walking distance to over 100 bars and restaurants and four blocks from the L train station. You are centrally located and close to everything great about Williamsburg. Two: the builder. This building was constructed by CBSK, one of the best builders in the tri-state area. If you ever have a chance to purchase something they have built: Buy It.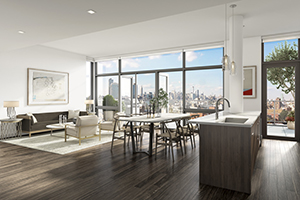 I never point out any brand names of appliances, real estate companies, builders, designers, or architects in my articles because I don't want you to think I am advertising for anyone. I write what the apartment encompasses in terms of location, design, beauty, and overall aesthetic. But I would like to give accolades to CBSK because their craftsmanship and attention to detail is so topnotch, especially in their development of 280 Metropolitan Ave. You can see it in their choice of materials and design decisions: triple insulated floor to ceiling windows (leaps and bounds above recommended grade), defogging mirrors in the bathroom vanities, and their oversized roof terraces on many of the apartments are just a few of the design details that show how dedicated CBSK is to quality. 280 Metropolitan Ave. is one of the best buildings I have toured in New York. That is why when I toured this building it was 80% sold already. By the time you get to read this article I would not be surprised if it was 90% - 95% sold. If you are someone who appreciates the best in life and are in the market to buy a condo, then I suggest you get on the phone with 280 Metropolitan Ave. right now and book an appointment.