Get More From Your Game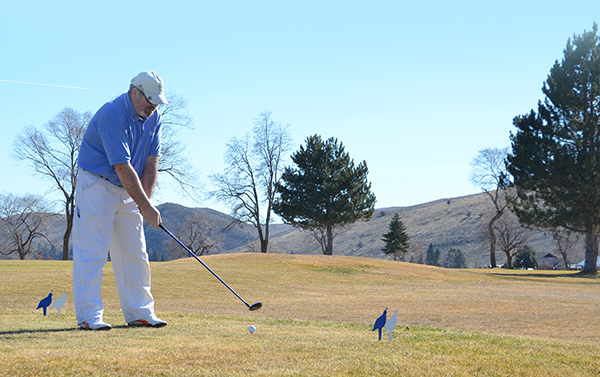 By Ben Snead
Around 25 million Americans play golf. Retired men and women who enjoy a game several times a week account for around half of all rounds played. For many of them age has slowed them down a bit and they look for every (legal) advantage they can get to keep their spirits high and scores low.
Northcroft Golf, a leading British golf gadget manufacturer has launched two new products which are ideal for senior golfers who have a passion for the game but may not find bending down for the tee and ball as easy as it once was.  The Tee-Up is specifically designed to cut out the need to bend and allows stable placement and removal of the tee and ball. The BAMP picks up the ball, allows the golfer to mark the ball and lift the marker - all without having to bend. Both products are endorsed by golfing legend, Sam Torrance OBE.
John Bennett, managing director of Northcroft Golf says: "Golf is going through a difficult time and our research with older players shows our products provide one simple solution that can enable golfers to keep playing longer. Unfortunately, many members just give up the game because of physical impairment without realizing that there is an option available to them."
"Golf clubs today have an increased proportion of older members with players in their eighties expected to triple over the next five years.  For the health of the players and the clubs, older golfers need to be supported in playing for as long as practical." Bennett said.
Golf is not just walking and swinging the upper body, it involves a lot of bending or squatting – to place balls on tees, place and pick up markers or balls and collect the ball from the cup at the end of each hole. So, there comes a time when back, hips and knees become less flexible, hands become less steady and golfers consider retiring from golfing. Players with trembling hands can find it difficult to place the ball and players recovering from a hip or knee operation who still want to play have to observe caution.
A recent survey of their customers by Northcroft conclusively demonstrated that their Tee-Up can extend a golfer's playing life by several years. The problem is not just putting the ball on the tee, but making sure it is not knocked off the tee as the placing device is removed.
The Tee-Up has a patented stabilizing spigot that rests on the ground behind the ball on its tee to compensate for hand tremors. It is lightweight, robust (comes with a lifetime guarantee) and stows easily in a golf bag or on its specially designed bag attachment. Using the Tee-Up, the golfer loads the ball and tee into the jaws and while still standing upright is then is able to place the ball and tee onto the teeing ground. Then after playing the shot he picks up the tee.
Northcroft recently signed Sam Torrance, the 62 year-old vice-captain of last year's Europe Ryder Cup team as an ambassador for the Northcroft Tee-Up.  "The Tee-Up eliminates bending and even compensates for trembling hands. It works and is high quality. I believe it will help players to play the game we all love." says Torrance.
Golf is worth around $68.8 billion a year to the US economy according to the World Golf Foundation, but the game is under pressure as it has started to decline in popularity. It is attracting fewer new players and is losing both casual players and older players. Golf is appearing in the 2016 Olympics for the first time since 1904, with hope that it will provide a new stimulus. There is also much talk of shorter fairways, shorter courses and even bigger holes being introduced to the game to attract newer time-challenged younger players. However, it's still the senior players that are the mainstay for the Golf clubs.
For further information about Northcroft Golf and the Tee-Up visit:
www.northcroftgolf.com