Off-Market Real Estate
By Daniel J. Bollinger
There is an increasingly popular niche in the real estate market today called "Off-Market Real Estate". Simply put, an off-market real estate property is one that is not publicly advertised in any media or on any MLS feed. There are many reasons why buyers, sellers, and real estate agents prefer off-market real estate transactions. This article will cover the "why's" for all parties involved in the transaction and give a better understanding of the process involved in completing an off-market real estate transaction. I specialize in off-market commercial transactions so this article will deal with the commercial real estate market. Most of the information covered herein can also be applied to residential off-market real estate transaction, as well.
The Seller
There are many reasons why a seller would want to list his property as an off-market property. To begin with, the seller may not want his tenants to know that he is selling his building. Tenants (both apartment renters and commercial tenants) can be disturbed about the potential sale of a building they are renting for fear that the new owner will want to raise rents, evict the current tenants, change the amenities the current owner offers, etc. A tenants' current way of life can be disrupted when the building one is currently occupying changes ownership hands. Many people are averse to change.
A seller may also choose to put his building up for sale in the off-market because he doesn't want the additional headache that often accompanies a real estate transaction, including additional calls from every real estate broker on the planet trying to convince him to sign an exclusive contract with such said broker; brokers calling tenants in an attempt to try and gain inside knowledge about the building's condition; and also the myriad of peripheral businesses (i.e.: mortgage brokers, media sales, etc.) cold-calling the owner, attempting to garner services from the seller in such said transaction.
Usually the seller just wants to keep his business semi-private. A seller usually prefers to work with a credible broker in an off-market transaction to make his sale as quickly, quietly, and efficiently as possible.
The Buyer
Buyers also have reasons to seek out off-market transactions. There are many websites that advertise traditional real estate listings including MLS, Trulia, Zillow, Craigslist, Loopnet, and the list goes on and on. Everyone has access to these listings and websites. There is nothing "new" or "exciting" on these feeds.
You can enter a search for a particular type of real estate in a particular range and you will get a multitude of listings. The off-market, however, is where many "one-of-a-kind" opportunities exist. Try to find a Class A Trophy property in New York City on any website mentioned above … you can't. The big deals and the most exclusive opportunities that exist are done many times in the off-market. This is why buyers are interested in off-market opportunities – they know that this is where they will find that unique opportunity.
Another reason why buyers prefer off-market opportunities is they do not have to compete with the open market. This means less of a bidding war and a better chance at getting a property at a fair market offer.
The Broker
Many real estate brokers specialize in off-market real estate deals. The reasons are simple: there is more money to be made from an off-market deal because I am putting the buyer and seller together and there is no other "buyer broker" or "seller broker" involved in the transaction with whom I must share my commission.
Another reason is properties are usually higher in value in the off-market even though some off-market properties start in the million dollar range. While I do have off-market properties at all price points, the bulk of my off-market properties are in the ultra-high-end market. I prefer the off-market niche because I cultivate solid relationships with my clients. My sellers know I am able to garner mostly full price offers and they know my buyers are truly interested and possess the ability to complete the transaction (usually all-cash transactions). My buyers also know that I can show them properties that few buyers and brokers are even aware of and they appreciate the exclusivity of these properties.
The Transaction
The off-market real estate transaction is slightly different than the common on-market real estate transaction. I will give you the typical steps in the process using one of my current off-market listings. Most often there is no exclusive right-to-sell contract involved in an off-market listing. To protect the seller and broker in this transaction, I begin with what is known in the industry as a "teaser".
A "teaser" is a description of the property which includes relevant information, i.e. a short paragraph explaining what the opportunity entails; the location (East Village, Central Harlem, etc.); number of units; the cap rate; NOI (net operating income); lot size; building size; zoning details; a photo of the property; as well as some property highlights explaining the benefits of the transaction. My teasers do not include exact addresses of properties. I divulge the exact address of a property only after securing a non-disclosure non-circumvention agreement from my buyer.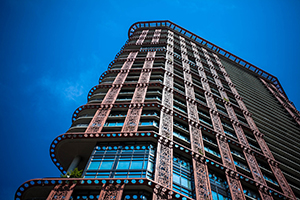 I will share with you a teaser of a Class A Trophy property I currently have for sale in Midtown Manhattan. This example does not include the typical teaser details only because this is such a rare opportunity and at such a high price point that I need to qualify to any interested party that (1) it is something that they would be interested in, and (2) the potential buyer is even able to afford this rare opportunity. My teaser reads, "One Class A Trophy Office Building with over (______) square feet with a prime retail component located in the heart of Midtown Manhattan.  This will be a trophy acquisition as opposed to a secondary market "yield" play.  The cap rate is about 3 percent, but the rents are very under-market and there will be a large upside in 6 - 7 years. The listing price for this Class A Trophy Midtown Manhattan property is ($______ )."
For an acquisition such as this, a potential buyer can make a decision whether this is an opportunity that they are willing and able to invest in. If they are interested in learning the full details of the subject property, the next step would be to secure an NCND (non-disclosure non-circumvention agreement) from the buyer and then release all relevant details of the property. Once a credible buyer has signed an NCND with me, and sometimes a commission agreement as well, as many cases of NOT on market properties, SELLERS would not like to be obligated to paying commission only then will I release the exact property address and all relevant information concerning the property.
From this point on most of the transaction is just like an on market transaction. An offer is made, and once the seller accepts an offer, we go into contract, and then to closing. Sometimes the off-market has more able investors with the ability to close a transaction in as little as 20 days but that's not always the case. The main reason for the off-market is privacy – sellers don't want their business advertised all over the world.
If you have any questions or comments or are interested in selling or investing in real estate in New York City please feel free to contact me. Now you should have a better understanding of the off-market real estate industry. Look for more of my articles to keep you up to date with the latest tips and trends in real estate. You can also learn more by going to my website: www.AzadPropertyGroup.com
Editor's Note:
Daniel Bollinger is a Senior Associate with the Azad Property Group. He may be reached at (212) 646-9376.