Favorite Haunt of the Famous in NYC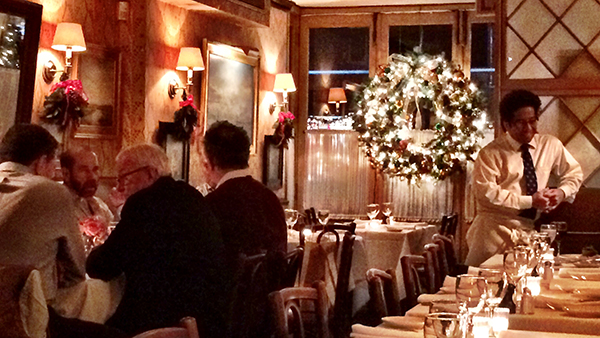 By Phillipe Mignon
Swifty's has earned its place as one of New York's landmark restaurants, thanks in part to its commitment to classic cuisine as well as its esteemed owners, Robert Caravaggi and Chef Stephen Attoe. The Upper East Side institution also offers the same high level of fine dining but at private affairs, courtesy of Swifty's Events.
Guests can select from a wide range of tantalizing bite-size hors d'oeuvres options including Tarragon-Flavored Lobster in a Cucumber Cup, Spiced Crab Cakes with Papaya Chutney, Tartlets of Saffron Risotto with Peas, Crispy Snapper Tacos with Avocado and Fruit Salsa, White Truffle Chicken Hash in a Parmesan Shell, Deviled Quail Eggs as well as Swifty's famous Millionaires Bacon.
For the ultimate afternoon luncheon, Swifty's has curated a selection of mouthwatering menus including seasonal soups, Cheese Soufflé, and a salad of mache and baby artichokes to start followed by Lemon-Scented Roasted Breast of Capon, Ginger Red Snapper Fillet, or Lump Meat Crab Cakes for a main course. Homemade Sorbets or Ice Creams are the delightful conclusion to the meal.
Dinner menus—including popular seasonal plans that include grills, seafood, cold summer soups and salads, and fresh fruit desserts—are also available. Look for delectable highlights such as seafood starter selections like Lobster, Shrimp, Scallops, Striped Bass, Sea Bass, Halibut or Snapper or vegetarian options including Artichokes, Wild Mushrooms and Asparagus with Caviar Sauce. For a main course, heartier seasonal offerings include Rack of Lamb, Classic Fillet of Beef or Roasted Loin of Veal. Hosts can round out their guests' dining experience with a salad and cheese course as well as a decadent dessert like full-flavored puddings made of chocolate, mocha or ginger, fruit cobblers, frothy vanilla meringue cake or soufflés.
Whether entertaining at a primary residence or at a vacation home, Swifty's Events catering service is available in NYC, Upstate, Long Island, Connecticut, and New Jersey. Rates are dependent upon the number of guests and menu selections, but include food, staffing, rental equipment and transportation charges.
For more information, please visit:
www.swiftysnyc.com
About Swifty's Restaurant:
Swifty's has been a favorite Upper East Side haunt for over 15 years, despite an ever-changing dining scene. A sophisticated yet low-key restaurant, Swifty's attracts a devoted clientele. Owners Stephen Attoe and Robert Caravaggi, former chef and maître d' respectively of legendary Upper East Side boîte Mortimer's, combine classic and straight-forward American and European cuisine with friendly and impeccable service. The ambient dining room, reminiscent of a well-appointed English country house, was created by famed decorators Mario Buatta and Anne Eisenhower.
__________________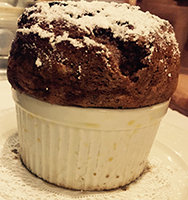 Features:
Open seven days for lunch and dinner. Private lunches and dinners up to 44 guests. Cocktail parties up to 65 guests.
Description:
Renowned restauranteurs Chef Stephen Attoe and Robert Caravaggi, former chef and maître d' respectively of legendary Upper East Side boîte, Mortimer's, created Swifty's in 1999. Swifty's combines classic, straight-forward American and European cuisine with impeccable service and warm ambiance. Revolving fine art exhibits in both rooms add to this American bistro's festive atmosphere. The glamour and sophistication of Swifty's also emanates from the distinctive clientele who have graced its tables since the day it was born. Swifty's is the rare kind of classy establishment where all are welcome to enjoy the fun and cultured atmosphere.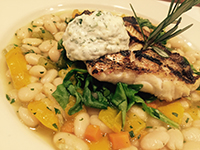 Décor:
Decorated by famed decorators Mario Buatta and Anne Eisenhower – the décor at Swifty's is reminiscent of a well-appointed English country house – the wooden paneling, patterned wallpaper, leather banquettes and mirrored walls are shown off to most romantic effect by dimly-lit lamps in the evening. The intimate dining room, with rustic wooden floors and enhanced with seasonal flowers, presents the perfect place for a catch up with friends or a romantic dinner. The adjoining dining room at the back of the restaurant, holds up to 44 guests for a private lunch or dinner. Cocktail parties are welcome for up to 65 guests.
Popular Menu items:
Corn fritters with Alaskan Salmon roe
Jumbo lump crabmeat served with tomato aspic
Gruyere cheese soufflé
Blackened Cod fish taco, dipping Sauce, chopped salad
Curried chicken salad, with banana, avocado, almonds, mango chutney
Black Angus NY strip steak, French fries, Béarnaise sauce
Roasted loin of venison, potatoes gratin
Grass fed grilled twin burgers, Swifty's Slaw, French fries
Peconic Bay scallops meunière, creamed spinach
Sashimi grade tuna carpaccio, ginger, green onions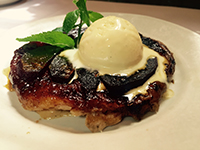 Popular Housemade Desserts:
Chocolate and grand marnier soufflés
Ginger pudding
Vanilla meringue cake

Catering Service:
Swifty's Event Catering is used at many of New York's social functions. From events at the Frick Collection, to the Sloan Kettering Benefit at the International Fine Arts and Antiques Show, as well as private lunches and dinners at home, Swifty's Events Catering always reflects the personality and style of every host.
Celebrity clients:
Celebrity clientele through the years and recently include: Owen Wilson, Gwyneth Paltrow, Tory Burch, Ricky Gervais, Valentino Garavani, Sopranos creator David Chase, Christine Baranski, Tony Bennett, Roger Waters, Jude Law, Anjelica Huston, Jane Fonda, Fernando Botero and more. Society names include Blaine Trump, Jamee Gregory, Reinaldo and Carolina Herrera, Laura Bush, Debbie Bancroft, Wendy Vanderbilt, Emelia Fanjul, Serena Boardman, Jeb Bush, Mark Gilbertson, Ambassador Jean Kennedy Smith, Dan Lufkin, Emelia St Amand, and Aerin Lauder.
Hours of Operation:
Open daily for lunch and dinner
Lunch: Monday-Friday 12:00 PM- 5:00 PM
Saturday and Sunday Brunch: 11:30 AM- 4:00 PM
Dinner: Monday- Saturday: 5:30 PM- 11:00 PM
Sunday Dinner: 5:30 PM- 10:30 PM
Located at:
1007 Lexington Avenue | Btwn E 72nd & E 73rd New York, NY 10021
Telephone:
212.535.6000