Random Thoughts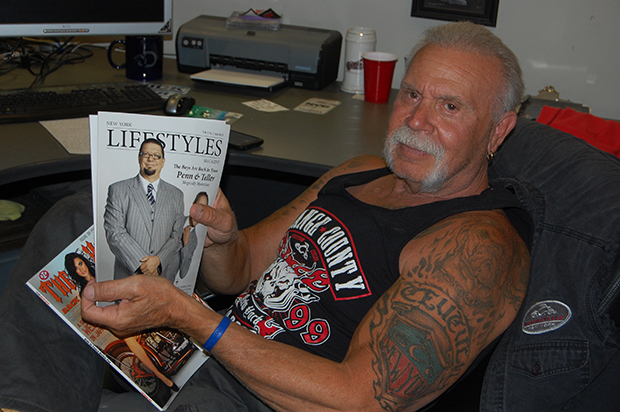 Bob Nesoff Executive Editor
It's with a great sense of pride that I mention the ranking New York Lifestyles Magazine has attained on the major search engines. Many entities have attempted to buy their way onto the top spot to no avail. It can only be achieved through relevance and importance of information.
New York Lifestyles has been ranked as the top listing of the big search engines as a result of the hard work of our writing and design staff. Our articles have been current and deal with finance, health, arts & entertainment, business, travel and other topics of concern to our readers.
I'd like to compliment our fine staff for their hard work that has gained us this important milestone in a short period of time.
This issue has a sad note that by this time most of you have heard about; the passing of football great, Frank Gifford. We offer our heartfelt condolences to his wife, Kathy Lee and their family. Frank was not only a terrific football player and TV personality; he was first and foremost a gentleman.
We have expanded our Arts & Entertainment offerings and this fall will expand even more with the addition of theater reviews and listings to accompany Jim Kierstead's insider column.
For adventure and sports junkies check out David Handschuh's article on canoeing in Pennsylvania. In real estate we feature Daniel Bollinger's story on New York's best-and expensive-condos. This is truly upscale living.
Our West Coast correspondent, Curt Winston, checks in with a piece on New York ex-pats who have moved in retirement to Bainbridge Island just off the coast of Seattle. Curt himself is a former East Coaster now living just feet off the water. He sits on his front porch and watches submarines from a nearby base, slither through the waters on the way to somewhere.
We will go to any lengths and sacrifice to bring you news that's trendy. This issue features a piece on one of New York's hottest and most upscale restaurants, the Hunt & Fish Club on West 44th Street. It's become a favorite of numerous celebrities and trying to spot them is almost as good as the food.
We've gone off-beat a bit with a story on Orange County Choppers, the high-quality motorcycle designers well known from their television show. Paul Teutul Sr., the gruff guru of custom bikes, whose tattoos have tattoos, is in preparation for a new television show set to debut in February and we have his exclusive story here.
In Business we have a piece on New York's hometown airline, JetBlue. What began as a small regional carrier, has morphed into an international airline that has won the respect of both the industry and passengers in a climate where other airlines are trying to squeeze every last nickel while squeezing passengers into ever decreasing space.
I invite you to check out our letters page with comments from the readership and offer the opportunity to add your two cents... or more.
Email to: bobn@newyorklifestylesmagazine.com