The Ancient Art of Ancient Cooking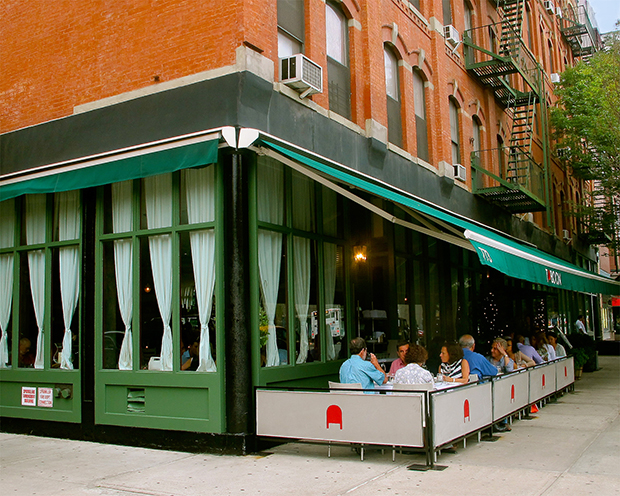 Written by Jon Haggins
Photo by webmadphotography.com
Taboon Restaurant is known for its "Middleterranean;" specializing in the art of cooking in a taboon dome shaped, wood fired oven, used throughout the Middle East for nearly three millennia.
The Restaurant is draped with white flowing curtains against floor to ceiling windows. A circular bar wraps around the middle of the room and rustic bare-bone, wooden table-tops are bleached white without tablecloths. Additional tables are set on the sidewalk and lit by candlelight for a romantic experience.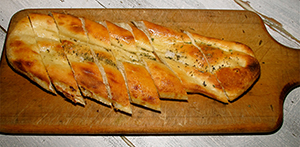 A loaf of house Focaccia, a taboon-baked olive oil, rosemary, sage, fleur de sel bread is complimentary with each meal. The focaccia was complimented with a small bowl of schoog, a spicy Yemenite paste of cilantro, garlic, jalapeno, lemon, caraway and cardamom. The Schoog was the perfect condiment. It reminds me of harissa (a hot paste used in North African cuisine, made from chili peppers, paprika and olive oil).
The appetizer included Spanish Octopus with summer peas, grey squash, heirloom tomatoes, mint and yogurt. The Oxtail cigars were wrapped in crispy phyllo dough with Moroccan style black beluga lentil sauce on the side. I challenged the oxtail with a dash of schoog to liven up the taste. The salmon crudo, sliced yuzu soaked, sushi grade salmon, red quinoa tabouli and green almond tzatziki was a fantastic dish!
Our main course included branzino, a Mediterranean white fish that was taboon baked, then filleted and served with lemon soaked Greek potatoes, Swiss-chard and caper salsa verde. The branzino was perfectly prepared. The organic chicken taboon arrived with French-cut breast, homemade chicken sausage, frikeeh risotto, duck confit roasted carrots, cipollini onion and turnips.
Roy our waiter was most attentive. The menu is very limited with very few choices for the main course.
Our dessert included silan, a vanilla ice cream, puffed rice, caramelized pistachios, date honey and shredded halva. It had a very interesting twist, texture and flavor. The evening ended with a bowl filled with three balls of mango sorbet.
Taboon Restaurant
773 Tenth Avenue
New York , NY 10019
212-713-0271