On the Big Screen By Pat Collins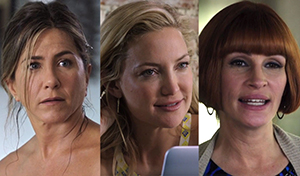 Mother's Day
Rated PG-13
Director Gary Marshall who helmed Valentine's Day and New Year's Eve adds Mother's Day to his list of holiday movies; and like Mr. Marshall's previous films, this too has a large cast of popular stars. Jennifer Aniston, playing a divorced mother of 2, moves to a wealthy Atlanta suburb where the competition to keep up with the other parents is intense to say nothing of expensive. The romantic comedy reunites Julia Roberts with the director who made her a star in Pretty Woman and cast her as well in New Year's Eve and Valentine's Day. SNL alum Jason Sudeikis and Kate Hudson are also part of the able ensemble.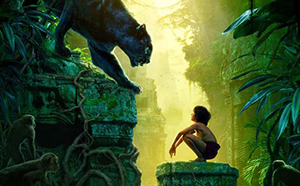 The Jungle Book
Rated PG
Jon Favreau directs a live-action film inspired by the 1967 animated classic and based on Rudyard Kipling's classic tale of Mowgli and his adventures with Baloo, the laid-back bear. The "voice" cast includes Bill Murray, Idris Elba, Ben Kingsley, Lupita Nyong'o and young newcomer Neel Sethi as the young hero. The Jungle Book can be seen in Imax 3D in addition to other formats.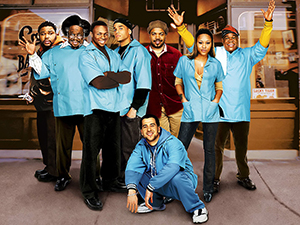 Barbershop: The Next Cut
Rated PG-13
Twelve years have passed since Ice Cube and friends gathered at Calvin's shop for gossip and advice, and in the interim he made a major change—the Chicago barbershop is now coed. Malcolm D. Lee directed this sequel to the 2004 movie; and Ice Cube, who is also the film's co-producer, shares the screen and the laughs with Cedric the Entertainer, Regina Hall, Common, Anthony Anderson and Nicki Minaj.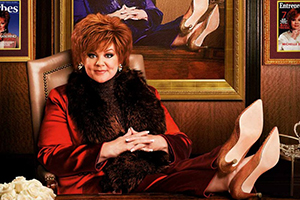 The Boss
Rated R
Melissa McCarthy, Hollywood's reigning queen of comedy, dresses in designer clothes and flashes major bling as Michelle Darnell, America's richest woman until she is found guilty of insider trading and sent to the slammer. Upon her release, the friendless now bankrupt ex-billionaire is forced to move in with one-time employee Kristin Bell. Hilarity ensues when Michelle creates a Girl Scouts Brownie-like empire and encourages her young sales force to use guerilla tactics in the battle of the baked goods. Melissa's list of previous hits include: Bridesmaids - $170 million, The Heat - $160 million, Identity Thief - $174 million, Spy - $111 million.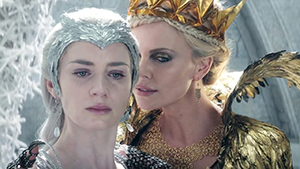 The Huntsman: Winter's War
Rated PG-13
Two highly-regarded actresses with bona fide action-movie credentials costar in a sequel that is also a prequel to Snow White and the Huntsman. Charlize Theron returns as the evil Queen Ravenna. Emily Blunt plays her sister Freya who reigns over an ice-covered kingdom and possesses the power to freeze her enemies. Perhaps she and Frozen's chilly princess Elsa will join forces to halt global warming in another movie. Chris Hemsworth and Jessica Chastain are the star-crossed warrior lovers in Winter's War.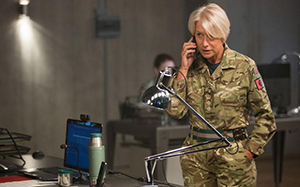 Eye in the Sky
Rated R
The ethical issues that arise with the military's increased use of drone strikes are examined in a gripping and thought-provoking film with Helen Mirren and the late Alan Rickman. Ms. Mirren, playing the British Colonel Powell, is ready to green light a joint American and British mission in Nairobi, Kenya that will result in the capture of a radicalized English woman with ties to Al Shabaab terrorists. Surveillance video supplied by a cyborg bug shows her in a room with two suicide bombers preparing for an imminent attack on a large shopping center. Colonel Powell's capture mission is now a kill mission with little time to spare. An unforeseen problem arises when a cheery 9-year-old girl arrives to sell bread from a small table located a few yards from the building housing the terrorists. Aaron Paul's character, an American drone pilot, registers his objections to a strike that will surely kill the child while Alan Rickman, who outranks Mirren, attempts to get a strike-or-no-strike decision from his superiors and key politicians. The result is a classic case of pass-the-buck in London and Washington. I will not reveal the ending, but expect to experience one of the most tension-filled 15 minutes shown on a big screen. Kudos to director Gavin Hood for creating an intelligent film that asks what you would do if you were forced to decide between the fate of one little girl or the fate of thousands. Mr. Rickman, who died of cancer in January, delivers one of his finest performances and Ms. Mirren, in a role that originally was written for a male actor, is nothing less than brilliant.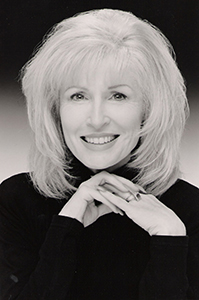 About Pat Collins
Pat Collins is a three-time Emmy award-winning film, theater and entertainment critic/reporter. Her outstanding media credits include WCBS-TV, Good Morning America and WWOR-TV. She is a contributor to CUNY-TV's Arts and The City program and the host of several Broadway specials including Kinky Boots On Broadway, Fiddler On The Roof: Back On Broadway, and The Road To The Tonys.