New York's Swing and Paris' Bling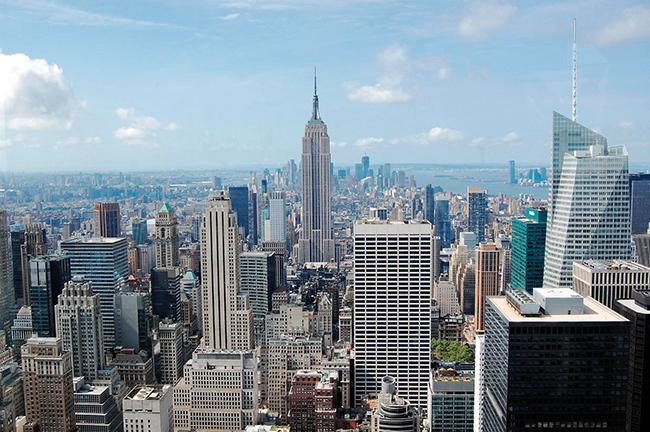 By Miki Makrillos
New York City kicks off the four-week mega fashion event that takes place around the globe, followed by London, Milan, and finally ending big in Paris. During New York Fashion Week, the city is bustling with creative energy, chic models, in-the-know editors, and celebrities vying to secure the best front-row seat in top designers' showcases. Stages with long catwalks set the dramatic backdrop for each designer's seasonal creations that come to life as they move in front of their audience, pausing but just briefly as live display. Fashion is about timing, and New York's swing sets in motion what is to come in the trend forecast.
The opposing forces between minimalism and maximalism will be the focus of fall fashion this year. It'll be a season of extremes blended with traditional elegance, functionality, and a graceful minimalist mood.
This past February, New York fashion week showcased maximalist trends crafted from fabrics woven with plenty metallic shimmer, rich textures, and details. Plaid was the pattern that took over the runway, though there were simpler, cleaner iterations with a twist of schoolgirl style. Velvet, in basic black, as well as pops of color, was also a preferred texture. Saturated colors and sumptuous furs played up with patterns were also on the runway scene. Leather looks from the classic trench to street-style ready pieces also dominated. Shapes and cuts were altogether more sophisticated and groomed than they've been in previous seasons.
Fall's silhouettes feature asymmetrical cuts with just one side revealing subtle sex appeal; and creative layering introduces the sophisticated, modern version of jumper dresses. The accessories trend alert is all about ribbon neckties and statement standout earrings.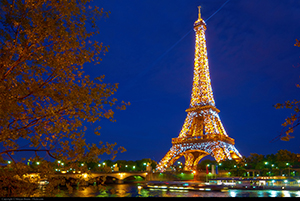 These trends are familiar to the elaborate, but this season, a more toned down Paris "bling" exhibited during Paris Fashion Week. This season, Paris Fashion Week surprisingly bridged the French flare for dramatics with American classic style. The looks were about wearability with artistry, leading to a creative combination of functional pieces. There was a focus on layering, as well as ease. Lengths and proportions fell past the knee; while scarves, capes, sweaters, and necklaces were in abundance giving each outfit a comfortable and worn look with an air of practicality. In addition, soft floral prints, casual lace-up, and knits laden with hardware were eye catching. Chunky knits layered with slip dresses and leather pants and jackets with silk scarves prints are some of the hard vs. soft details shown, which created real-life wearable looks. Black-and-white, layers of lace, and embellished tweed were all part of the current style trends that created a balance between a maximalist designer's perspective and the more practical, yet creatively demanding consumer.
It appears as if the fashion industry is in a flux of dilemma and change. To be a minimalist, where less is more? To be a maximalist, where more is more? Historically, there were extremes of these style trends, which were evident within the different runway shows (New York and Paris); however this fall's fashion trends seem to blend both extremes into the new "maximalist minimalism" perspective, where designers have found a creative balance uncompromising to limitations of previous extreme perspectives.
Fall 2016 will be a creative, yet practically stylish fashion season that will fulfill both designer and consumer expectations. Yes, it'll be a season of Paris "bling" combined with a New York "swing".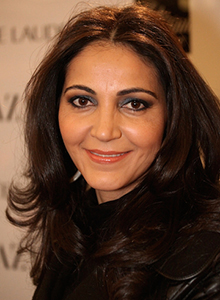 About Miki Makrillos
Miki Makrillos is a commentator on style and fashion on her website:
wonderwomantalks.com