A Brooklyn Heights Gem at 138 Pierrepont Street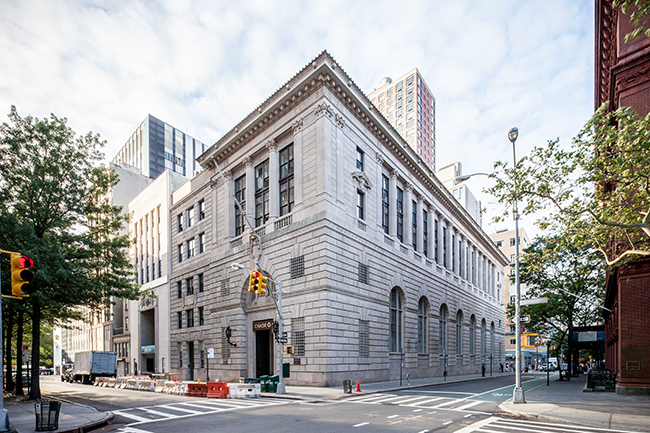 By Daniel J. Bollinger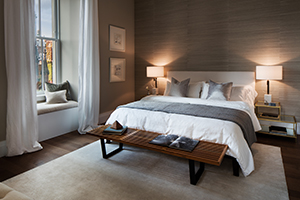 I had the pleasure of touring a real gem this month—138 Pierrepont Street in Brooklyn Heights. This residence offers buyers a rare opportunity to own a unique and luxurious gem in the most exclusive area of Brooklyn, Brooklyn Heights. In my opinion, Brooklyn Heights is the best section of Brooklyn to live. The proximity to Manhattan is unparalleled, as it's only one subway stop away. You're also across the street from Downtown Brooklyn, where all your shopping needs can be met. The Promenade is your backyard, where all of south Manhattan (South Street Seaport and Battery Park) and the scenic Brooklyn Bridge can be viewed. The exclusiveness of Brooklyn Heights is unmatched, the neighborhood is only twelve blocks deep and five blocks wide. Real estate rarely goes on the market here and owning something like 138 Pierrepont is pretty near impossible.
Strolling through this area takes one back to an "old" Brooklyn, as its quaint, quiet streets and historic architecture make it feel as if you are in another time period. Montague Street has a plethora of restaurants, cafes, shopping and more. If you're not familiar with the area's history, you can read up on it since you'll be living across the street from the famous Brooklyn Historical Society. This museum is housed in an 1881 landmarked building and the society itself is a nationally recognized urban history center dedicated to preserving and encouraging the study of Brooklyn's 400-year past.
Residing here, you'd have the pleasure of living in a landmarked 1913 Italian high-renaissance style luxury building known as The Brooklyn Trust Company Building. Modeled after the Palazzo della Gran Guardia in Verona, 138 Pierrepont occupies a full Brooklyn cross street, with Chase Bank occupying some of the building. Walking through the Chase Bank and admiring its vaulted, coffered ceilings and mosaic tile floors you know 138 Pierrepont is in a class all by itself. The building's façade is grand, the rusticated limestone base and piano nobile's double-height colonnade of smooth-faced limestone are well proportioned and denote timeless style. Then it only gets better and grander as you step further inside the building.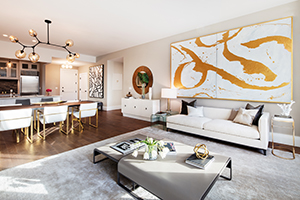 There are only twelve condominiums at 138 Pierrepont, categorized into three different types of units—simplex, duplex and gallery. The gallery condominiums are laid out in traditional gallery style with bedrooms on one side of the apartment and common space on the other. The layout of the kitchen, dining area and den are done right—it's one big room, so family time is together time. The master bedroom is well sized with two huge his-and-her walk-in closets leading to the bathroom. One thing that impressed me was the 10-foot ceiling in some of the master bathrooms. This high ceiling really opens up the bathroom, and combined with the walk-in shower featuring a rainfall showerhead it's a true mark of luxury that these condos emanate. The 'medicine closets' were also a nice touch, with full-sized doors that when opened reveal multiple glass shelving from top to bottom. It's a unique design detail that adds to the character of the space.
The duplexes are extraordinarily designed, as well. The kitchen, dining area and den are laid out in the same fashion as the galleries, only much larger. If you have a big family and like to host get-togethers this is the space for you. With 10-feet high ceiling heights the space is open and airy and provides a lots of natural light with the scale and comfort of a Manhattan loft and the intimacy of a townhouse.
The layout of each dwelling has its own uniqueness, this is not a cookie-cutter design. There are some very unique characteristics in some of these spaces that others do not possess. For example, both the second and third floors are private and there are only four apartments on other floors. For those who seek more privacy these might be attractive options for you. Other finer details include the two residences with wood-burning fireplaces. This is extremely rare in the city due to fire codes. Of these two apartments, one includes a master bedroom. However, both have the original mantels, which shows how Barry Rice Architects have retained some of the timeless details in this historic space and combined them with 21st century design to create something truly special. The original 'basket weave inset' in one of these fireplaces is another shining example of attention to historical preservation.
I rarely point out amenities since most luxury buildings today pride themselves in these extras and they have become pretty standard. Bicycle and stroller storage is as common as supplementary laundry rooms, lounges, yoga studios, gyms, pet spas and children's playrooms. However, one amenity that I haven't seen yet is the music practice room that 138 Pierrepont offers. It's a soundproof room that is acoustically designed. A brilliant idea by the designers. Your nerves won't be challenged (nor your neighbors') as your child painstakingly learns the scales or practices his recital piece over and over and over again. Simply reserve a time slot in the music practice room and let your little one practice till his heart's content.
By my definition, 138 Pierrepont is a true gem. Nowhere else in Brooklyn will you find such sleek 21st-century design and luxe amenities wrapped up in a historic building in an exclusive neighborhood.