15 Minutes with Sheldon Harnick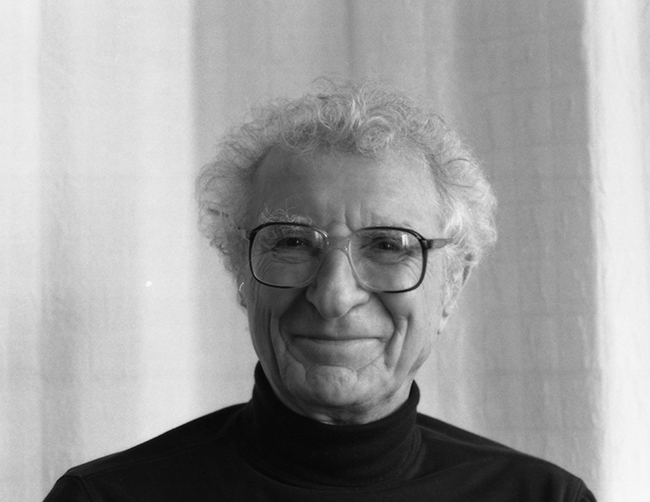 By Ivette Manners
Pulitzer Prize-, Grammy-, and Tony Award-winning Broadway lyricist Sheldon Harnick is back on Broadway with two major productions, as well as working on a few other theatrical projects this spring. New York Lifestyles Magazine caught up with him during his busy schedule to find out what's on his mind these days and what he loves about New York.
1. How does it feel to have two simultaneous hits on Brodaway—Fiddler on the Roof, one of the most famous and longest-running musicals of all time back on stage again, as well as the well-received recent revival of She Loves Me?
It's terrific. Fiddler, which opened last December, was a big hit for 8 years when it first debuted in 1964 and it's wonderful to know it's become so iconic. She Loves Me is a revival from its 1963 run. It wasn't originally a hit, it only ran for 8 months. The Roundabout Theatre Company wanted a show for their 50th anniversary and director Scott Ellis chose She Loves Me. I don't know why he decided on this show, but I'm glad he did.
2. How long have you worked on Broadway?
I came to New York in 1950 and have been working on Broadway for 65 years. My first song was in a show called New Faces of 1952.
3. How has Broadway changed over the decades?
Over all, I don't think Broadway has changed that much. However, the look of the shows is more extraordinary, the set designs are much more detailed today. Designers now have a lot more tools to work with. When it comes to the score, a lot more rock music is incorporated, which isn't a bad thing. What I don't like is the tendency to use more obscenity on stage, but that's also with television and films. There's not as much of it on stage as there is in television or films, but there is more now than it used to be.
4. What do you love about working in theater?
Broadway has the best actors, technical people, and costume designers. They're super professional. When you're putting together a Broadway show it's great to work with people of such high caliber.
5. What is your favorite spot in New York City?
The Metropolitan Museum of Art. It's just across the park from where I live, so it's easy to get there. I love the exhibits. I find the museum so inspiring.
6. What is your favorite New York City neighborhood?
The Theatre District. Broadway isn't only my profession, it's my passion. I love going to the theater.
7. What's you're favorite New York moment?
When a new amazing show, such as Hamilton, comes to New York City. It's so exciting and gratifying. New York has the best theater in the country.
8. What do you have planned for spring?
My wife and I are leaving tomorrow for a much-needed 2-week vacation in Hawaii. My daughter and her family will join us there. Afterwards, I'll be in Texas for work and then back in New York on another project.
9. What important current event or issue interests you right now?
The presidential campaign. I'm still trying to decide on whom I'll vote for. The issue that interests me the most is women's rights and the whole Planned Parenthood topic. I think that Planned Parenthood offers great services to women and I don't like how the Republicans are trying to demolish it.
10. You have a birthday coming up. What do you have planned?
I'll be 92 on April 30th. So far, I'm planning on keeping it low-key. My wife and I may just go out to a gala dinner and a show.