Selling Your Stuff Online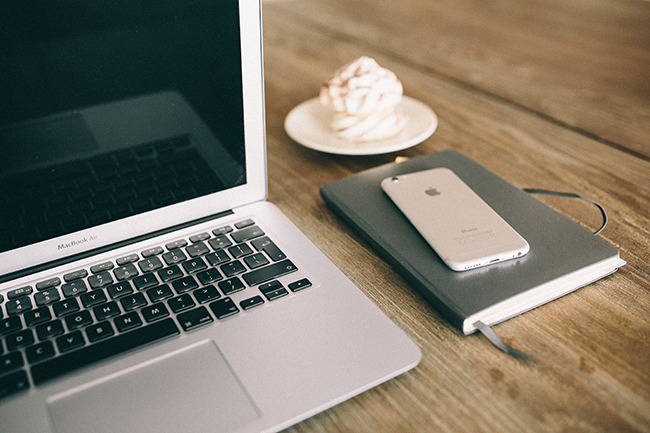 By Christal Young
I'm sure you've heard it a million times: "one man's trash is another man's treasure". It's true, what you're ready to throw away, just may be what someone else is looking for. From a vintage chair, to that perfect pair of fringed boots, right down to a discontinued lipstick, these days you can sell anything and trust me people do.
Spring has sprung and many of us are taking stock, cleaning up, and clearing out. It's the perfect time of year to round up what you're not using and make a few bucks. Now, just in case you're thinking this process requires an advanced college degree and tons of computer savvy, let me assure you it's pretty simple. If you've got "stuff" and a smart phone you're half way there.
You used to have just a few choices when it came to selling things online. EBay was a pioneer in the field, launching its website back in the 90's. Then came Craigslist. Nowadays you've got options, lots of them. Wallapop, ThredUP, Close5, Poshmark, Totspot. There's a website out there that's right for you, and most of them have apps you can easily download.
You start by deciding which site suits your needs depending on what you'd like to sell. Is it a pair of designer shoes, a crib, or a gold necklace? Do you want your potential buyer to pick up the item in person or would you prefer to mail it? Read the fine print that explains how each website works before you post. You want to make sure your item gets the biggest audience possible. You also want to check to see if similar items are being sold. If you can find something similar, it will give you an idea of how much to ask for yours. Getting top dollar is key, you never want to undercut yourself, but you also don't want to get too greedy and price yourself out of a sale. Even if you can't find an item like yours, don't assume no one will want it. I've seen people on eBay selling a half bottle of perfume (and yep, folks were bidding on it.) Here's a breakdown of how a few of the most popular sites work.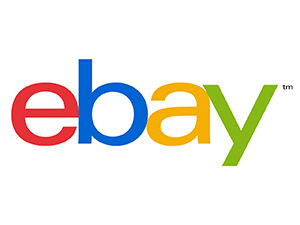 eBay
EBay was and still is the 'sell your stuff' gold standard site. Don't be intimidated by the auction process. You can list an item with an opening bid of just a penny or, of course, go higher. You can also list things in the "buy it now" category. You can restrict or allow international buyers. You can accept returns or have a "no backsies" policy. You have all the control. Don't be afraid to take it. Most items on eBay are mailed to the buyer. If you don't see yourself dealing with the post office on a regular basis you may want to choose the "pick it up locally "option or choose another website. Keep in mind that eBay has been around so long it has millions of potential buyers, that's a good thing. If you decide you like the way eBay works (and they do have great customer service) but you don't want to do any of the work, you can take advantage of eBay valet. You simply ship in your items, eBay sells them and you get up to 40 percent of the sale.

ThredUP
ThredUP is a digital marketplace that has a wide range of brands, everything from Gap to Gucci. You earn up to 80 percent on pieces selling for more than $60 and up to 40 percent on items priced below that.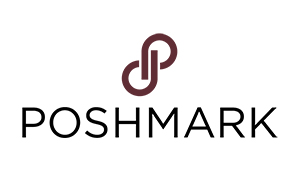 Poshmark
Poshmark lets you shop the closets of women across America and sell from yours, too. You take photos of your listing with your iPhone or android device then attend a virtual buying and selling party through the Poshmark app. This site also allows you to list together with your friends. And shipping is easy. No stamps, no problem. When you make a sale, Poshmark provides you with a prepaid, pre-addressed label. Once your sale has been packaged you can drop it in a mailbox or arrange for free at home pickup.

Wallapop
If you've got home goods like a table or chair you may prefer sites like Wallapop, a virtual flea market that allows people in your neighborhood to come pick up items from you directly.

Totspot
If you're looking to unload kids items, Totspot is worth looking into. On this site, you'll find everything from maternity belts to baby cardigans. When you make a sale, Totspot deducts a 20 percent fee from your listing price, so you get 80 percent of your sale value. You can get cash back directly to your bank account. This site also sends prepaid shipping labels.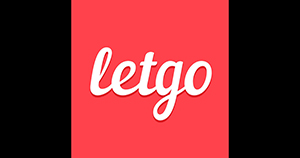 Letgo
Letgo has funny commercials that encourage you to part with the things you don't want. It has categories like home and garden, electronics, cars, movies, and books. You can register via Facebook or email and see full profiles of potential buyers and sellers in your area.

Close5
The motto of Close5 is: list, message, meet. This site also lets people in your neighborhood take advantage of the things you have up for grabs. You take a picture, list an item and unlike other sites, you don't even need to include an asking price. You message privately to discuss the price and your exchange. Then you meet in a public place like a coffee shop to coordinate your sale.
Linda Lightman is a pioneer in online buying and selling. She started her company "Linda's Stuff" 15 years ago after discovering how easy it was to sell her son's used video games. Now she has more than 100,000 items listed for sale and does free pickups for anyone who wants to sell things hassle free. Lightman has these words of advice for potential sellers: take clear photos of each item and lots of them. Don't forget good customer service. Answer every question quickly; and finally, ship fast.
So, does this new trend of selling your unwanted belongings mean the death of the yard sale or donations? Smart shopping expert Trae Bodge, doesn't think so. She believes you should only sell things that are gently used, everything else can be donated or given away for pennies.
No matter what route you decide to go, keep in mind you have to put a little effort into the process in order to make a buck. But once you get started, you'll probably wonder, 'why didn't I do this sooner.'