Pat Collins' Pick of New Home Video Releases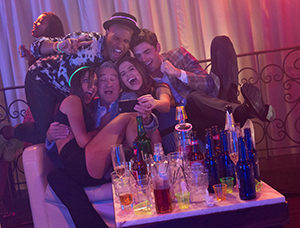 DIRTY GRANDPA
Rated R
How bad is this movie? The so-called comedy received 103 negative reviews from critics across the country. That score is even worse than the one for Robert DeNiro's Grudge Match. The newly-widowed Dick Kelly (Robert De Niro) pressures his soon to be married grandson, Jason (Zac Effron) into taking a road trip to Boca Raton, Florida. But at a diner en route the younger Kelly runs into a former classmate (Zoey Deutch) who persuades the men to join her and her friends in Daytona Beach for the annual bacchanal known as Spring Break. The sex-deprived grandfather is on a mission and with the assistance of a college student (Aubrey Plaza) that mission is accomplished in a scene that will not be in the video montage of his best work when Mr. De Niro receives another career achievement award. Effron's preppy character swaps his J. Crew clothes for a G-string, smokes crack and lands in jail. Dirty Grandpa is not to be confused with Johnny Knoxville's Bad Grandpa, which qualifies as a comedy classic compared to Mr. DeNiro's most recent flop.
---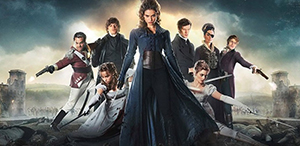 PRIDE AND PREJUDICE AND ZOMBIES
Rated PG-13
Jane Austen's much-adored 1813 classic inspired the 2009 parody novel on which this ridiculous movie is based. In a teashop in literary heaven, Miss Austen no doubt passed out on a Chippendale love seat when she received news of her wealthy and dashing hero Mr. Darcy (Sam Riley) and his equally well-bred friends battling an army of invading zombies. Those undead creatures have the temerity to interrupt a high stakes poker game and worse invade an elegant dinner party in scenes which pretty much resemble the human-zombie confrontations in countless other horror movies. The film's one redeeming scene features Elizabeth Bennet (Lily James) and her sister Jane (Bella Heathcote) battling battalions of zombies as the undead march into London.
---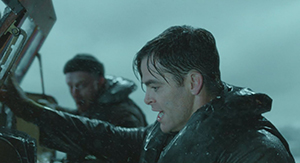 THE FINEST HOURS
Rated PG-13
Chris Pine, who is best known for commanding the USS Enterprise in the rebooted Star Trek series, embarks on a dangerous mission to rescue the crew on board a sinking oil tanker during a ferocious nor'easter off the coast of Chatham, Massachusetts. Chief warrant officer Bernie Webber (Pine) has orders to pilot a lifeboat with a three-man crew. His biggest challenge is navigating the dangerous Chatham Bars and those tension-filled 20 minutes rank as themovie's best. Moviegoers who experienced seasickness watching Titanic are advised to close their eyes until Webber and crew reach the split-in-two ship. Oddly the Boston-born and raised Casey Affleck (Ray Sybert) is the only cast member who does not speak with a Cape Coder accent. The first rather dull 30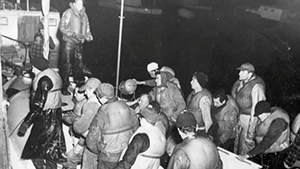 minutes are devoted to introducing Webber's plucky fiancée—an excellent Holliday Grainger and other key characters including Eric Bana as the Coast Guard station's commanding officer. The film is based on a heroic true story (pictured right) that was headline news in 1952. The Finest Hours, however, is not in the same league as The Perfect Storm, which co-starred George Clooney, Mark Wahlberg, and John C Reilly.
---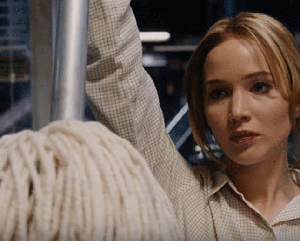 JOY
Rated PG-13
Joy Mangano may not be a household name, but millions of women who manage a home own one of her indispensable inventions—the Miracle Mop. Jennifer Lawrence, who plays Mangano, earned her third Oscar nomination portraying the divorced, stressed, unemployed mother of three whose resourcefulness and keen business sense made her a millionaire. Director David O. Russell's part fact-part fictional account of Joy's success focuses as much on her eccentric family as it does her rocky path to success. The relatives include a divorced dad (Robert De Niro) whose fourth wealthy wife (Isabella Rossalli) loans Joy the money to make and market her invention. Jennifer reunites on screen for the third time with Bradley Cooper as the QVC executive who turns Joy into a home shopping superstar. A less than memorable screenplay and an overabundance of quirky characters are two reasons why Mr. Russell's most recent film is not in the same league as American Hustle and his Oscar-nominated film Silver Linings Playbook. Ms. Lawrence, however, adds another extraordinary performance to her list of impressive credits, which includes an Academy Award for Silver Linings Playbook and Oscar nominations for Winter's Bone, American Hustle, and Joy.
---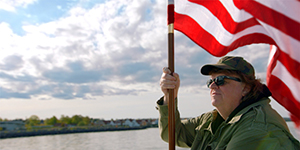 WHERE TO INVADE NEXT
Rated R
In this documentary, Michael Moore and his camera crew visit Italy, Portugal, France, and a number of other countries to learn how they better provide for their citizens than the US does. In Italy, new mothers have 5-months paid maternity leave, and factory workers enjoy 30 paid vacation days. French public school children are fed healthy lunches of grilled fish and fresh veggies. Finnish kids are among the best educated in the world despite being assigned only one hour of daily homework. Slovenia provides free college tuition for qualified students, but Mr. Moore fails to mention that Slovenia's population totals 2,061,085 as compared to America's 321,605,012. Invade is both entertaining and informative despite Mr. Moore's often unnecessary commentary.
---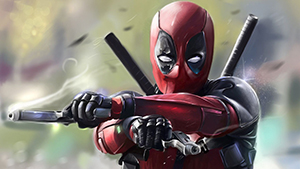 DEADPOOL
Rated R
Digital HD, DVD, and Blu-Ray
With a global box office tally of $756 million and counting, Deadpool exceeded the expectations of Marvel executives, film critics, and its creators. The film owes its success to director Tim Miller and Ryan Reynolds in the dual role of Special Forces operative Wade Wilson and the sarcastic masked antihero Deadpool. His exceptional performance should obliterate all memory of the disastrous Green Lantern. The film, which contains violence, sex, and vulgar language is not appropriate for children. Deadpool suffers from a surplus of bad guys, but not one of them is a memorable villain. Despite its flaws, Mr. Ryan's movie makes the dreadful Batman v Superman look like a cinematic classic.
---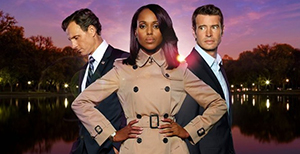 SCANDAL
ABC's political thriller starring Kerry Washington marked its fourth anniversary in April. Season 2, which focuses on President Fitzgerald Grant's re-election, arrives on DVD May 15th. A day later, Season 3 will be released.
---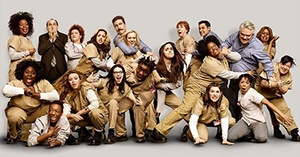 ORANGE IS THE NEW BLACK
Season 3 of Netflix's Emmy-winning series is available on DVD and Blu-Ray May 17th.