May Broadway Reviews with Pat Collins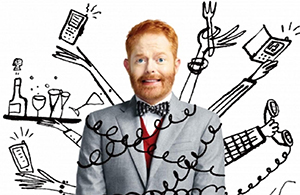 FULLY COMMITTED
Lyceum Theater
Jesse Tyler Ferguson brings his considerable star power and boundless energy to the one-man show Fully Committed. He is Sam Callahan, an actor who has yet to land a part in a hit show and depends on his job taking reservations at an impossible to get into Manhattan restaurant to pay the bills. But Sam is not Mr. Ferguson's only role in playwright Becky Mode's comedy. He also plays all the restaurant patrons from mobsters to supermodels on the other end of the call. Mr. Ferguson's Broadway career began when he was cast in The 25th Annual Putnam County Spelling Bee in 2005. He also appeared in a number of Shakespeare In The Park productions including A Midsummer's Night Dream and The Merchant of Venice. Fully Committed's limited run ends July 24th. The 5-time Emmy nominee returns to L.A. for the 7th season of Modern Family.
---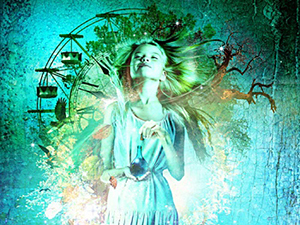 TUCK EVERLASTING
Broadhurst Theater
If you could choose to live forever, would you decide to do so? That is the question posed in Tuck Everlasting, which is based on Natalie Babbitts' bestseller and not on Disney's saccharine 2002 movie. A chance meeting in the woods between the unhappy 11-year-old Winnie Foster (Sarah Charles Lewis) and the forever 17-year-old Jesse Tuck (Andrew Keenan-Bolger) will profoundly affect Winnie's relationship with her family and her future. Tuck is not an ordinary teenager; he is immortal. So are his parents (Carolee Carmello and Michael Park), who like their son will live forever by drinking water from a magical spring. Eventually, Winnie must decide between spending eternity with Tuck or choose to remain mortal. There are 15 songs in Chris Miller's and Nathan Tysen's score. Claudia Shear and Tim Federle wrote the book. Director Casey Nicholaw has four shows running simultaneously on Broadway. In addition to Tuck, his other productions are Aladdin, Dirty Rotten Scoundrels, and the Tony-winning Book Of Mormon. Ticket Info: A limited amount of $32 tickets are available at the box office on the day of performance. Tickets are limited to two persons. Cash only and subject to availability.
---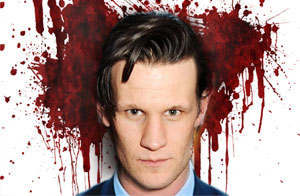 AMERICAN PSYCHO
Gerald Schoenfeld Theater
When American Psycho was published in 1991, Tammy Bruce the president of NOW (National Organization Of Women) described the book as a "how-to manual on the torture and dismemberment of women." Gloria Steinem was another vocal opponent of Brett Easton Ellis' novel, and the 2000 film starring Christian Bale brought more controversy. Will the Broadway musical starring Benjamin Walker as the sadistic/serial killer/Wall Street banker Patrick Bateman provoke a similar reaction? Mr. Walker expressed his concerns during an interview with Alexis Soloski of the New York Times and described the first 40 pages of the book as "unsettling." However, compared to the book and the excessively bloody film, the stage adaptation can be described as "Psycho Lite." There is less gore and of course a score that combines top 40 favorites, such as "Everybody Wants To Rule The World" with new music and lyrics by Duncan Sheik. They are not as memorable as the vintage 80's hits energetically performed by a top-notch cast; but from first scene to the last, Mr. Walker owns every moment he's on stage as the charming, vain, and impeccably-dressed party-going slasher. American Psycho on stage does not shock and repulse us as the film did, and it fails to provide new insights into the cocaine snorting, club-hopping morally bankrupt, and materialistic creatures who dominated Manhattan night life in the late 80's. Mr. Walker's extraordinary performance is the only reason to see American Psycho. The London production of American Psycho, which starred Matt Smith of Doctor Who fame, received mixed reviews.
---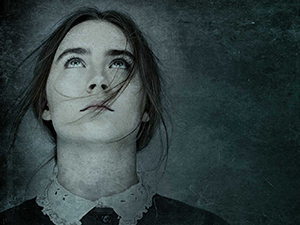 THE CRUCIBLE
Walter Kerr Theater
You probably read Arthur Miller's play in high school—or at least the Cliff Notes—and saw the 1996 film with Daniel Day-Lewis, Joan Allen, and Winona Ryder. Director Ivo Van Hove's production provides an entirely different experience. The setting is a large, drab classroom. Abigail Williams (Saoirse Ronan) and her teenage classmates are dressed in plaid school uniforms. The adults wear nondescript clothes that were not in fashion in 17th-century Salem, Massachusettes. The play, which features an original score by Philip Glass and does not resemble previous productions, will appeal to a young audience and the revival also provides an exceptional theatrical experience for older theatergoers well acquainted with Mr. Miller's celebrated play. Ms. Ronan, whose starring role in Brooklyn earned her an Oscar nomination, delivers a magnificent performance as the jealous, manipulative, vengeful teenager whose affair with the married John Proctor (Ben Whishaw) brought about the Salem witch trials and the subsequent hanging of innocent women. Mr. Miller wrote his play in response to Senator Joe McCarthy's and HUAC's 1950's witch hunt. Every time The Crucible is revived it proves to be as timely as it was all those decades ago. In addition to Ms. Ronan, the other standouts in the cast are Mr. Whishaw, Ciaran Hinds, and the glorious Sophie Okonedo as Elizabeth Proctor. Put The Crucible on your must-see list.
---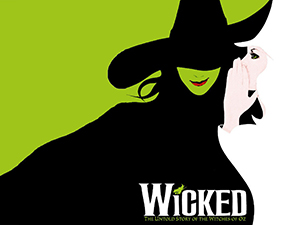 INSIDE BROADWAY
WICKED'S BIG NUMBER
The road to Oz is paved in green. The hugely popular musical, which opened in 2003, recently reached the $1 billion mark. Only two other shows have achieved that number—The Lion King and Phantom of the Opera. Kristin Chenoweth and Idina Menzel were the original stars. Ms. Menzel won the Tony for best actress in a musical, but in a major upset, Wicked did not win the Tony for best musical. Avenue Q did.
---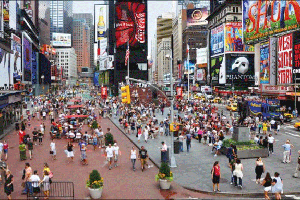 TIMES SQUARE VISITOR INFO
The costumed characters including Elmo, Spider-Man, and Minnie Mouse are not associated with Sesame Street, Marvel Comics or Disney. They are street performers, and most of them are rude and aggressive. Under the law, they have the legal right to be there, but a new law that goes into effect in early summer prevents them from blocking pedestrian pathways, which is where they usually pressure tourists and New Yorkers alike into giving them money in exchange for posing for photographs. Parents with young children should avoid contact with these costumed solicitors.
---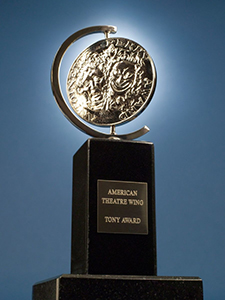 TONY AWARDS
Congratulations to all the 2016 Tony nominees. Awards will be handed out on June 12, 2016. CBS will broadcast the ceremony hosted by James Corden at 8:00 PM.
---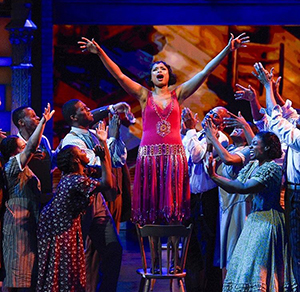 CAST CHANGES
Oscar winner Jennifer Hudson departed The Color Purple earlier this month. Heather Headley is the new Shug Avery, the flamboyant blues singer who befriends Celia, brilliantly played by Cynthia Erivo in her Broadway debut. Ms. Headley, who created the role of Nala in the long-running The Lion King, won a Tony for Aida.