Vegas Insiders Launch Web Site for Women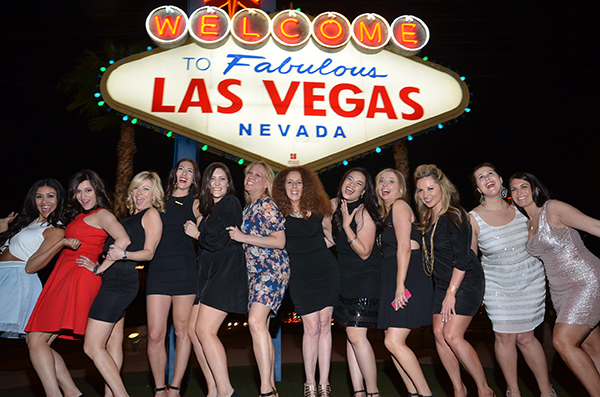 By Dale Reynolds
Be careful…be very careful. What happens in Vegas may not stay in Vegas. VegasGirlsNightOut.com, Las Vegas' first-of-its kind boutique concierge service designed exclusively for women by women, announced its official launch. The new online service will provide exclusive inside access to the Las Vegas party scene for the ultimate girls' getaway. Through the support of live Las Vegas experts, VegasGirlsNightOut.com is designed to customize specific party packages for every type of Las Vegas experience.
Whether it's a bachelorette party, divorce party or mom's night out, VegasGirlsNightOut.com takes pride in planning the most memorable Las Vegas experience. From their "Thunder Storm Through Vegas" package, which includes VIP access to the all-male revue Thunder From Down Under as well as free VIP access to several of Vegas' hottest nightclubs to their "Boyz Crazy Package," which includes a premium ticket to see Grammy Award Winning R&B Group Boyz II Men, a ticket to Thunder From Down Under, as well as VIP access to a Las Vegas nightclub, any party planned through VegasGirlsNightOut.com offers a customized experience. For a group looking for a more relaxing day on the strip, VegasGirlsNightOut.com has also put together its "Glamour Girl Package," which includes a day of pampering from professionals at a high end salon.
The experts behind VegasGirlsNightOut.com out know the ins and outs of the Las Vegas party scene, and have connections to the hottest shows, nightclubs and restaurants. Through the website, prospective partyers can choose from one of VegasGirlsNightOut.com's most popular pre-made packages or customize their own party package to fit their specific needs with the help of one of the site's experts, a VegasGirlsNightOut.com "Insider."
"As a Las Vegas native, I have lived and breathed that Las Vegas experience that everyone is looking for when they plan their trip out here," said Bri Steck, CEO and Owner of VegasGirlsNightOut.com. "I'm so excited to not only help women experience the best of what Las Vegas has to offer, but also give them the most personalized and customized experience that will make their trip to Las Vegas unforgettable."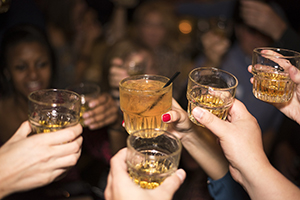 The new boutique concierge service also takes away the stress of planning the perfect girls' trip. Its VIP nightclub access allows groups to skip the long lines at the hottest Las Vegas nightclubs, as well as entrance to the club free of charge. Traveling to activities or parties is also a stress free experience when booking through VegasGirlsNightOut.com, as many of the packages offer a 1 hour, one-way limo ride, which includes a mini tour of the Las Vegas Strip as well as a complimentary bottle of champagne.
"We really wanted to create something different from all the other Las Vegas concierge services out here," said Adam Steck, CEO of SPI Entertainment. "Creating a service geared specifically towards women sets us apart as the go-to experts for the ultimate girls' getaway, which so many women look for when planning a trip to Las Vegas."
VegasGirlsNightOut.com was created by the experts behind SPI Entertainment, Inc., a leading Las Vegas based production company and talent agency with six successful resident award-winning shows as well as several shows touring internationally. SPI Entertainment's in depth knowledge and expertise of Las Vegas' entertainment provided the building blocks to create this first-of-its-kind concierge service. Its consistent work within the Las Vegas entertainment and party scene will continue to provide the best and most exclusive party options for those booking their girls' getaway through VegasGirlsNightOut.com.
Steck shares four suggestions essential to coordinating a retreat as exciting and relaxing for the host as it is for the guests: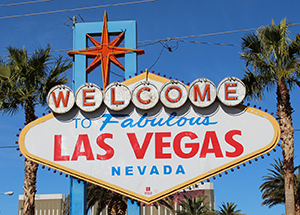 · Get Your Ducks in a Row – Start planning at least six months in advance; if possible, arrange a chat about events and set a budget to stick to so that everyone is on the same page.
· Pack Wisely – If traveling somewhere warm, don't forget sunscreen – a sunburn is sure to spoil all the fun. Also, throw a pair of fold-up flats in your bag if you don't think you'll make it all night in your heels.
· Don't Over-do It! - Take it easy on your first night. Going 'all-out' will most likely result in a miserable hangover the following day.
· Avoid Arguments – If you're traveling with a larger group, plan at least one nice dinner together. Prix Fixe menus are a great suggestion- this way you will have an automatic reservation and won't have to worry about splitting the check 10 different ways. Also, this way you can please everyone if half want a crazy night out and the other half don't.
For more information:
www.vegasgirlsnightout.com
www.SPIentertainment.com