Happy New Year 2016!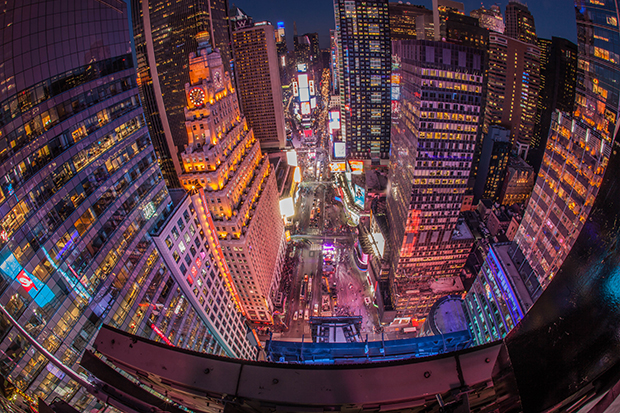 By Dr. Miki Makrillos
Many people use the New Year as an opportunity to start afresh and turn over a new leaf. Self-improvement is why so many of us make New Year's resolutions. But for all the good intentions only 8% of people actually achieve their New Year's goals.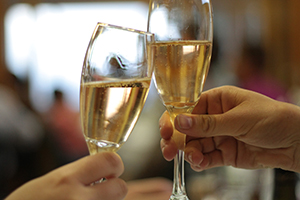 Caroline Arnold, Wall Street tech leader and author of Small Move, Big Change, talks about the frustration of not achieving her New Year's resolutions! Why do most people have such a hard time sticking to their New Year's resolution? Most resolutions stem from our internal negativity and unresolved insecurities. They also tend to be unrealistic, and are bound to fail! Arnold suggests making "microresolutions" instead of setting over-ambitious, unrealistic goals. Making deep, incremental behavioral changes and working within the "vital margin" of our willpower helps us build good habits. Setting simple, specific short-term goals allow us to avoid setting ourselves up for failure, and the self-loathing that comes with it! Succeeding in these small goals will give us a lasting sense of accomplishment and satisfaction.
Having a more optimistic view of self-improvement and an acceptance of who we are, as individuals, will allow us to make gradual and meaningful change within ourselves and our lives. Setting goals that are unique to ourselves is the key to success!
Take a moment to reflect and look inside yourself...decide what change truly matters to YOU! Set realistic goals, make a simple plan that will be easy for you to follow, and cut yourself some slack. Don't focus on negativity and failure, but rather on your successes, big and small!
Follow these easy steps for your resolution make-over: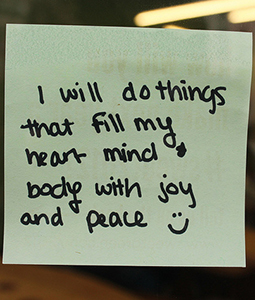 • Make time for yourself!!! Having your own "me" time will help you focus and prioritize your goals more clearly.
• Find your comfort space!! Our environment can affect how we feel and think in that moment. Create your unique Feng Shui to help motivate your creative "inner" self-thoughts.
• Reflect!! Think back on your past year, embracing both the positive and negative events that occurred. Be kind and generous to yourself for handling it all !! Try not to hold on to the negative thoughts and emotions but rather focus on your strengths and personal growth through lessons learned.
• Make a list of all your positive attributes and strengths. Acknowledging who we are ,is at times very difficult since we judge ourselves the harshest. Ask yourself the question of "what do you like about yourself and your life?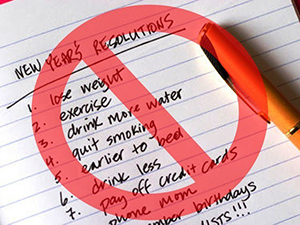 • Set your goals!! Setting positive realistic goals that will improve your quality of life ,will tend to have a more positive outcome, rather than setting goals that focus on negative emotions and unrealistic expectations. Small, gradual goals will lead to long term, more meaningful change.
• Follow up!! It's important to check in with yourself as you work on your goals. Set realistic time frames and expectations to keep you motivated, and reward yourself by acknowledging your growth and metamorphosis along the journey toward change, self- improvement and a happier year ahead.
May your resolution make-over be a success!
Editor's note:
Dr. Miki Makrillos is a clinical psychotherapist and founder of wonderwomantalks.com