Warming Up On Broadway For Lovers!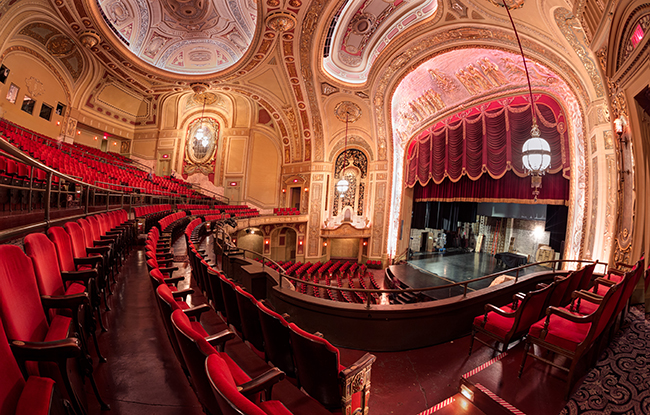 By Jim Kierstead
I hope everyone is managing to stay warm this winter! With winter's chill finally arriving as you're reading this, you're going to need to warm up. And what better way to do that than to check out a Broadway show (or three)?
And what better way to celebrate "Lovers Month" and Valentine's Day, than to take in a Broadway show?
Many out-of-towners come to New York City and while in town, they like to see shows on Broadway, so ticket sales are incredibly strong. In fact, the period between Thanksgiving and New Year's is actually one of the strongest times for Broadway sales in the entire year.
But as the cold sets in, many people, especially locals, tend to stay home rather than venture out in wintry blasts. There is also the fear that a sudden snow storm or other winter mishap could prevent you from getting to the theater.
So, while people are staying home and skipping the theatre, it's actually the perfect time to go and catch up on all of the shows you want to see! In fact, the producers of shows want you to come so badly that they're even willing to discount tickets to give you that added incentive. Let me tell you about some of these opportunities!
First and foremost, if you are not familiar with the TKTS booth in Times Square, you should check it out right away! It's the perfect spot to go on the spur of the moment when you feel like catching a show at the last minute. The TKTS booth, as it's called, is owned and operated by The Theatre Development Fund (TDF). TDF is an amazing not-for-profit organization that supports theatre productions and also helps to bring people of diverse backgrounds to the theatre. The TKTS booth is one of their main initiatives.
What happens is that all of the Broadway shows bring unsold tickets to the booth before performances begin and they are sold for steep discounts. Many times the discount is 50%, although it can be 20 to 40 percent, based on the show. Granted, the seats may not be the very best locations (especially for the better selling shows), however, for a heavy discount, who cares? You can still have a great time from pretty much every seat in the house, so why not take advantage of these discounted tickets?
The TKTS booth in Times Square (at Duffy Square, which is located at Broadway and 47th Street) is now more efficient than ever, as it was renovated some years back. You may pay via cash or credit card and there is a sign that shows the various Broadway, Off-Broadway, and special event offerings currently available. So, when you go, check out the board, decide what you want to see, and proceed to the line for your tickets. The person at the booth will give you a general idea of which seat locations are available at that performance so it actually helps to have a couple of choices of shows in mind, if possible, so you can get tickets for the show with the best seats. For your convenience, there are also two other locations you can visit which are at the South Street Seaport and Downtown Brooklyn. www.tdf.org
Although the TKTS booth is great, you still have to stand in line in the cold! In light of that, another way to save money on theatre tickets is to use the new app called "Today Tix," which has taken the discount ticket world by storm. "Today Tix" is pretty great because, after you load the app onto your smart phone, you will be shown all of the offers available for discounts to the most popular shows on and off Broadway.
You can then purchase the tickets right from the app putting in your credit card information. How do you get your tickets, you ask? When you go to the theatre to see the show, you will be met by a friendly "Today Tix" worker wearing a red hat and he or she will hand you your tickets as you walk right into the theatre! No standing in the cold and you can get discounts right away. I definitely suggest you download this app and check it out!
If you are interested in being a little bit more proactive and purchasing tickets in advance, you can also browse the website entitled "Broadway Box" at www.broadwaybox.com. "Broadway Box" actually lists all of the popular shows on and off Broadway and offers various discount codes for your use at the Telecharge and Ticketmaster websites (or wherever the tickets are sold from). There are full descriptions of the shows and direct links to the ticketing sites. You can then select your tickets from the seating chart (which you cannot do for TDF or "Today Tix," by the way) and purchase them with your credit card on-line. The tickets can either be printed out on your printer, held at the box office for Will Call, or mailed to you the old fashioned way. And the winter months are definitely a great time to buy tickets since you will have a much better chance of getting the best seats in the house at these discounted prices.
Oh... one more thing to consider. In the beginning of this article I mentioned that some theatergoers might be nervous about purchasing tickets in the winter months because they fear that inclement weather may prevent them from seeing the show. However, those smart producers have a solution. Nowadays, most shows have a "Bad Weather Guarantee" where they pledge that if you buy your tickets and the weather prevents you from attending the performance, they will exchange your tickets for a later date, no questions asked. Problem solved! So please don't let the threat of snow and ice deter you from checking out your favorite shows this winter.
Whatever method you choose, winter is definitely a great time to get in out of the cold and see some amazing New York Theatre. So go support some shows! You'll be glad you did. Until next time... break a leg!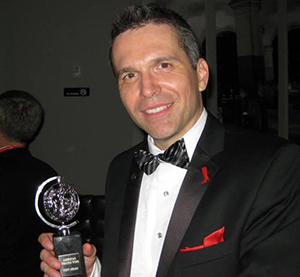 Jim Kierstead
Kierstead Productions, Inc.
Producer
Kinky Boots
On Broadway at The Al Hirschfeld Theatre, on tour, in London, and in Toronto Winner of 6 Tony Awards including Best Musical  Past projects:  Pippin, You Can't Take It With You, The Visit, Side Show, It Shoulda Been You, Rocky, The Glass Menagerie; Notable investments:  Something Rotten, Matilda For more information about our upcoming projects and how you can be a part of them, please contact our office at: kiersteadprod@gmail.com