Shopping From Home For Quality Rugs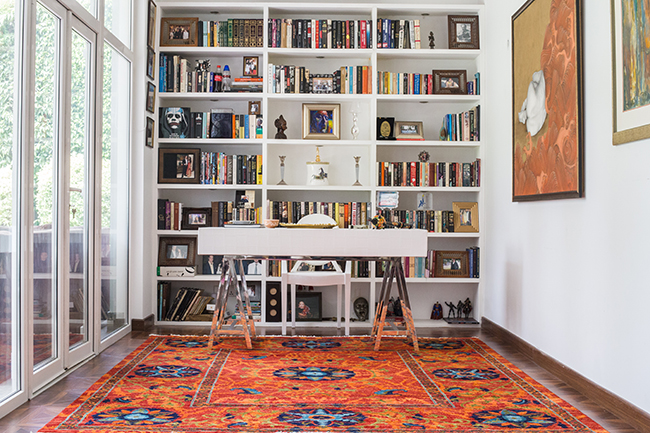 By Aram Kasparian
New York based Solo Rugs, launched a new e-commerce site that redefines the online shopping experience for high-end rugs. Solo Rugs stands apart in its marketplace by offering one-of-a-kind designs, hand-woven by artisans from all over the world.
Unlike most manufacturers that replicate existing styles and patterns, Solo Rugs manufactures these unique designs through an eight-step process.  Artists create them from scratch, resulting in one-of-a-kind luxury rugs.
Previously available only to high-end department stores, boutique hotels and interior designers, these heirloom-quality rugs will now be offered to the public via this dynamic e-commerce site. Most notably, customers will be able to get these first-rate pieces at wholesale prices. As the direct importer, the company is able to forgo the traditional retail channel and cut out the middleman.
Prior to the Solo Rugs online storefront, there was no single destination to access the thousands of new pieces imported into their New York City warehouse from all over the world each week. Solo Rugs will now give customers immediate access to the full breadth of the inventory, in effect opening up the warehouse doors to retail customers.
Noah Krinick, founder and partner, is the entrepreneurial mind leading Solorugs.com. Noah's partnership with one of the most successful third-generation family-owned rug importers enables the site to build upon its reputation as the leading supplier of top-quality, handmade rugs and carpets, and completely reshape the rug – and home décor – e-commerce industry.
"While we rely on our expertise and knowledge of the craftsmanship of rugs, we have partnered it with our understanding of technology and e-commerce, to fill a void in the home décor industry," said Krinick. "Using technology to allow access to something that was not previously available is not a novel concept across other industries. However, for the rug business, it had never been done. We are excited about this – not only the launch of the website – but about changing the industry and bringing unique, one-of-a-kind, luxurious rugs to people all over the United States."
For more information, please visit: Solorugs.com