Dr. Day's Prescription to Look & Feel Your Best for the Holidays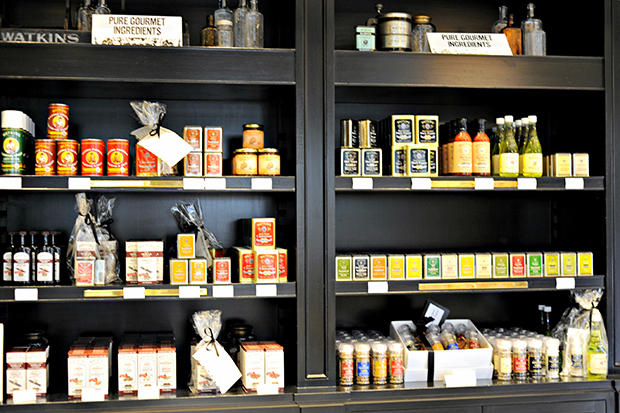 By Doris Day, MD
The holidays are a festive and very special time of the year. It is a time to celebrate all you have accomplished and to look forward and plan for the New Year. It is also a stressful time with many disruptions to your normal routine and this can have an impact on how you look and feel.
Whether you celebrate big, have smaller gatherings or simple private time, my prescription to look and feel your best this holiday season and beyond, is meant to help you understand the power you have within yourself to be your best self in every way, mind, body and soul.
Let's start with your appearance. It's very important to understand that it is not just vanity but it's ok and even healthy and positive to want to look your best. The good news is you don't have to break the bank to get there. Your dermatologist can help you decide which treatments and products are best for you and may be your best present to yourself to start the New Year off beautifully. There are exciting cutting edge treatments without the cutting and with minimal down-time that can get you looking your very best in the most gentle and natural way.
Here's my full list of prescriptions to make the most of the holidays. Enjoy!
Take care of your skin. The single most important thing you do for your skin from the outside is protect it from the sun; yes even on that cold snowy day you need sun protection if you're spending time outdoors. UV rays are every day all year round and they are responsible for 90% of how your skin ages.
Beyond that, the colder, drier weather, can be very hard on the skin, so be sure to avoid harsh deodorant or antibacterial soaps as they are especially harsh on your skin, compromising your skin's natural moisture barrier. Instead, opt for mild, fragrance-free make up removers and cleansers.
Give your hands and body extra TLC. Moisturize hands every time after washing. Trade in traditional hand sanitizer for a combination sanitizer that contains moisturizer or lotion. Skin can be extra dry during cold winter months. Look for rich creamy moisturizers and know that the best time to apply is right after the bath or shower. The holidays are also a lot about wonderful fragrances and aromas. These should be in candles and potpourri, not in your skin care products since the number one cause of allergies to products is from preservatives and fragrances. Avoid irritants often found in everyday products by selecting fragrance-free, or dye-free options. Un-scented means there's a masking scent and this is just another form of fragrance... designed not to have a smell.
Wear soft clothing. While you want to dress for the occasion, avoid abrasive or irritating fabrics like wool or polyester directly against your skin, especially the neck. Stick to soft fabrics, such as cotton, especially if they are in direct contact with your skin.
Eat and drink the harvest. The best high-antioxidant fruits and vegetables are readily available and fresh during the holiday season. My favorites are cranberries, blueberries, pumpkin, pomegranate and squash. These foods will help feed your skin from the inside out and keep it looking its youngest most beautiful best. Many of these are packed with water and can help you stay hydrated this holiday season. Other foods, such as Thanksgiving turkey, can even give your mood a lift. But remember, it's easier not to gain the weight than it is to lose it, so plan your calories wisely and think twice before going for that second slice of pie.
Think about all you're grateful for and have to be happy about. Life is full of ups and downs but remembering to be thankful of what we have, brings out the best in how we look and feel. There's strong science behind the power of positive thinking and positive expression. Even just smiling makes you look younger and feel happier- and it brings out the best in those around you too.
Make sure to be physically active. The best exercise is a daily brisk walk. It releases specific brain chemicals that help you feel happy and even joyful. You can do this alone to have a little break from all the friends and relatives and drama that may go with the holidays, or with your favorite pet or friend. It clears the mind, heals the soul and strengthens your body, besides working off a few of the extra calories...
Que Sera Sera. My favorite song for obvious reasons, but also a reminder that music tells stories and is the sound of emotions and it enhances the joy and all the feelings of the holidays. Sing out loud to old favorites and new ones too. My new favorite song is "Happy" by Pharrell Williams. Clap along...
Celebrate the mistletoe. The holidays are time to cuddle and snuggle with those you love. This feels great and can release your body's own home-made feel good hormone.
Rest. Sleep is irreplaceable. We don't know why but we do know that there's no cream, pill, food or formula that can replace sleep. Do your best to get a good 7-8 hours sleep during this special season, or take cat naps during the day to make up for extra hours of revelry.
Watch the alcohol. Ultimately alcohol is a drug, it affects your brain in powerful ways and can affect your sleep as well as your metabolism. Keep track of how many glasses of egg-nog, wine or other drinks you have and try to match each ounce of alcohol with one glass of water. This will help you avoid dehydration and that hangover headache the next morning.
Return the favor. Spend time volunteering or offering community service to help those less fortunate than yourself. There's nothing that makes a person more beautiful than doing a kind deed. Brings out the best in all of us and is the true meaning of the holidays.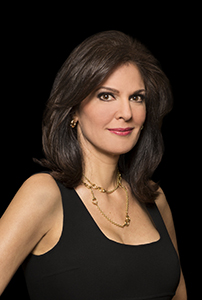 Editor's Note:
Doris Day, M.D., F.A.A.D, M.A. is a board certified dermatologist who specializes in laser, cosmetic and surgical dermatology in New York City. Dr. Day is a clinical associate professor of dermatology at the New York University Langone Medical Centers where she was presented with the award for Dedication and Excellence in the Teaching of Dermatology.
Dr. Day regularly lectures at national and international medical and aesthetic meetings, and teaches other physicians the art and techniques of soft tissue fillers, laser treatments and facial rejuvenation. She is a member of many national and international organizations including the American Society of Dermatologic Surgery, American Academy of Dermatology, Women's Dermatologic Society, and New York Facial Plastic Surgery Society and is an inductee into the American Honors Society of Dental and Facial Aesthetics.
Dr. Day is author of two books, Forget the Facelift: Turn Back the Clock with Dr. Day's Revolutionary Four-Step Program for Ageless Skin, and 100 Questions and Answers About Acne, and she has completed a clinical monograph titled Understanding Hyperpigmentation. She is a freelance journalist for several medical and scientific publications and outlets, and is a host for Doctor Radio on SiriusXM 110 with her own award-winning two-hour live call-in radio show.
Dr. Day earned an English degree from Columbia University, completed her Masters in Journalism and Science Writing at New York University and earned her M.D. at Downstate Medical School in New York. She completed her residency in Dermatology at Cornell University College of Medicine with the title of Chief Resident.