Holiday Gift Ideas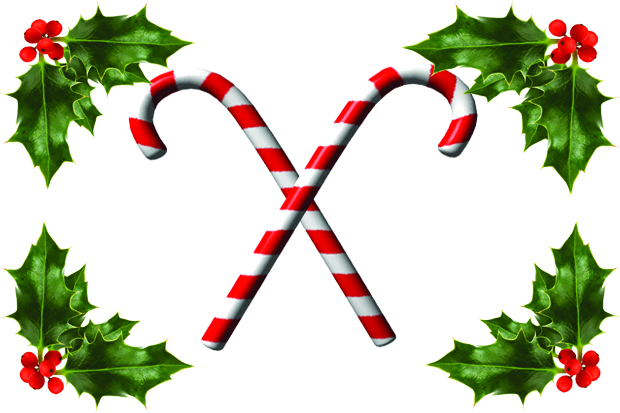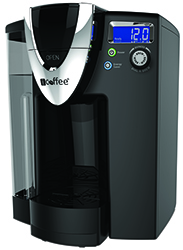 iCoffee Opus: Gift for "Single" Coffee Lovers
The iCoffee Opus Single Serve Brewer is for anyone who likes a quick cup of coffee or coffee-on-the-go: think single friends, college students or couples who have differing tastes in coffee.
One of the benefits of the iCoffee Opus is that it is compatible with all K-type gourmet coffee cups, which can't be said for other k-cup brewers like Keurig. Since Keurig came out wit its 2.0 model, it will not accept K-Cups made for older machines.
You don't have to stick to a specific brand. The brewer also comes with an iCup Reusable cup so that you can use your favorite brand of ground coffee or coffee beans that you have ground yourself. A unique feature of the iCoffee Opus is the brewer's SpinBrew technology. It spins, steams and stirs inside K-compatible cups for, the manufacturer promises, smoother, less bitter taste.-Gerrie Summers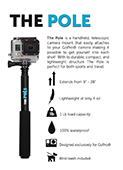 The Pole
Not everyone has a GoPro so The "Pole" made products that you can use with those as well as other cameras! With both The Pole Grip and The Pole Pro you can easily attach a camera with their standard 1/4" x 20 mount. Things are already expensive enough with the cameras alone, so they've made sure the products don't break the bank. The company has tested the durability of all products to ensure they stand up to all the abuse that you could put them through. Made from lightweight airplane grade For use with cameras other than a Go Pro you'll need an adaptor.
-Ed Curtis

Dyson AM10 Humidifier
There are benefits to using humidifiers, especially during winter months to prevent air from getting too dry from indoor heating. Dry air can negatively affect the nasal passages, skin and cause other issues. But there are risks from inhaling bacteria and mold from dirty humidifiers. The new Dyson AM10 Humidifier uses ultraviolet light to project clean and hydrated air in addition to measuring room temperature and humidity levels. The humidifier is expensive, but might be worth it if you have respiratory problems, since you'll be less likely to be exposed to bacteria due to improper maintenance and dirty filters. Also note that the machine has a UV-C emitter so care has to be taken not to damage the device. It is available in White/Silver, Iron/Blue and Black/Nickel and can be purchased at dyson.com,Target and Best Buy Baby retailers.
-Gerrie Summers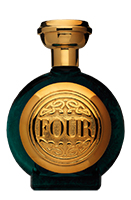 Vetiver Imperiale Four
What happens when one of Harrods' bestselling perfume brands, a multi-Michelin-starred chef and a luxury food magazine cross paths? The result is Vetiver Imperiale, a niche fragrance and collaboration between FOUR magazine, Boadicea The Victorious and Jason Atherton, which launched at an exclusive breakfast at Pollen Street Social restaurant, London.
Our sample came beautifully boxed and in a decanter that looked more like a fine brandy than perfume. As a chef, Antioco has cooked up a smooth fragrance that enhances the personna without overpowering, as all too many perfumes tend to do. It is equally appropriate during the day as well as for a formal event in the evening.-Sandy Nesoff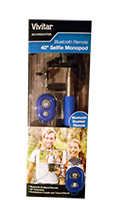 Vivitar Selfie
The Vivitar 40-inch selfie Monopod with a remote, lets you take photos and videos from a new angle. You can attach a smartphone or point and shoot camera to the cradle and use the Bluetooth enabled remote to take pictures. It's lightweight and portable and extends to 40-inches, giving a long reach. The Bluetooth Remote is an excellent addition that let's you set the selfie-stick up as a monopod and take a photo from a distance. The Vivitar is: Bluetooth Enabled Remote, 40" Extension, Smartphone Cradle and Tripod Mount, 180 Degree Ball Head
-Ed Curtis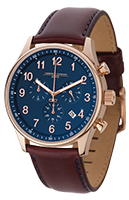 Jorg Gray Watches
A watch is always a welcome gift. It's something that can be given to mother, father, sister, brother; in short, to anyone. One brand, Jorg Gray, has made it a point to accommodate everyone and almost everything. Its watches are for dress, sport, casual and formal wear. Sales for this brand took off after President Obama was photographed wearing one on several occasions. They come in a variety of styles, colors and materials. Bands are leather, synthetic material and link bands.
While Donald Trump may opt for a different brand, our test model worked perfectly. It kept time to the second, felt comfortable on the wrist and was easy to read in all lighting conditions.
-Ross Warren