Metamorphosis: A Spa For The Body & Soul
By Margaret Mason
Midtown Manhattan could never be called "quiet and relaxing". There's the constant flow of traffic, hordes of people rushing to... well, rushing to somewhere. Some are going to work, some are going home and very few are feeling relaxed and tranquil.
There is a place in the middle of this hustle and bustle that specializes in relaxation, calmness and is just plain restful. It's called Metamorphosis Day Spa and it's located right in the middle of all the action.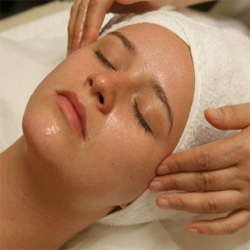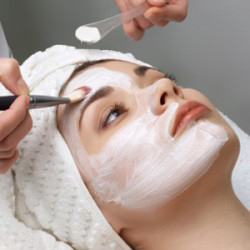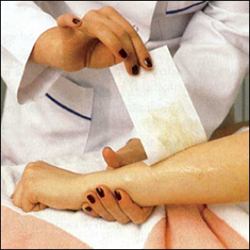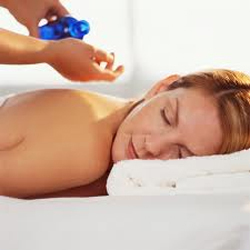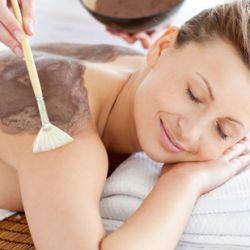 Situated at 127 east 56th Street, Metamorphosis specializes in treatments designed to keep both your body and your mind healthy. You can step off the noisy and hectic streets of Manhattan into a sanctuary that approaches heavenly bliss.
The Spa calls itself: "...celestially inspired for those who seek heavenly beauty and relaxation."
It's renowned for an intimate, unpretentious and outstanding professional service. Metamorphosis has been praised by several of the well-known beauty and fitness magazines and is known locally for its impressive array of quality facials and massages. The Spa's approach to beauty is subtle and strong at the same time.
Entering the facility, you'll immediately notice the quiet and peacefulness with the sounds of traffic only a few feet away muted to a point of nonexistence. You'll be greeted by a courteous and professional staff, whose members know what is needed for you to relax and come away fully refreshed.
Metamorphosis Day Spa offers six treatment rooms, a cozy room, private upstairs access to the rooftop with tables and chairs for warmer weather.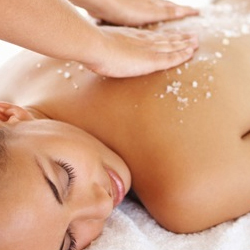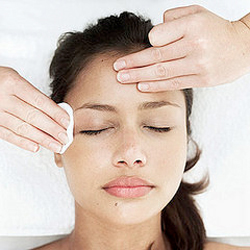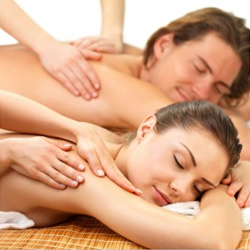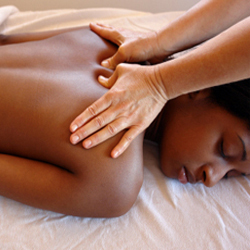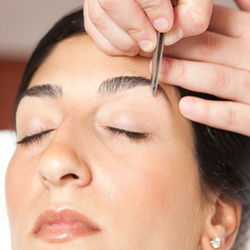 The customized aromatherapy massage combines the best of Swedish massage with natural essential oils that are designed for your individual needs and respectively energize, calm, detoxify or de-stress. You can choose the blends you prefer.
The "stimulating" procedure gives you a sense of energy and well-being. It contains rosemary, thyme, cypress and geranium. You can relax with lavender, patchouli, sandalwood and may chang.
This special massage blend calms and soothes, helping to release negative emotions and frustrations as it relaxes tense muscles. Most people, until they undergo this type of treatment, never even realize how tense their muscles become on a normal day.
The detoxifying increases circulation and promotes the detoxification of fat cells. Special ingredients include lavender, juniper, cypress and rosemary.
Anti-stressing brings relief to overstressed and painful muscles. The special blend of eucalyptus, peppermint ginger and wintergreen releases tension and tightness.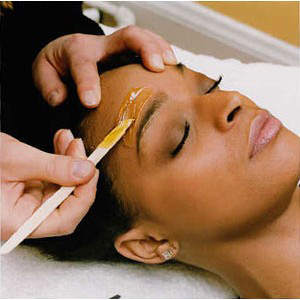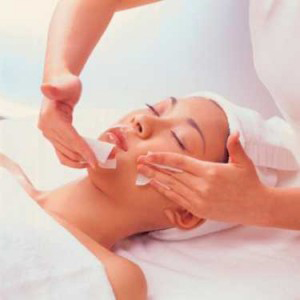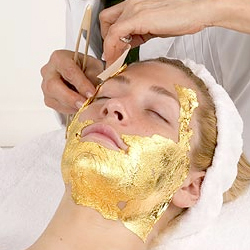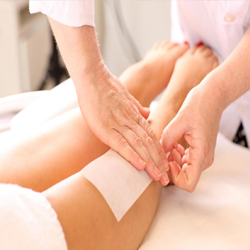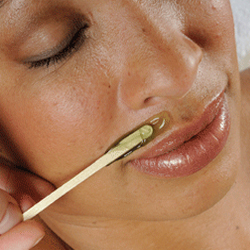 Metamorphosis offers a special "Stress Relief Package" that is a two hour therapy session for the full body and face that allows you to reconnect with nature as well as relax and rejuvenate tense muscles.
Another package at Metamorphosis is a full 60 minute detailed neck, foot, hands and shoulder massage complete with essential oils and a scalp massage. This is followed by an Organic Eminence soothing facial. You'll never believe how fast an hour can go by.
The hot stone massage is a style of therapy with water treated stones placed at specific spots of the body to produce relaxation and open the meridians (energy pathways). Heated stones are placed on the body in specific methods and locations. This massage provides deep dimensions of relaxation and well being. Essential oils are frequently used in the massage treatment.
Those opting for a deep tissue massage will be the beneficiaries of a technique that uses slower, more forceful strokes to target the deeper layers of muscle and connective tissue to help alleviate muscle damage from injuries.
The deep tissue treatment is excellent for chronic pain, rehabilitating injured muscles, breaking up scar tissue, increasing blood flow to muscle tissue, and improved posture and flexibility.
For those who intend to make extended time at the Spa, Metamorphosis offers a healthy , home-made lunch; but you have to bring your own bottle... make sure it is something healthy.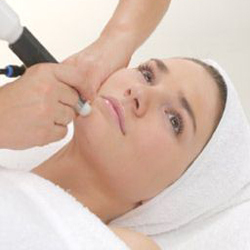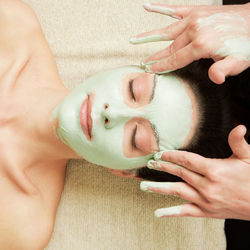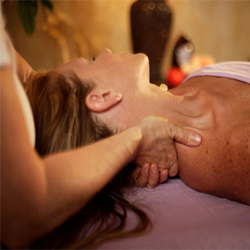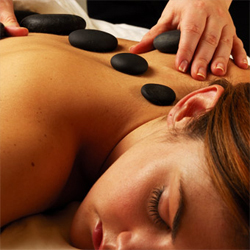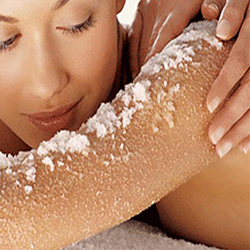 Metamorphosis is available for private spa parties and other events. It gives those attending a great way to socialize and connect. The professional staff will help create a perfect event, drawing from Metamorphosis' menu of spa treatments to meet the needs of all the participants.
It is available for bridal showers, girlfriend getaways, bachelorette parties, family reunions and birthdays. Nothing brings people closer together than socializing with nothing on but a large towel.
There's little doubt that after an hour or so in Metamorphosis, going back out to the outside world won't be such an odious task. Knowing that there is an oasis of peace and tranquility at your beck and call makes facing the day, the noise, the traffic and the stress more easily bearable.
Metamorphosis Day Spa
127 East 56th Street
(212) 751-6051
Metspa.com