NYC Upper West Side A Superb Area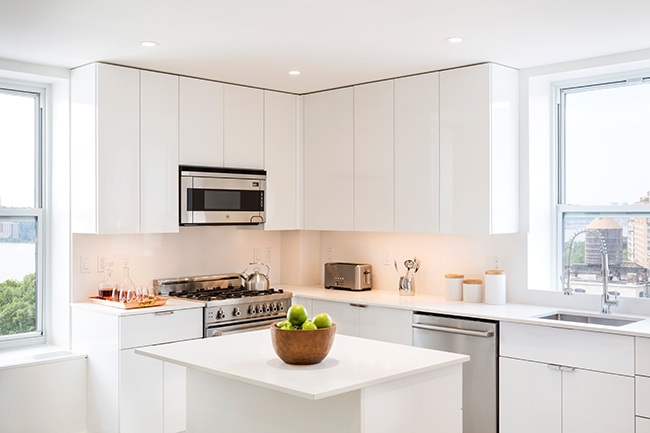 By Daniel J Bollinger
This month I got out of Brooklyn and visited the upper west side of Manhattan to tour some rental apartments located at 393 West End Avenue between 78th and 79th Streets. The upper west side is a superb area to live in New York City. 393 West End Avenue is one block from Broadway which has all major shopping needs covered. The 72nd Street subway station is blocks from this apartment building and it is close to one my favorite pizzerias' in the city: Freddie and Peppers located on 74th Street and Amsterdam Avenue. Freddie and Peppers has the best empanadas around and at $4.25 a pop it's one of the best deals that I have found in the city. But back to real estate and 393 West End Ave. I toured a beautiful 4 bedroom apartment in the sales office. "That one thing" that I experienced along this tour was the whole time I did not feel as though I was in an apartment. The apartment I toured ran the whole length of the north side of the building. Touring this space I felt as though I was in someone's house rather than an apartment. I tried to nail down what exactly it was that gave me that feeling.
Was it the bright, spacious kitchen, including a large dining area (this eat-in kitchen is fit for a family of four at minimum) with a beautiful view of the Hudson and New Jersey? Or was it the wall to wall customized knee level cabinets in the living room that provide a ledge for all those "chotchkies" that your children bring home from art class and/or your wife comes home with from the mall? Or was it because these custom cabinets also provide for a plethora of storage space underneath the ledge? Or maybe it was the two pocket doors, one connecting the kitchen to the living room and the other connecting the living room to a bedroom that had such a Brooklyn Brownstone feel to it?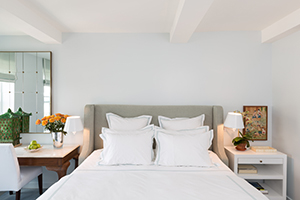 Wait, I think it was the customized designs on every bedroom and closet door that make this apartment feel one of a kind and certainly not like all the doors were purchased from basic stock that Home Depot or Lowes offers. But it could have also been the great family style layout of the two children's bedrooms off of the master suite. Or maybe it was the location of the washer/dryer perfectly positioned across from these three main bedrooms so laundry goes from hamper to machine and back to the bedrooms without the need to haul clothes all around the house?
NO! NO! NO! I've got it! It must have been the customized shower niches in every shower in the apartment that not only aesthetically gives these bathrooms a classier and more upscale design, but functionally removes the need for an unsightly shower caddy. Seeing a customized shower niche in an apartment is a sign that there is a truly talented designer/builder at work. You can use this small, yet elegant design detail, as a gauge when reviewing/rating a property, especially in a city like New York. Every new shower built in New York City (and the world too while we're at it) should have custom built recessed shower niches installed. It is such a simple process to build a shower niche that it should bear no additional costs to the project (unless you happen to be building a project with more than 20+ bathrooms) and it provides a great twofold design solution: (1) functionality – no need for an unsightly shower caddy and (2) beauty and class – making the shower area not just a place to wash but a place for more of a "shower experience." If you are developing or renovating a bathroom and your designer/builder has not or is not showing you details of shower niches, please fire them immediately and call me before the cement backer board covers up the studs.
393 West End Avenue offers great rental apartments. For a family looking to rent in New York City I would recommend renting here. The space is more like a "home" rather than an "apartment" because of all the wonderful details I mentioned above. The upper west side is a family friendly part of the city with access to all other parts of Manhattan. There is plenty to do on the upper west side and shopping galore.
And if you're late, hungry, on the run, don't have time, need something NOW before you starve of hunger... remember to stop at Freddy and Peppers and get some of their famous empanadas.
Daniel Bollinger
Azad Property Group
870 Fifth Ave. Ste. 600
(212) 692-9376