Take a Baseball Cruise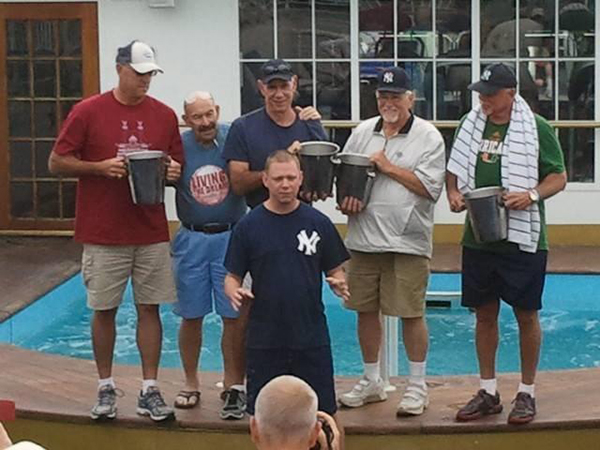 By Dan Schlossberg
For baseball fans, there's no greater thrill than meeting a star player face-to-face, shaking hands, securing an autograph, and maybe even posing for a picture.
Such an encounter creates memories that last a lifetime and mean more than watching a favorite team win a game.
That's why spending real time with a baseball celebrity – during a week-long baseball cruise, for example – is even more significant.
Typical fans, without access to their heroes outside of ballparks and card shows, can actually rub elbows with their idols, engaging in poolside chatter, enjoying afternoon cocktails, or even sharing a meal or two.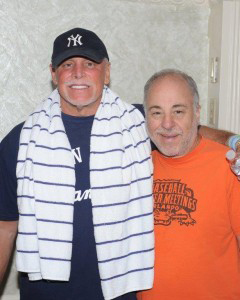 As the founder of the baseball theme cruise concept in 1981, I've been lucky enough to do all of that. Among the celebrities who've sailed with me (in alphabetical order) are Ron Blomberg, Ralph Branca, Lew Burdette, Al Clark, Roger Craig, Darrell Evans, Bob Feller, Ernie Harwell, Tom Henke, Monte Irvin, Larry Jansen, Ferguson Jenkins, Jay Johnstone, Jim Kaat, Clyde King, Clem Labine, Eddie Mathews, Gary Matthews, Bill Mazeroski, Lindy McDaniel, Gene Oliver, Brooks Robinson, Art Shamsky, Enos Slaughter, Jeff Torborg, Johnny VanderMeer, Bill White, and Billy Williams.
This November, my "Sluggers at Sea" cruise features Hall of Fame manager Bobby Cox, who was inducted last summer; Darrell Evans, whom Bill James called "the most underrated player in baseball history"; and Jay Johnstone, whose 21-year career included stops in different cities. Cox, Evans, and Johnstone won four World Series rings amongst them.
The famous trio will be aboard the luxurious Norwegian Dawn as it sails from New Orleans to Belize, Honduras, and Cozumel and Costa Maya, both in Mexico, from Nov. 14-22. The itinerary includes panel discussions, trivia contests, cocktail receptions, limited-edition poster signings, baseball movies, special receptions, and even such baseball cruise "firsts" as Johnstone's 69th birthday party and a pre-cruise softball game with the legends.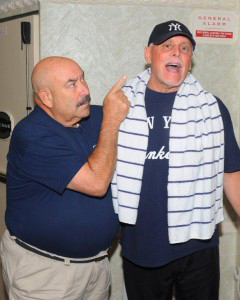 The opportunity for mingling with the stars is unprecedented, especially since the ship has 17 restaurants and a myriad of bars, lounges, and pools.
Baseball cruise memories never fade. Consider these highlights from personal experience:
• Playing ping-pong with Brooks Robinson in a gale as the QE2 passed Cape Hatteras
• Helping Stan Musial fly a kite on the Mississippi Queen paddlewheeler
• Hearing Carl Erskine play classical harmonica with the ship's band – unrehearsed
• Swimming in the American Queen pool with Art Shamsky
• Going to the 'Field of Dreams' film site in Dubuque, Iowa with Tom Henke
• Listening to Johnny VanderMeer recount his back-to-back no-hitters
• Playing SCRABBLE with Jeff Torborg's wife Suzie
• Listening to the mellow tones of baritone supreme Ralph Branca
• Laughing with Ron Blomberg, the real-life version of Little Abner
• Calming Pepper Paire-Davis, real-life inspiration for the Geena Davis in 'A League of Their Own,' when she cried during the credits because all her friends were gone
• Hearing Musial play 'The Wabash Cannonball' on his harmonica and follow napkin tricks at the dinner table
• Listening to the World Series with Bob Feller in the aft section of the QE2
As the creator, coordinator, and host of more than two-dozen baseball cruises, including three in the past two years, the concept is not just getting older but getting better. The imitation is never as good as the original is still out there, changing slightly to meet the times. Baseball is still America's national pastime, as popular as it ever was.
Participants in this year's "Sluggers at Sea" package, as provided by US Tours, will receive a seven-night cruise on the Norwegian Dawn; all meals, entertainment, taxes, fees, and gratuities aboard ship; airport transportation and one night's lodging at Crowne Plaza New Orleans Airport; welcome and get-acquainted reception; pre-cruise breakfast at hotel; private group cocktail party aboard ship; baseball souvenirs; hotel-to-ship transfers; a special group photo; and more.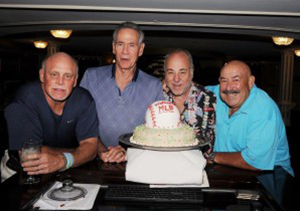 Evans, who hit 414 home runs, and Johnstone, who wrote three books about his clubhouse pranks, are extremely generous with their time and signatures. So is Cox, whose Atlanta Braves teams won a record 14 consecutive divisional titles. They also won five pennants, more than any other team, during the '90s. Cox ranks fourth on the list of career wins by a manager.
To learn more about the cruise, contact www.USTours.biz or call toll-free 888-393-8687