Costs Spur The Brooklyn Boom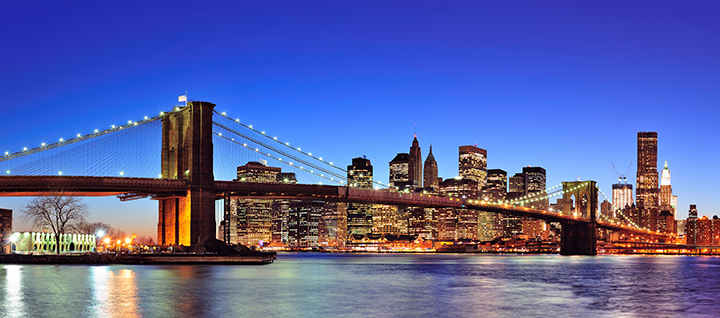 By A.P. Hill
What was in the not so distant past a sort of Jurassic Park of the real estate world, Brooklyn has suddenly come into its own as a highly desirable place to both live and set up shop.
Sections in New Jersey such as Hoboken, Jersey City and many municipalities in the more upscale Bergen County with its easy access to Manhattan as well as its expanse of parks, green lawns and excellent school systems, drew large numbers of New Yorkers.
The more well-to-do opted for Bergen while the newbies migrated to towns along the Hudson River with easy passage to Manhattan by an excellent network of ferries.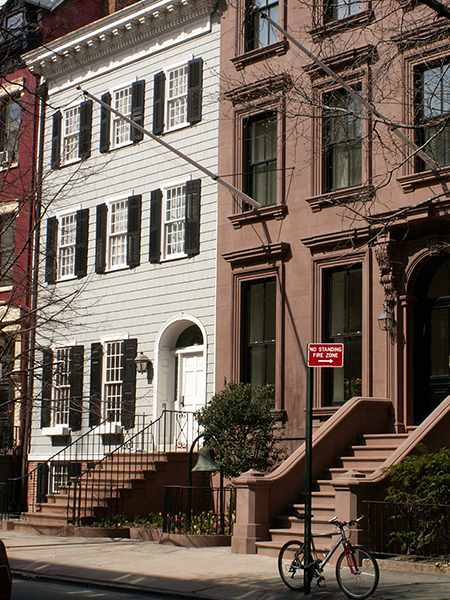 That has not translated into both older residents and young up and comers staying in New York, but eschewing the sky-high rents of Manhattan for the dense streets of Brooklyn. In the recent past an "inexpensive" efficiency apartment out of the loop in Manhattan rented for upwards of $2,000 a month. On average, a similar unit in New Jersey could be had in a comparable neighborhood for about half that cost. With the popularity of living in the Garden State rising like a kite, the affordability took on a similar hike in cost. Suddenly the panache of Hoboken and Jersey City was not as convenient or attractive and the people looked back to New York. But where in The City could they go?
That $2,000 efficiency was now on the market for way more than double the cost…or more. Some areas of Queens looked attractive but transportation into The City was spotty. The Bronx was not all that desirable and Staten Island was, well, Staten Island.
That left one choice: Brooklyn.
The borough was cramped, heavy with traffic and still suffered from the loss of the Dodgers to Los Angeles. Damn that Walter O'Malley. But it was convenient to lower Manhattan through the Battery Tunnel and other neighborhoods through the historic Brooklyn Bridge and Manhattan Bridge. There was convenient bus service and the subway ran on schedule most of the time.
Best of all there was a wide range of residential options, especially in neighborhoods such as Park Slope. Manhattan was close for commuting to work or going to a Broadway show. Brooklyn has excellent restaurants dotting the area as well as the rising popularity of the Barclays Center for Sports and expositions.
One of the major downsides to almost any Brooklyn neighborhood is and always will be, parking. Morning and evening traffic flows at a snail's pace as well. This is especially true in the streets in the vicinity of Barclay Center during a basketball game or most any other event. Should the Nets ever make it to the playoffs, traffic would become a nightmare. Picture Hoboken in summer when the town is so crowded that the police shut off all ingress except to residents.
Obviously that would be an impossibility in Brooklyn. Picture the bridge if there is an accident on the span. Morning and evening rush hour traffic would back up to the Marine Bridge. But those possibilities seem not to deter the young professionals moving in.
Ancillary to the residential population explosion is the arrival of a flock of new commercial enterprises. That includes not only street level commerce, but offices and corporations as well.
Commercial mogul Kushner Companies joined with RFR Realty to purchase the former Watchtower complex for close to $400 million. The site is under construction and is expected to contain some 360,000 square feet of office space. Dubbed "Dumbo Heights," the complex will rent for about $60 per square foot.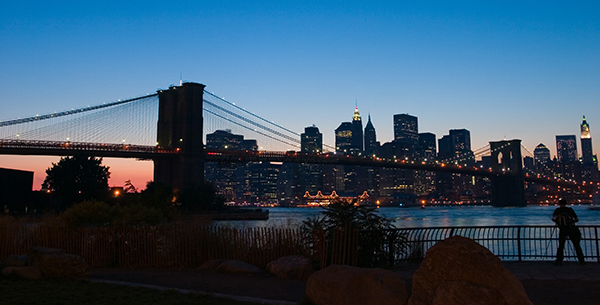 Another commercial project is slated to open in the fall with 20,000 square feet more than Dumbo Heights and will skyrocket costs with an asking price of more than $80 per square foot.
And yet another project in the former Brooklyn Navy Yard (good and bad memories for so many men) currently has four million square feet and plans are in the works for an additional two million square feet more within two years.
Tech companies as well as advertising firms are eagerly looking for space in Brooklyn and will add to the borough's luster and attractiveness to business. It's a truism that business migrates to where other business has successfully located.
The question then would be: Is Brooklyn becoming too expensive to continue as a residential and business Mecca?