Time To Explore Your Back Yard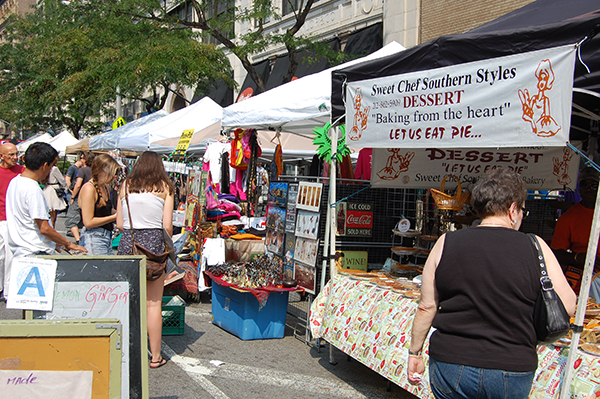 By NYC & Co. Saff
NYC & Company has announced the next phase of See Your City to motivate New Yorkers to explore the diverse neighborhoods and boroughs of their city. The second phase of the campaign, sponsored by American Express, highlights 10 new neighborhoods throughout the five boroughs and features expanded social integration to showcase the City as a must-see destination for New Yorkers. The campaign strategy is inspired by the U.S. Travel Association's Project: Time Off, an initiative aimed to change mind-sets, shift American culture and motivate Americans to use more of their paid time off (projecttimeoff.com). For more information on the campaign and neighborhoods, visit nycgo.com/seeyourcity
"We are thrilled to bring back the popular See Your City campaign, highlighting ten more neighborhoods throughout the five boroughs and further inspiring New Yorkers to take advantage of living in a world-class city," said Fred Dixon, president and CEO of NYC & Company. "New York City is a must-visit destination, and we want New Yorkers to take a day to explore the wonders in their own backyards."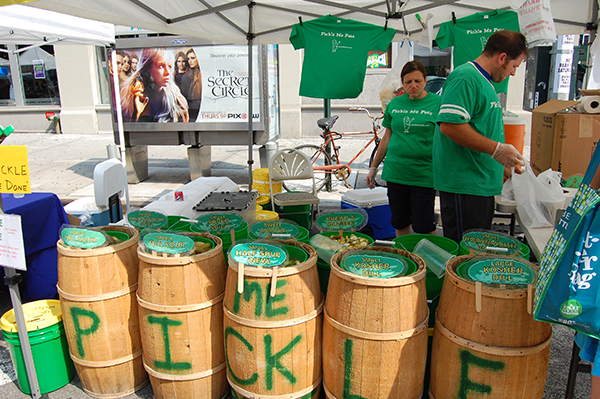 See Your City spotlights 10 neighborhoods in the five boroughs — Atlantic Avenue (Brooklyn), Bay Ridge (Brooklyn), Corona (Queens), Lower Manhattan (Manhattan), Randall Manor (Staten Island), Richmond Town (Staten Island), Riverdale (the Bronx), Rockaway Beach (Queens), South Bronx (the Bronx) and Washington Heights (Manhattan) — wand includes five highlights, new for this iteration, in each of the neighborhoods to make it easy and fun for New Yorkers to explore.
As part of See Your City, offers for American Express Card Members are available for extra motivation to explore the neighborhoods of NYC with couponless savings from Amex Offers. Eligible American Express Card Members can learn more about the great offers throughout the City and enroll at amexoffers.com/seeyourcity
Already underway, 45 social media ambassadors—ranging from cultural institutions to local neighborhood influencers to NYC Instagrammers and more—with a combined reach of nearly eight million followers will help promote the program by sharing images on Instagram, Twitter and Facebook with the official hashtag #seeyourcity. New this year, NYC & Company is hosting "InstaMeets" with the social media ambassadors at six locations throughout the five boroughs to showcase a selection of must-see NYC attractions.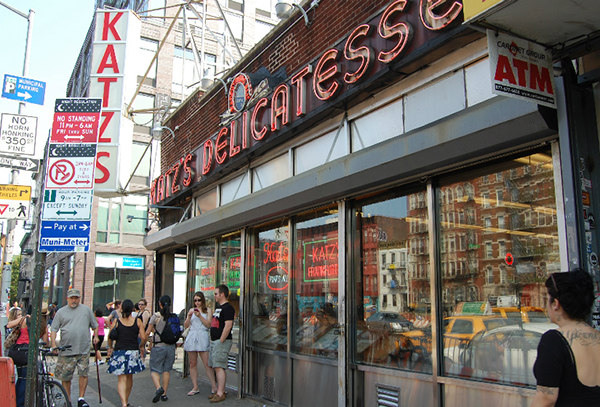 During the InstaMeets, the ambassadors are granted special access to the designated locations and will upload images to Instagram, publicizing the attractiveness of exploring hidden gems in NYC's neighborhoods. Additionally, NYC & Company invites everyone to share their must-see pics in New York City's five boroughs on social media with the campaign hashtag #seeyourcity
The campaign will be promoted through approximately 200 bus shelters and 100 street pole banners across the five boroughs; frequent posts on NYC & Company's Facebook (facebook.com/nycgo), Instagram (instagram.com/nycgo) and Twitter (twitter.com/nycgo and twitter.com/nycgo_press) accounts; commercials running in NYC taxicabs; digital and print media targeting New York City residents; and through American Express digital channels.
Launched on October 15, 2014, the first phase of the See Your City campaign featured 10 neighborhoods in the five boroughs including: Arthur Avenue (the Bronx), Carroll Gardens (Brooklyn), DUMBO (Brooklyn), the Staten Island Greenbelt, Harlem (Manhattan), Hell's Kitchen (Manhattan), Jackson Heights (Queens), Long Island City (Queens), St. George (Staten Island) and Van Cortlandt Park (the Bronx).
About NYC & Company: NYC & Company is the official marketing, tourism and partnership organization for the City of New York, dedicated to maximizing travel and tourism opportunities throughout the five boroughs, building economic prosperity and spreading the positive image of New York City worldwide.
For more information, visit nycgo.com