Discover Adventure in Riviera Maya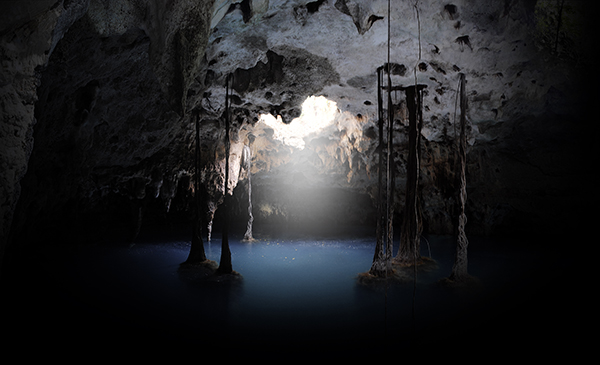 By Mira Temkin
Located on the Caribbean coast of Mexico's Yucatan Peninsula lies the exquisite pure sand beaches of beautiful Riviera Maya. Once home to small fishing villages, Riviera Maya has now become a tourist Mecca with high-end luxury resorts, fine dining, nightlife, spa retreats, shopping and golf. As a top ecotourism destination, it offers many eco-theme parks offering a taste of natural adventure in family-friendly environments.
Along Riviera Maya is Playa del Carmen, one of the top dive destinations in the world, thanks to vibrant sea life and dazzling underwater caverns. This part of Mexico is also rich in history, culture and tradition with ancient Mayan ruins at Tulum and El Rey. We explored an archaeological site on the Coba Mayan Encounter with Alltournatives and climbed the amazing Nohoch Muul pyramid, the tallest in the Yucatan Peninsula.
We went up as far as we could, and were rewarded with stunning views of the jungle. A secluded Maya village provided lunch and we trekked through the jungle learning about the unique Maya environment. It was a fascinating day. A few hours inland, the Mayan ruins at Chichen Itza are among the best restored of the Yucatán Maya archaeological sites. Hire a guide or go with a group tour to get the most out of these historical sites.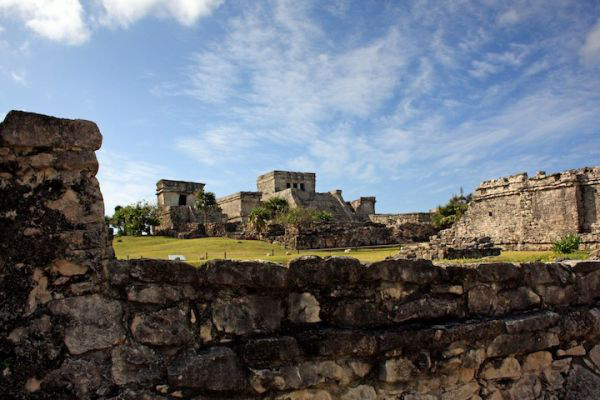 Explore the X-Caret eco parks Xcaret Experiencias operates seven glorious, family-oriented attractions in Riviera Maya and Cancun. The granddaddy of them all is X-Caret, a majestic archaeological park where you can swim with the dolphins, float through underground rivers and take a musical journey through Mexico. One of their most amazing adventures is an underwater walk wearing a breathable helmet. On the Sea Trek Stingrays Encounter, you'll discover living wonders as you gracefully bounce on the sea floor. Xel-Ha is the natural wonder of Mexico, an idyllic place where you can snorkel among multi-colored fish in the world's largest natural aquarium. Xplor is an underground world for the whole family where you can drive an amphibious vehicle along jungle trails. Xoximilco welcomes visitors with traditional music and food, offering an authentic Mexican fiesta along the most beautiful canals of Cancun.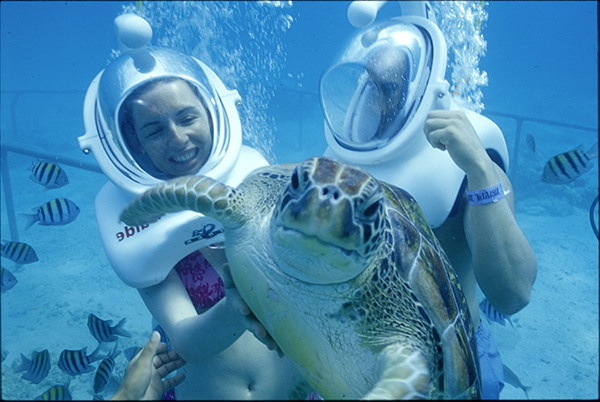 We spent a full day at their newest park, Xeonotes Oasis Maya. The Mayans believed the cenotes were the entrance to the underworld and the waters were considered sacred. Fire, water, earth and wind cenotes beckoned in this protected, preserved park. Snorkeling in the clear waters with the sun sparkling through brought to life a glorious underwater world. We enjoyed swimming in the peaceful, serene pools, kayaking and floating in an inner tube, which was the ultimate relaxation. For the more adventurous, there were ziplining and rappelling, but the beauty of this excursion is that you can do as much or little as you want... and still appreciate the cenotes' quiet beauty and tranquility.
For more information: www.xenotes.com Buy your tickets online for extra savings: www.en.xcaretexperiencias.com All-Inclusive resorts offer great value
If you like to party hearty, all-inclusive resorts are a bargain. If you don't, you're better off at a hotel or condo. In Riviera Maya, there are more than 100 all-inclusive resorts, which offer delicious cuisine, refreshing drinks, non-stop activities and entertainment, without having to keep track of the bill. Most all-inclusives offer theme-restaurants like a steak-house, Italian and Japanese dining, so there's dining flexibility, too. Because there are so many all-inclusive resorts here, there are bargains a plenty. Check out your favorite travel sites for the best deals.
Playa del Carmen – Authentic and casual What I liked best about this coastal resort town was its size. Playa del Carmen's intimate charm made you feel like a local, but still offered lots of fun-in-sun activity. The attitude is definitely more laid back with smaller boutique accommodations as well as a pedestrian-friendly town. Go for a dive and snorkel. Or, hop a ferry from the beach to Cozumel and soak up the sun on their divine beaches. The main tourist area for shopping, dining and entertainment is called Fifth Avenue. At this bustling pedestrian walkway, you can shop for traditional Mexican handicrafts, leather goods and T-shirts. I discovered Caribbean Puzzles, which makes colorful, handmade puzzles out of recycled wood. I kept going back for more.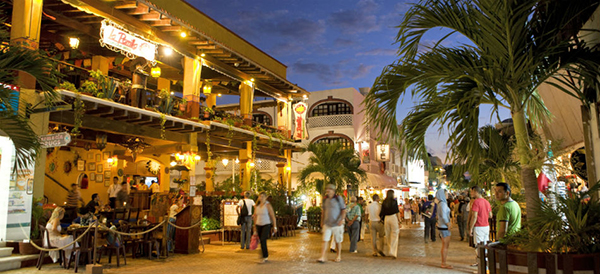 Nightlife sizzles Yes, this is still Mexico so you can expect lots of movin' and shakin' when the sun goes down. King of the hot spots is Coco Bongo with its spectacular show/disco/nightclub and the best music, ambiance and entertainment in town. You'll see flying acrobats, dancers, Spiderman and musical acts from The Beatles, Beyonce, Phantom of the Opera and more. It's honestly like nothing you've ever seen before. Try Blue Parrot with its spectacular nightly fire show at 11 pm and plenty of dancing on the beach.
Truly, Riviera Maya has it all... a beautiful beach, a chance to share the beauty of nature with your children and family and an ideal destination for couples.
For more information: www.Rivieramaya.com www.visitmexico.com/en/mayan-riviera