On the Big Screen
By Pat Collins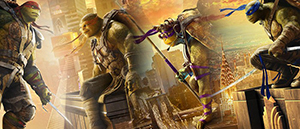 TEENAGE NINJA MUTANT TURTLES 2: OUT OF THE SHADOWS
RATED PG 13
The heroes on the half shell take on their old adversary Shredder and vigilante Casey Jones (The Arrow's Stephen Amell) in a sequel that also stars Megan Fox, Will Arnett and Tyler Perry as the mad scientist Dr. Stockman. Donatello, Michelangelo, Leonardo and Raphael are not only movie stars they are also New York City's official family ambassadors for 2016. No word on whether the fab four sewer dwellers will visit the Metropolitan Museum of Art to view the work of the Renaissance artists for whom they are named. The 2014 TMNT film grossed $ 493,333,584 at the global box office. That buys a lot of pizza.
---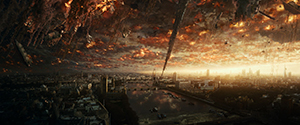 INDEPENDENCE DAY: RESURGENCE
RATING PENDING
"We always knew they would come back".

Twenty years after Earth was invaded and major cities were destroyed the aliens return in a humongous mother ship in director Roland Emmerich's sequel to his 1996 blockbuster. In the years following the original attack the UN created an early warning system - the Earth Space Defense Program. There is nothing like the threat of global extinction to unite the disparate and quarreling nations of the world.
Mr. Emmerich's strength is not political commentary but he does know how to spectacularly blow up the major cities of the world. Returning cast members Jeff Goldblum, Bill Pullman and Judd Hirsch are joined by Liam Hemsworth and Jessie Usher.
---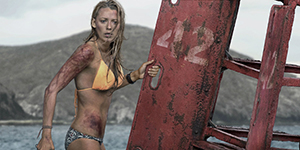 THE SHALLOWS
NOT RATED
Summer begins June 20 which means a shark attack movie will open soon at a theater near you.

This year it's "The Shallows" debuting June 29 and starring Blake Lively as Nancy, a grief stricken young woman who after her mother's death , travels solo to a remote South Pacific island unaware the surrounding waters are a buffet for sharks. Paradise this is not with Nancy going one on one with a (CG) great white. Blake sustained more than few bloody bumps and bruises and needless to say her bikini is no longer wearable.
---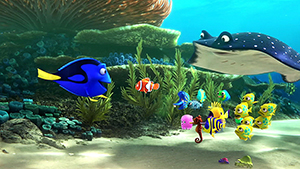 FINDING DORY
RATED PG
Everyone's favorite forgetful fish Dory (Ellen DeGeneres) searches for her family in the sequel to the 2003 blockbuster: "Finding Nemo". Why did it take those Pixar wizards 13 years to reunite the sea dwelling stars of their movie which took in more than $900,000,000 at the global box office? According to Dory's director who was interviewed by Entertainment Weekly, "there was zero discussion of a sequel."
The starry voice cast includes Ed O'Neill, (a cranky octopus), Idris Elba as Fluke the sea lion, plus Diane Keaton and Eugene Levy as Dory's parents. Newcomer Hayden Rolence is the new voice of Nemo.
---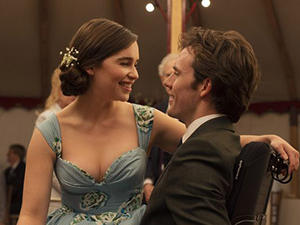 ME BEFORE YOU
RATED PG 13
Me Before You ranks high on the "wannasee "list of readers who made Jojo Moyes' 3 handkerchief novel a best seller. Emilia Clarke, best known for her role as the evil Daenerys Targaryen on "Game of Thrones", plays Emilia, a young, inexperienced caregiver who falls in love with her wealthy, handsome wheelchair bound patient. Will Traynor (Sam Claflin) survived a motorcycle accident at age 35 but faces a bleak future confined to a wheelchair in his parents mansion. To buoy his spirits, Emilia suggests they throw caution to the wind  and plan a vacation in Mauritas  where the rest of the story plays out.
The film's producers are depending on the books female fans to turn "Me Before You" into a "Love Story" like hit at the box office.
---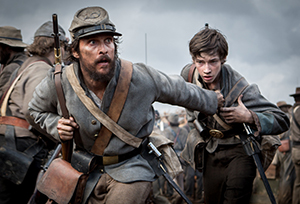 THE FREE STATE OF JONES
NOT RATED
Matthew McConaughey returns to Mississippi, the setting for his 1996 film "A Time To Kill", for the Civil War drama, "The Free State Of Jones". Newton Knight (McConaughey),a farmer and a fierce opponent of slavery leads a group of slaves and white farmers into battle in director Gary Ross' film which is based on a true story.
---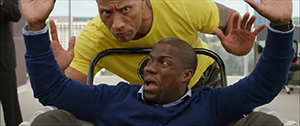 CENTRAL INTELLIGENCE
RATED PG 13
Bob Stone (Dwayne Johnson) a dork in high school and Calvin (Kevin Hart). The popular cool kids in the class reconnect at their 20th high school reunion. Calvin, now a well-respected member of the community and family man, lives an uneventful suburban life. Bob is a CIA agent who needs Calvin, the only man he trusts with computer skills, to prevent an enemy from stealing the encryption codes to the US satellite program.  A number of vehicles and pricey real estate are demolished before the credits roll.
---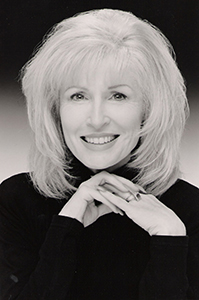 About Pat Collins
Pat Collins is a three-time Emmy award-winning film, theater and entertainment critic/reporter. Her outstanding media credits include WCBS-TV, Good Morning America and WWOR-TV. She is a contributor to CUNY-TV's Arts and The City program and the host of several Broadway specials including Kinky Boots On Broadway, Fiddler On The Roof: Back On Broadway, and The Road To The Tonys.