Game of Forks: Hamptons 2016
By Lillian Langevin
The Hamptons season beckons and as spring turns steadily warmer New Yorkers, like salmon, are ready to make the trip out to the Eastern end of Long Island's South Fork to one of the exclusive and tony villages such as Southampton, Bridgehampton, East Hampton, Westhampton Beach, Sag Harbor or Montauk to enjoy urban life and socializing in a so chic less urban setting.
As you prepare for new adventures in the Hamptons this summer here is a selection of places to go for a blend of classics along with the newcomers to the scene this year.
---
THE CLASSICS
---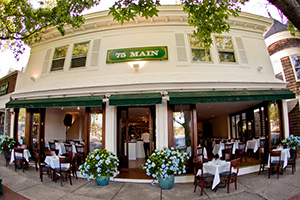 Brunch at 75 Main, Southampton
Rising restaurateur Zach Erdem has gained considerable attention within the hospitality industry after transforming Hamptons summer dining staple 75 Main into a year-round hotspot under his stewardship. The dynamic 32-year-old reinvented his Southampton eatery, combining the classic style of the Hamptons with the enticing elements of New York City nightlife.
75 Main
75 Main Street
Southampton, NY 11968
(631) 283-7575
www.75main.com
---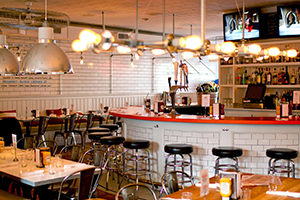 Lunch at LT Burger, Sag Harbor
21 year old Thomas Bogia raised in Stonybrook and who previously worked at Zin Burger and at the Hyatt Regency has been appointed Chef de Cuisine at Laurent Tourondel's LT Burger in Sag Harbor. New this season to LTB is a $15 Kid's Box which includes choice of burger, hot dog, fries, one side, fruit and a Pez dispenser plus breakfast is back! Look out also for new boozy milkshakes and toast Chef Bogia who recently got engaged to his high school sweetheart.
LT Burger
62 Main Street
Sag Harbor, NY 11963
www.ltburger.com
---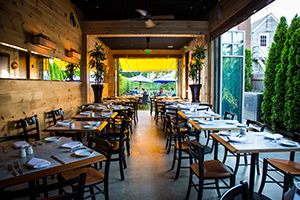 Dinner at Sotto Sopra, Amagansett
Under the direction of Managing Partner Rose Evangelista, Sotto Sopra has quickly become one of the most sought-after restaurants on the East End, known for its frequent celebrity guests, relaxing atmosphere, exceptional service, and fresh, flavorful fare.
Sotto Sopra
231 Main Street
Amagansett, NY
(631) 267-3695
www.restaurantsottosopra.com
---
THE NEWCOMERS
---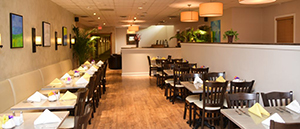 Breakfast at Clyde's, Southampton Inn, Southampton
Southampton Inn will continue to serve Dan's Paper's "Best of the Best" daily breakfast at new Clyde's restaurant, featuring a wholesome and healthy menu designed by Executive Chef Scott Adriani with all of the guest selected favorite foods from the past five seasons. Clyde's is open for breakfast, lunch and dinner, which can be enjoyed inside the renovated 68-seat dining room or outside in the Inn's courtyard. Clyde's Carry Out is also available for guests to bring to the pool patio, the beach, or on a bicycle excursion.
Clyde's
91 Hill Street
Southampton, NY 11968
(631) 283-6500
www.southamptoninn.com
---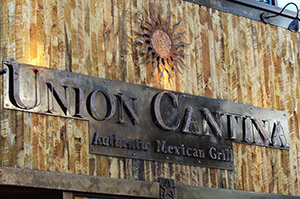 Modern Mexican at Union Cantina, Southampton
The owner of Southampton Social Club, Ian Duke and Scott Kampf are moving into the Southampton Publick House to open Union Cantina in early summer. This innovative eatery will feature a modern Mexican menu designed by Executive Chef Scott Kampf and will be open year round for lunch and dinner and will feature a bottomless brunch on Saturday and Sundays. A signature cocktail program will be offered, featuring Sangrias, punches and frozen drinks.
Union Cantina
40 Bowden Square
Southampton NY 11968
---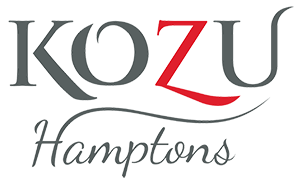 Japanese Fusion at Kozu, Southampton
Nammos Estiatorio is now being transformed into what will be the hottest reservation of the summer - Japanese Fusion restaurant Kozu from the owner of 75 Main, Zach Erdem, who is returning to his roots having once run Nello's Summertimes – its original occupant. The menu, designed by Head Chef John Keller, formerly of Nobu, features signature dishes such as the Kozu Jalapeño Yellowtail with Smoked Tomato Ponzu and invites diners to an intimate and elegant atmosphere, featuring dark wooden floors and white walls covered in colorful artwork by Jerome Lucani.
Kozu
136 Main Street
Southampton NY 11968
---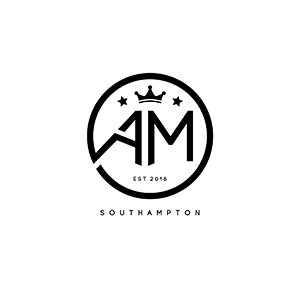 Dance the night away, AM Southampton, Southampton
After all that dining, dance the night away at Zach Erdem's other new venture of the season - AM Southampton nightclub. It is the previous Southampton nightclub 1Oak that has been completely remade into this new hotspot, featuring custom graffiti artwork on the walls, a lineup of world renowned DJs, and special pop up shows by the Box NYC on Sunday holidays throughout the season.
AM Southampton
125 Tuckahoe Lane
Southampton NY 11968
www.amsouthampton.com
---