Fantastic Voyage: Telemedicine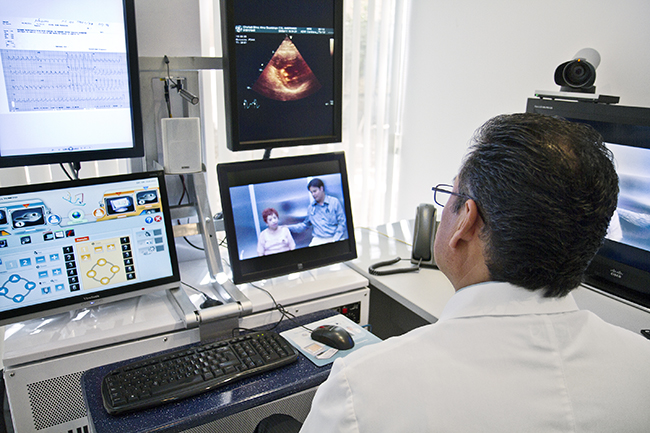 By Jessica Shepherd MD, MBA
What is the chance you may be traveling internationally for business or on a vacation and need some medical attention but not know where to go? Often these scenarios arise when we least expect it. There have been developments that can now help potentially answer all these questions. This is the era of "smartcare" and "ubiquitous health" which allows patients to access health care and providers at the touch of a button. The United States has costs of health care that exceeds that of other high-income countries and also spends more public dollars on health care than all but two of the other countries. Fortunately there is a new way to respond to these challenges that can meet the needs of people on the move or with limited access to health care resources.
Telehealth or telemedicine is so popular that its utilization will rise from less than 350,000 in 2013 by twenty times to roughly seven million in 2018, according to a report published by IHS Technology. Telemedicine allows you to bring more convenience and comfort to your lifestyle and can connect you virtually to a health provider when your circumstances do not allow you to go to a facility for your care.
What is telemedicine?
Telemedicine is not "face time" and "Skype" since those aren't secure and your information can be hacked. Telemedicine is any electronic communication between a physician and patient and can be used legally to diagnose and treat up to 8% of medical problems typically seen in the Doctors office. Phone calls, emails, and secure text messages are all compliant ways to connect with your physician. Video conferring is the BEST way to connect with your doctor for the most accurate diagnosis since the physician can assess a lot more by "seeing" you as a patient.
For New Yorkers, telemedicine allows physicians and patients to connect with each other via real-time applications that allow them to conduct a remote appointment, or 'virtual visit.' In a city that never sleeps, spending hours in a doctors office is like wasting a lifetime. Telemedicine is the perfect accessory for city dwellers to ensure they never have to miss a beat.
Five things to look for when choosing a company:
1. Who are the doctors? Many companies allow you to choose who you connect with. Many of the doctors have ratings and reviews from other patients. Where are the doctors? Some providers may function from a different state however they should always let you know where they are licensed.
2. Is this company trustworthy? A trustworthy company will never compromise your care by using doctors outside of their specialty to treat you.
3. How much time do they spend with you? Although the convenience of a virtual visit is great, also make sure that a company gives you the time you need and will not diagnose you in 2-3 minutes.
4. Telemedicine companies are not medication dispensaries. A good doctor will never prescribe medications just because you ask for it and the same applies to telemedicine providers.
Who it works well for...

busy professionals
working parents
frequent travelers
teens
patients who need access to specialists
that may not be in their immediate area
With this fascinating approach, telemedicine creates a way for you to:
• Monitor chronic illnesses by having the convenience of being monitored at home rather than weekly visits to clinics and office.
• Get access to a provider when traveling or unable to get to an office while eliminating the need to sit in a clinics waiting room.
• For older patients and family members who need consistent care, its particularly beneficial for those who are home-bound or need assistance when being transported.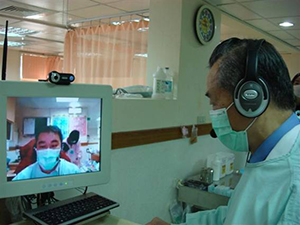 A 'teledoc' will communicate with patients via phone or video chat rather than face-to-face and is done over a secure medium that delivers high-quality video and audio.
Why make visits keep you from your work and daily activities when you can get reputable medical advice and connect with each other via real-time applications through a remote appointment, or 'virtual visit.' Various physical exams and psychiatric assessments can be carried out without patients ever needing to leave their homes or place of work.
Telemedicine will never replace the need for physical interaction between patients and physicians, however it can greatly reduce it.
It can deliver the right care at the right time and actually encourage you to become more compliant with medications, visits and also reduce the time which you wait to contact a physician.
All the benefits of telemedicine may not be for everyone, but like any good business, we like options. So as the increase of virtual healthcare delivery is seen over the US, give it a chance and remember your options when that unexpected need for medical attention arises.