July Broadway Reviews with Pat Collins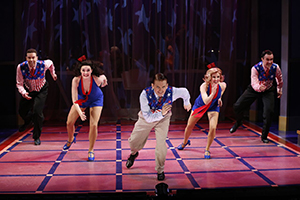 CAGNEY
WESTSIDE THEATER
From the first scene on the Warner Studios lot in 1930 to the show's finale -a rousing rendition of Yankee Doodle Dandy - Cagney is a sublimely entertaining musical that celebrates his more than 50 years in show business from vaudeville tap dancer to Hollywood star and venerated legend.
The show focuses on Mr. Cagney's film career beginning with Public Enemy (1931), his long and contentious relationship with studio boss Jack Warner and his long and cherished friendship with Bob Hope with whom he entertained our troops during World War II.
Robert Creighton who co-wrote the score's original songs with Christopher McGovern, is completely captivating -and seemingly tireless in the title role. Jeremy Benton excels as the low key Mr. Hope who steadfastly supported Cagney's early advocacy of civil rights legislation and stood by his side when HUAC (The House Un- American Activities Committee) interrogated Cagney and other stars who were wrongly suspected of being Communist sympathizers.
The musical serves as a reminder of Cagney's unique versatility. Can you imagine any of the current generation of tough guys -for example Jason Statham or Vin Diesel - in tap shoes? Mr. Cagney of course was more than "the tough guy in tap shoes". Kudos to "Cagney's cast and creative team for presenting a more complete portrait of the man and the entertainer. Cagney's first rate behind the scenes team includes director Bill Castello and choreographer Joshua Bergasse. Celebrate Mr. Cagney's birthday- July 17 or July Fourth -or any occasion at the Westside Theater.
---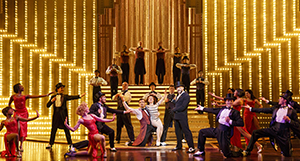 CIRQUE DU SOLEIL: PARAMOUR
LYRIC THEATER
The aerialists suspended high above the Lyric's stage are a wonder to behold but the musical beneath them lands with a thud. Paramour which was conceived by Cirque du Soleil's creative director Jean - Francois Bouchard, combines the artistry the troupe is famous for with a new and dreadful original musical set in Hollywood's so called golden age. The hybrid is the first and hopefully the last for the internationally renowned, Montreal based company. An all too familiar plot revolves around a tyrannical director, the pretty young singer he's in love with and her songwriter/boyfriend. No tinsel town cliche goes unspoken and every song vanishes instantly from one's memory. Paramour however is redeemed by its extraordinary airborne cast. Twin aerialists Andrew and Kevin Atherton dazzle in a series of death defying moves hanging onto a leather strap. One slip and they would plummet 24 feet to a hard surface below. The piece de resistance is the finale's thrilling chase scene set atop a New York hotel at night. The pursued and the pursuers leap and bounce from one location to another using an enormous trampoline. Choreographer and acrobatic designer Shana Carroll is the wizard behind this show stopper. Audience members in need of a stiff drink- and trust me, they will need one to endure the score- are allowed to take liquid refreshment to their seats. Paramour reportedly cost $25 million to produce. The creators are hopeful their show will  perform significantly better at the box office than the ill-fated high flying: "Spiderman" -the U2/Bono flop that was performed in the same theater -then known as the Foxwoods- 6 years ago.
---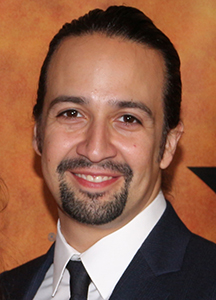 LIN MANUEL-MIRANDA EXITS HAMILTON
The Tony, Grammy and Pulitzer Prize winner who wrote Hamilton's book, music and lyrics, will depart his phenomenally successful musical July 9. Mr. Miranda will not be idle for long. He costars with Emily Blunt in the "Mary Poppins" sequel and is writing the score to 'Moona', an upcoming Disney movie. An adaptation of his 2008 Tony winning musical "In The Heights" is in the works. He won the best actor in a musical Tony for his performance as the show's young bodega owner in Washington Heights.
---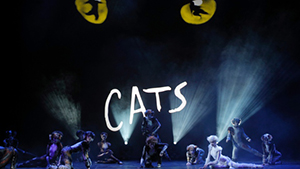 ANDREW LLOYD WEBBER IS BACK IN TOWN
When the revival of CATS opens at The Neil Simon Theater July 14. Mr. Webber will have three shows running simultaneously on Broadway. The other two are, School Of Rock, the hugely successful Tony nominated musical based on the 2003 movie and The Phantom of the Opera which opened 30 years ago. The original Broadway production of CATS ran for 18 years. The show, based on T. S. Eliot's book of Practical Cats, has been seen by an estimated 73 million people worldwide.
---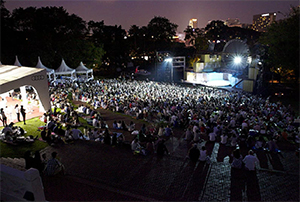 SHAKESPEARE IN THE PARK
DELACORTE THEATER
CENTRAL PARK
Director Daniel Sullivan's production of Troilus and Cressida runs from July 19 to August 14, 2016. Admission is free. Tickets are distributed at the Delacorte the day of performance and are limited to two per person. During intermission lift a glass to the late Joe Papp who opened the amphitheater in 1962. Lift another glass to the Bard himself who died 400 years ago this year. To reach the theater from the West side enter at 81st street and Central Park West. Eastsiders should enter at 79th and Fifth Avenue. For information on the virtual ticketing lottery go to www.pubictheater.org.
---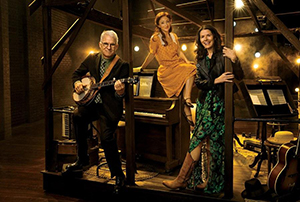 STEVE AND EDIE'S BROADWAY SCORE
Bright Star's original cast album with 23 songs composed by Steve Martin and Edie Brickell is available on line and in stores. The bluegrass score to their musical which was Tony nominated can be heard live at The Cort Theater on West 48 street 8 times a week. Mr. Martin and Ms. Brickell won a Grammy award for the show's most memorable song "Love Has Come For You".
---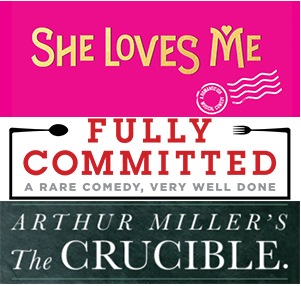 LAST CALL FOR THREE MUST SEE SHOWS
The popular Tony nominated revival of She Loves Me starring Laura Benanti, Zachary Levi and Jane Krakowski ends its run at Studio 54 on July10 Jesse Tyler Ferguson, the lovable star of the one man comedy Fully Committed, gives his last performance July 11. The cast of  "Arthur Miller's The Crucible" which includes Sophie Okonedo, Saorise Ronan and Ben Whishaw, takes his final bows at the  Walter Kerr theater July 17.