Picks of New Home Entertainment Releases
By Pat Collins
---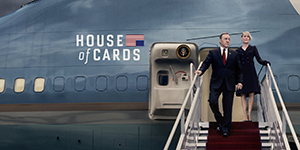 HOUSE OF CARDS
SEASON 4
Rejoice all you political junkies in need of a fictional respite from the seemingly endless prelude to the 2016 November Presidential election. The fourth season of Netflix's addictive hit focuses of President Frank Underwood (Kevin Spacey) facing an unexpected primary challenge as he seeks a second term. His equally despicable and conniving wife Claire (Robin Wright) regards her husband as potentially detrimental to her own naked ambitions. Ellen Burstyn joined the cast in season 4 as Claire's emotionally distant mother. Neve Campbell came on board as a political consultant and Cicely Tyson splendidly contributed as a long serving member of Congress from the great state of Texas.
---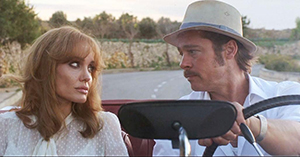 BY THE SEA
RATED R
Angelina Jolie and Brad Pitt reunite for the first time on screen since Mr. and Mrs. Smith, their 2005 married assassins' movie which triggered off screen events leading to a real life relationship. Ms. Jolie wrote and directed this expensive vanity project. By The Sea cost $10 million to make and grossed a mere $3.3 million at the box office. The film is set on the coast of Malta in the 1970's. An American couple with marital problems check into a deluxe hotel overlooking the Mediterranean. He's a novelist with writer's block. She's a dancer. He hangs out in the hotel bar. She takes long solo walks on the beach. The routine changes with the arrival of young newlyweds who occupy the suite next to theirs.
The unhappily married Vanessa and Roland watch their sexually active neighbors by peering through a hole in the wall that separates their two suites. Apparently a pricey accommodation does not guarantee privacy. Movie goers and the media are more interested in the Jolie-Pitt real life relationship than the one in By The Sea.
---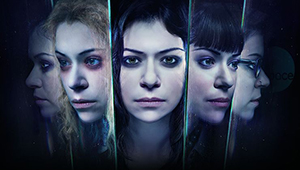 ORPHAN BLACK
SEASON 4
One way to prepare for season 5 of BBC America's hit series is to binge watch the previous season and Tatiana Maslany's Golden Globe nominated performance - or more accurately - performances.
Ms. Maslany plays seven distinctly different cloned characters. They include a Canadian soccer mom, a police detective and a Ukrainian assassin. The shows villains-the Neolutionists believe human evolution is best served by genetic technology.
---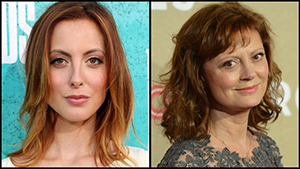 MOTHERS AND DAUGHTERS
RATED PG 13
Mothers and Daughters - which is not to be confused with "Mother's Day" - but easily could be given its large cast of female stars and its superficial examination of the relationship between parent and grown up child. Susan Sarandon's character is estranged from her daughter - played by Ms. Sarandon's real life daughter Eva Amurri.  Nina (Sharon Stone) constantly bickers with offspring and Christina Ricci is shocked to learn that her older "sister" is her mother. The plots and subplots resemble those of daytime soap operas in another era.
---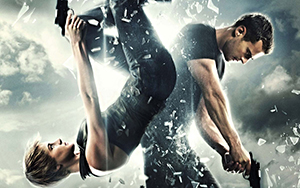 DIVERGENT - ALLEGIANT
PART 1
Rated PG 13
The first half of the sci-fi adventures' two part finale stars Shailene Woodley as the courageous Tris Prior – the creation of Divergent author Veronica Roth. The action scenes are unimpressive. The plot has too many gaps and too few genuinely thrilling surprises. Overall the series pales in comparison to the far more compelling Hunger Games franchise. Ms. Woodley despite her excellent performances in The Fault In Our Stars and The Descendants currently lacks the charisma to play a big screen action heroine. The very good grownups in the cast are Naomi Watts, Octavia Spencer and Jeff Daniels.
---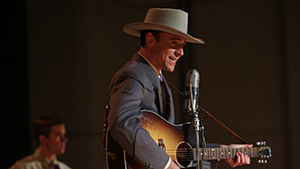 I SAW THE LIGHT
RATED R
Hank Williams' influence on country music, his short career (he died at 29) and a turbulent personal life are examined in "I Saw The Light".  Tom Hiddleston who is best known for his role as Loki in "The Avengers" and front runnner to succeed Daniel Craig in the role fo James Bond, refused to lip synch and instead learned to sing  Williams' chart topping hits including "Your Cheatin' Heart" and "Hey Good Looking'".
Williams, who cheated on his wife, drank to excess and was addicted to morphine and pain killers was nonetheless a legend. The film however unfavorably compares to the far superior "Walk The Line", the Johnny Cash biopic, which starred Joaquin Phoenix and Reese Witherspoon.
---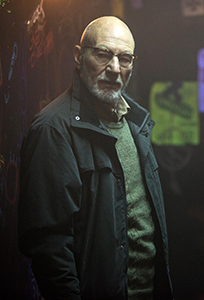 The Green Room
RATED R
A struggling punk band unwisely accepts a gig at an Oregon road house, finds a dead body in the grungy green room, and spends the rest of the movie trying to survive a gang of murderous neo Nazi white supremacists. One of the latter is played by Patrick Stewart whose early training with the Royal Shakespeare Company may not have prepared him for this, horrifyingly violent R rated bloodbath.