V is for Vegetarian: A Sample of the Best NYC Vegetarian Hotspots
By Jitendra Bhojwani
With vegetarianism on the rise, even celebrities are getting increasingly vocal about it. But many people still believe that being vegetarian means stifling your natural cravings for tasty food. Irrespective of whether you favor or oppose this statement, you probably have a friend or two (or a few) who is a confirmed vegetarian. While that may not affect your friendship a bit, it does pose a problem when you want to party outside.
However, there are several eateries in New York that serve such palatable vegetarian cuisine that your vegetarian friends will be salivating and omnivores will not be disappointed either!
So, here V-GO on a Veggie trip.
---
The Queens Kickshaw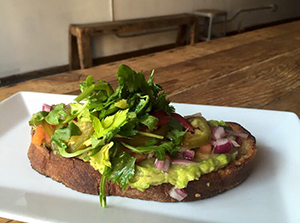 The restaurant is a humble yet honest endeavor of a local couple. It has "youthful charm" as many of its clients include young students and artists. Great artwork is on display and every Friday night they have music performances. Its ambiance has a quaint, bright feeling that can lift up the spirits instantly.
Now let's talk business. Curried Pumpkin seeds, a signature snack offered by the eatery has tangy, strong flavors simply popping on your taste buds thus increasing the cravings. For the main course, roasted vegetables would be great delight with their bright, accentuated flavors. If you do not mind going a bit heavy on your stomach, you can also grease your throat with Mac' n Cheese with cheddar, smoked mozzarella and roasted vegetables. The place is liked for its different varieties of grilled cheese with a quaint royal character that will perfectly quench your flavor desires. Although they have fantastically flavored Hibiscus Cheesecake with naughty strawberries you can also go for Chocolate Pudding that uses Madagascar chocolate and has a quaint rustic-marries-royal flavor.
Best things are reserved till the last moment: beer and cider. Here beer and cider is an elaborated affair. Your first sip might be hurried but soon you will slow down to allow yourself to experience the authenticity of flavor and aroma of beer/cider before subtly swallowing the sip. A few things are matchless in New York: Queen Kickshaw's cheese variety and drinking experience are certainly among them.
The Queens Kickshaw
40-17 Broadway
Astoria, NY
www.thequeenskickshaw.com
---
Taim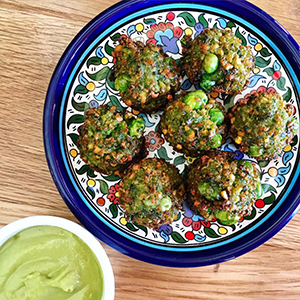 For some people Falafel is just an instant food: Grab a Roll in convenient wrapping and keep on munching as you move around. For them it is a quick to eat no-mess food. If you are not among them and for you, Falafel means an elaborate affair then head direct to Taim.
Choose from a great variety of falafels, sauces and chutneys. Combine them with different kinds of salads, especially carrots and red beet and your day is done. Expect some heavy service to the stomach, so do not arrive at Taim without an appetite. For the best experience go for lunch on an empty stomach and you will relish the best experience.
TAÏM West Village
222 Waverly Place
New York 10014
www.taimfalafel.com
---
Thelewala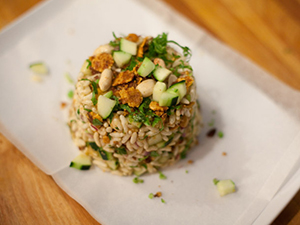 In India, Thele wala means street vendors selling food on cart. General street food vendors in India are recognized by two characteristics: Taste is excellent, hygiene is almost absent. But this Thelewala is different.
With a keen focus on hygiene and still using the specific recipes to retain traditional flavors, Thelewala is your best bet. For the closest experience of royal Indian cuisine, try the Nizami roll. It is a kind of flaky bread that is stuffed with exquisite filling. Among vegetarian the Aloo Paneer Roll is very famous: the potatoes combined with Cottage cheese have an essential royal taste while the addition of cumin tickles your tongue with tangy bursts of flavor.
Thelewala
112 Macdougal Street
New York, NY 10012
www.thelewalany.com
---
Bunna Cafe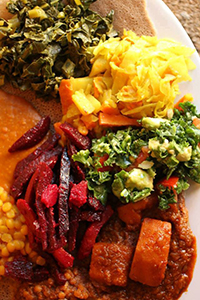 If you like a vegan cuisine with a strong rural character harmoniously blended with modern flavors then Bunna Cafe is the best place to visit. A wide array of Ethiopian cuisine is available here that is carefully modernized to prep up the subtle flavors without disturbing the rustic character. Lunch is an elaborate affair with curries containing lentils, chickpeas and loads of vegetables. Names like Misir wot, Kediia Selata, Yatakat Alicha and Yater Kik Alicha are not just palatable words but the cuisine too is equally delicious. A typical meal contains five dishes. If you want to explore the cuisine further why not try the Bunna Cafe feast that includes seven courses?
Injera, the sourdough flatbread is so tasty you might even relish it without a curry. Need some more encouragement, go for Daata the Ethiopian hot sauce that will pop the flavor of just about any food. Do not leave the seat without having exquisite Baklawa, the ultimate dessert. Ethiopia is famous about its coffee ceremony. Here you will get a direct experience of the same as the coffee ceremony is the whole day long affair.
Bunna Cafe
1084 Flushing Ave
Brooklyn, NY 11237
www.bunnaethiopia.net