CrossFit Strengthens Bodies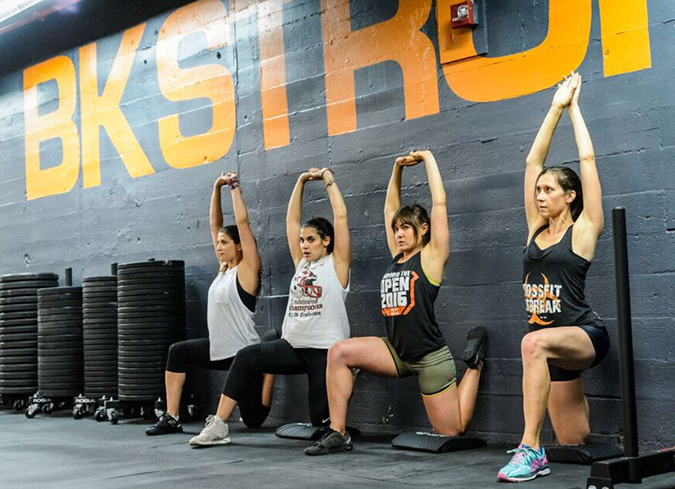 By Dr. Jessica Shepherd
What do you do when your workout routine gets a little mundane? You change it up! Good for you there is CrossFit, which is a fitness regimen designed to improve fitness and health.
It focuses on physical activity that constantly varies functional movements which are performed at relatively high intensity. The reason it has caught so much attention is that it features the best aspects of gymnastics, weightlifting, running, rowing and more.
Now CrossFit is coming to Brooklyn baby! The newest location is in Williamsburg at 415 Wythe Ave and will highlight a new feature of community and fun. Brooklyn residents have been drawn to the location because of it's community feel starting with a "wine tasting" event/mingle that is open to members and non members. In addition to hosting bootcamps on the weekend, they also want to show their dedication to women by having women coaches.
As one of their coaches Laura Siegle stated, "CrossFit has become the healthiest addiction possible for me! The fact that it's constantly varied means workouts are never boring, and working out in general is never monotonous. Prior to starting CrossFit, I was doing a lot of long distance running; I got tired of the same workouts, and my body wasn't getting any stronger. My CrossFit workouts are shorter, and the results have been insane. I've never experienced such incredible gains from any other workout routine, despite having been a competitive athlete my whole life. My body feels stronger, looks stronger, and is far more fit than ever before. I love that we track data for each workout, so that I can easily see just how much more I'm lifting, or just how much my cardio endurance has improved. This means the competitive element is still there, which I crave, and which helps me push myself--normally I'm competing with myself to achieve new personal bests, but there's also a fun element of friendly competition amongst other athletes at my gym.
As if the incredible physical results I've seen weren't enough, the communal aspect of CrossFit has also fostered an incredible group of friends and sense of community at my gym. This means working out often doubles as hanging out with my friends; it suddenly became a lot less solitary, and instead exceptionally motivating, supportive, and just plain fun.
So drop by the new location in Williamsburg or their other two locations to get a feel for the variety in fitness training and meet the highly trained coaches who will get you to a new level of wellness.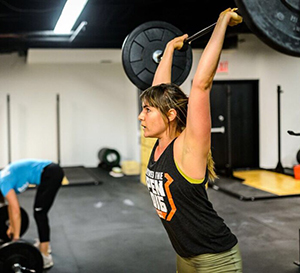 Locations:
Clinton Hill, Brooklyn
10 Grand Avenue
Brooklyn, NY 11205
East Williamsburg, Brooklyn
208 Frost Street
Brooklyn, NY 11211