Pat Collins' Picks of New Home Entertainment Releases
---
ANGRY BIRDS
RATED PG
Based on a Finnish video game Angry Birds was a surprise blockbuster grossing $337,542,301 at the global box office. Jason Sudeikis provided the voice of Red, an orphaned, socially awkward misfit forced to take the bird version of anger management classes taught by Matilda (Maya Rudolph). When a boat with green pigs on board docks at the island's marina they are welcomed by the flightless residents but Red fears the newly arrived pose a threat to the community. His fears are confirmed when the pigs steal bird eggs for food. The rescue effort involves huge slingshots, kitchen utensils and a wise Eagle (Peter Dinklage). Some commentators saw a connection between Angry Birds' plot and an election year debate on immigration. The kids who made it an international hit saw a funny movie.
---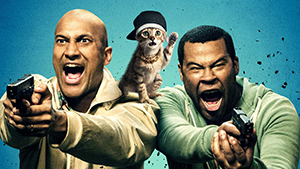 KEANU
RATED R
The popular Comedy Central funnymen and Peabody Award winners Jordan Peele and Keegan-Michael Key make their movie debuts in the comedy adventure Keanu. The titular kitten survives a drug operation gone wrong in a LA church and arrives at Rell's (Peeles's) front door in the suburbs. The adorable furry houseguest is missing after a burglary and Rell turns to Clarence (Key) his next door neighbor and family man for help. With Clarence's family conveniently out of town he is free to participate in a funny, fast moving adventure. The phrase - a cat has nine lives- is put to the test as Keanu-named for Keanu Reeves-survives a cat-napping ordered by a thug named Cheddar (Method Man). Also in the cast- Will Forte and Nia Long.
---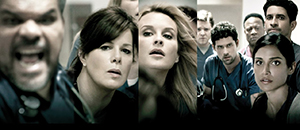 CODE BLACK
SEASON 1
Should you require urgent care in LA be grateful the ambulance driver rushes you to Cedars Sinai and not an emergency room resembling the one in Code Black.
Resident Director Dr. Leanne Rorish (the consistently fine actress Marcia Gay Harden) oversees an overworked staff of first year residents who refer to her as "daddy". The show's title refers to an alert signaling the lack of sufficient resources in the ER. The well-reviewed CBS show is not for viewers who faint at the sight of a paper cut.
---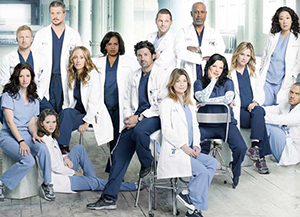 GREY'S ANATOMY
SEASON 12
The first season without Patrick Dempsey's Dr. Derek Shepherd, who was killed in a car crash the previous season, finds his widow Meredith Grey, played by the Ellen Pompeo, coping with- a new class of interns at Seattle's fictitious Grey Sloan Hospital. The enormous success of the long running series is rightly attributed to its multitasking creator Shonda Rhimes who also serves as the show's head writer and showrunner. Season 12 features the 250th episode "Guess Who's Coming To Dinner" as well as guest stars Rita Moreno and Casey Williams.
---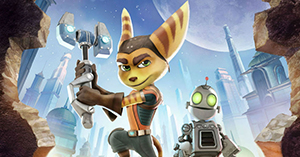 RATCHETT AND CLANK
The worst animated family movie of the year thus far is based on the PlayStation 2 and 3 video games and runs a torturous 94 minutes. Ratchett, a raccoon like creature known as a lombax is a mechanic with special skills. His goal is to leave his dry and dull planet and become a Galactic Ranger with a new found friend Clank. The 3D computer animated sci-fi so called comedy comes with a dull you've seen it before plot, forgettable bad guys and not one memorable action scene. Paul Giamatti voices the villainous Dr Drek. The other famous folks in the voice cast are Sylvester Stallone, John Goodman and Rosario Dawson.
---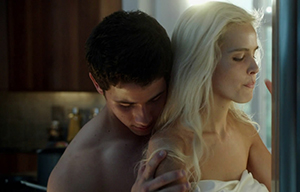 CAREFUL WHAT YOU WISH FOR
RATED R
Nick Jonas, best known as the star of Disney Channel movies and one third of the Jonas Brothers band adored by tween girls moves from PG family fare to an R rated thriller set in a wealthy North Carolina lakefront resort community Nick's character Doug lands a job working on a boat owned by his parents neighbors. The young curvaceous wife next door (Isabel Lucas) and Doug quickly enter into an affair which she instigates and pleads with him to keep secret, fearing her older, jealous investment banker husband Elliot will exact revenge on her and her teenage lover. When Elliot turns up dead the Sheriff (Paul Sorvino) does not rule out Doug as a suspect. The movie which receives brutal reviews is definitely not what you wished for and is inappropriate for Nick's young fans.
---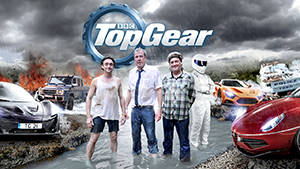 TOP GEAR SEASON 5
What the British media describe as a motoring show is a phenomenal success. The Guinness Book Of World Records lists the BBC's series as the most widely watched factual TV program in the world with an estimated audience of 350 million. Top Gear gives all those who fantasize about experiencing the thrill of a hazardous adventure behind the wheel the opportunity to live vicariously and be highly entertained as well. Risk taking host Jeremy Clarkson left the show in 2015 Co-presenters (that's British for co-hosts) Richard Hammond and James May followed soon after. One of the questions posed in season 5 was "can an ice cream truck jump over four bouncy castles." The Who's Roger Daltrey was one of the many celebrities participating in "The Star In A Reasonably Priced Car" segment.
---