Made in NY: Margo Manhattan
By Elizabeth Darwen
For inspiration, internationally-renowned jewelry designer Margo Manhattan looks to the fast pace of New York City and ballet worlds theatrical scenes. Margo aims to create a variety of looks through mixing and matching different types of chains, leather, pendants and necklaces which combine to display her signature styling. "The piece finds the person," says Margo, who immediately focuses on each client's unique features.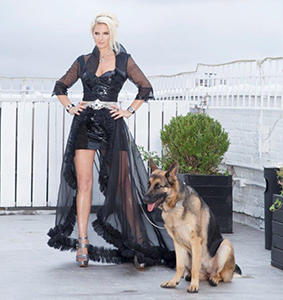 Margo dreamt of becoming a jewelry designer when she was a child and first started designing after her aunt showed her and her cousins how to make beaded bouquets with Swarovski crystals. This inspired Margo to take her first jewelry design class. She began constructing jewelry in the Byzantine technique at the age of 15. As she continued to create her own jewelry designs, her passion for metal and stones developed.
After studying jewelry design at New York's Fashion Institute of Technology, Margo arranged fashion shows in night clubs, and dancers of the New York City Ballet acquired a number of her pieces. As her business started to grow, Margo moved from selling her pieces at flea markets to retail stores in her area.
Margo perfected her design skills in Paris at the Studio Bercot. During her time in Paris she began perfecting her craft alongside fashion icons Karl Lagerfeld, Patrick Kelly and with famed Vogue Magazine photographer Arthur Elgort. Not long after her arrival in Paris, Margo's jewelry was prominently featured in Paris Vogue after her jewelry was discovered in a styling shoot by Patrick Demarchelier.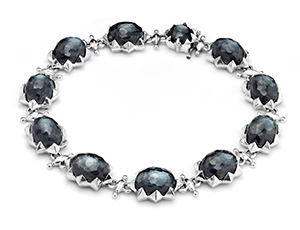 After completing her apprenticeship in Paris, Margo Manhattan moved back to New York City in order to focus on expanding her jewelry line. In December 2010 Margo relocated her boutique to its current New York location in the Upper East Side.
Margo Manhattan boasts an impressive celebrity clientele. The New York based designer collections was worn and loved by pop culture and fashion icon Beyoncé in her 2013 self titled visual album. In addition to Beyoncé, Margo's collections are owned and adored by Selena Gomez, Katie Couric, Amber Heard, Wendy Williams, Nicole Miller, Margot Bingham, Alexa Ray Joel, Rinka and more.
Margo, whose passion has always been to help others, has built a reputation as a visionary, socially aware and iconic designer which took form of a symbolic ground breaking design that has raised hundreds of thousands of dollars for cures, treatment and awareness. She designed the universally recognized original Red Ribbon Lapel pin of AIDS awareness in 1991, followed by the Pink Ribbon for Breast Cancer for Estee Lauder and other Breast Cancer fund-raising efforts.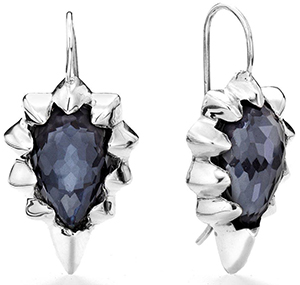 Margo launched her e-commerce website www.margomanhattan.com in 2015. Tune in and shop the collection of her signature 'rock and roll chic' jewels, and make sure to pop by the Margo Manhattan Boutique at 88th & Madison Avenue – her beautiful jewel box shop on the Upper East Side, to experience the full breadth of her unique style. While you're there, don't miss The Vault, a stunning collection of unique one-of-kind pieces, featuring diamonds, emeralds and sapphires, all set in white and yellow gold as well as platinum.
For more information, visit:
www.margomanhattan.com