On the Big Screen
By Pat Collins
---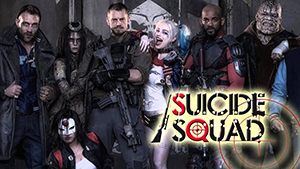 SUICIDE SQUAD
Will Smith and Margot Robbie whose combined talent and charisma were wasted in the appalling dud "Focus", reunite in "Suicide Squad". He is the ace assassin Deadshot. She is Harley Quinn, the platinum blonde in clown makeup wielding a bat. They and other DC Comics' villains in the Squad are released from prison to carry out a hush hush government plot against a formidable enemy. Oscar, Emmy and Tony winner Viola Davis brings her commanding presence to the role of Amanda Waller, the intelligence officer who controls the anti-heroes' mission. Jared Leto has the most demanding role playing the maniacal Joker as obsessed with Harley as she is with him. Mr. Leto's performance inevitably will be compared to Jack Nicholson's and Heath Ledger's. Devoted DC Comics fans no doubt are aware that Mr. Leto never disappoints the audience.
---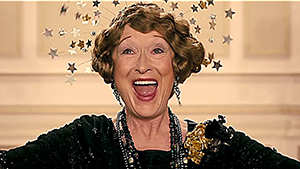 FLORENCE FOSTER JENKINS
Three time Oscar winner Meryl Streep who has a fine singing voice plays an eccentric Manhattan socialite whose singing voice prompted listeners to cover their ears.
The real life titular character was a delusional American heiress who self-funded her ambition to sing professionally and ultimately appear on stage at Carnegie Hall. Her long time significant other St. Claire Bayfield (Hugh Grant) failed to dissuade Florence from what turned out to be a public humiliation. One critic at the time described her as "incapable of sustaining a note". She died a month later. Before her demise Mrs. Jenkins, a wholly unsympathetic character, lived a self-indulgent lifestyle. Stephen Frears directed the film which would have gone largely unnoticed were it not for the presence of marvelous Meryl.
---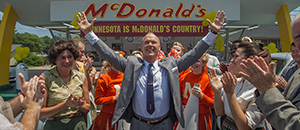 THE FOUNDER
"We love to see you smile". That is one of Mc Donalds' catchy slogans but the home of happy meals was often a battleground with the Mc Donald brothers on one side and on the other Ray Kroc, the Midwest milkshake machine salesman who persuaded the reluctant Mac and Dick to expand their business. Michael Keaton, whose recent award winning films, Spotlight and Birdman revived his career, has another meaty role as the ruthlessly ambitious and hard bargaining Kroc. Director John Lee Hancock's film begins in the 1950's when the brothers, played by Nick Offerman and John Carroll Lynch, ran a humble southern California burger place. In time the Golden Arches would be worth in excess of $500 million. How that success was achieved is one of the most interesting and uniquely American stories.
---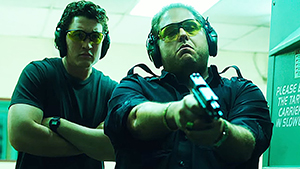 WAR DOGS
RATED R
In the "you can't make up this stuff dept.," War Dogs recreates the bizarre but true story of how two brash, young guys from Miami were awarded a $300 million Pentagon contract to supply arms to America's allies in the Afghan military in 2007. How did they pull it off? By taking advantage of a government program which allows small businesses to bid on U.S. military contracts. Efraim Diveroli (Jonah Hill) and David Packouz (Miles Teller) who were both clueless about the bidding process, applied and soon were on their way to the Middle East. With "The Hangover" director Todd Phillips behind the camera expect a wild R rated adventure as the guys unknowingly put themselves in danger in enemy territory. The movie is based on journalist Guy Lawson's 2011 article in Rolling Stone magazine.
---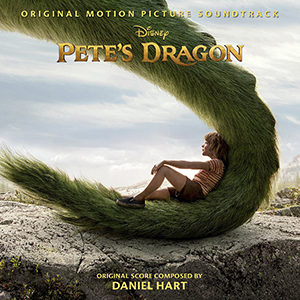 PETE'S DRAGON
RATED PG
Disney's end of summer 3D adventure is well timed to entertain young movie goers who already saw "Finding Dory" twice "Ice Age-Collision Course", "The Secret Life of Pets" and "Jungle Book". The titular Pete- (Oakes Fegley) resembles a mini Tarzan when he is found by Park Ranger Grace Meacham (Bryce Dallas Howard) in a Pacific Northwest forest. The orphaned child tells of living in the forest for six years with a friendly dragon named Elliott. The boy's story is similar to one Grace's father, (Robert Redford), told her. Is Elliot real or imagined? That is the question Grace sets forth to answer in this remake of the 1977 Disney original.
---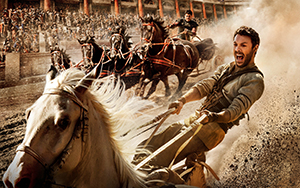 BEN HUR
RATED PG
Driving his chariot at full speed, Ben Hur (Jack Huston) is back on the big screen in what the film makers describe as a re-imagining of Lew Wallace's 1880 novel. Huston steps into sandals not unlike those worn by Charlton Heston as the Judean Prince betrayed by his adoptive brother Messala  (Toby Kebbell) and sentenced to five years on a slaveship for confronting the Roman rulers. Morgan Freeman adds gravitas as the hero's trusted advisor and mentor Sheik Ilderim. Director Timur Bekmambetov shot the Circus Maximus chariot race in a space that equaled the size of three football fields.
The 1959 Ben Hur directed by William Wyler won 11 Oscars including best picture.
---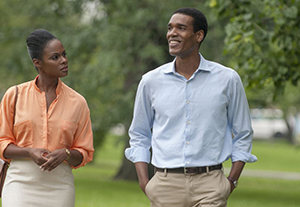 SOUTHSIDE WITH YOU
It was a hit at the Sundance Film Festival but will the indie film win positive reviews from the current occupants of the White House?  The romance between Michelle Robinson and Barack Obama is the subject of director Richard Tanne's dramedy. Their first date took place at the Art Institute of Chicago in 1989. We learn that Ms. Robinson did not consider the museum visit with her fellow Harvard Law School classmate an actual date. Tika Sumpter and Parker Sawyers are the young stars who in recreating the First Couple's second night out share an ice cream cone and a kiss. The elegant First Lady who masterfully preserved the family's privacy during eight years at 1600 Pennsylvania Avenue may decide not to show "Southside" in the White House screening room.
---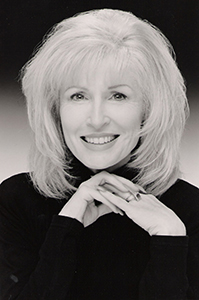 About Pat Collins
Pat Collins is a three-time Emmy award-winning film, theater and entertainment critic/reporter. Her outstanding media credits include WCBS-TV, Good Morning America and WWOR-TV. She is a contributor to CUNY-TV's Arts and The City program and the host of several Broadway specials including Kinky Boots On Broadway, Fiddler On The Roof: Back On Broadway, and The Road To The Tonys.