Time for Tee: If the Shoe Fits...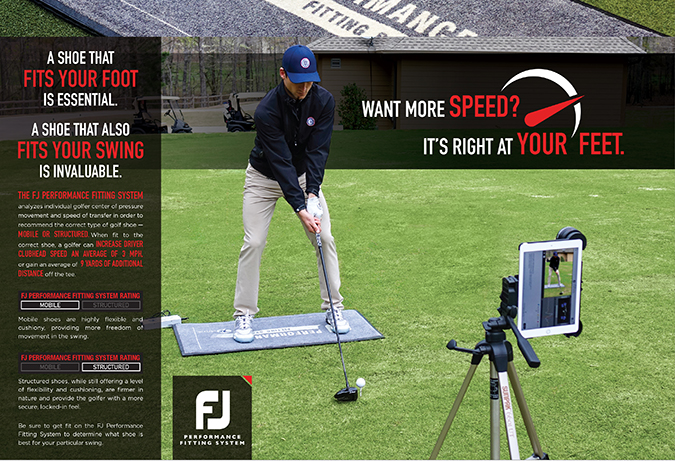 By Jeffrey Bradford
Pity the poor feet. Golfers spend money on the latest technology clubs, golf balls which test the limits of responsiveness in accordance with USGA regulations and the latest clothes for the benefits the fabrics or fashion offers mentally to the player.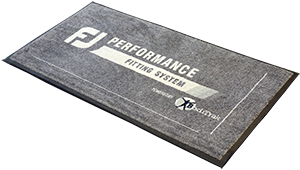 Every shot a golfer takes involves the use of feet and yet footwear is often regarded as an afterthought and replacement only when the dampness leaks in on a spring day's round. However, well chosen footwear will help provide stability and comfort when the ancient course you are treading is carry-only.
Brighter minds however have been thinking about how golf shoes can be designed to improve the performance of the golfer. Footjoy, one of the largest manufacturers of golf shoes is launching the FJ Performance Fitting system with the aim of enabling golfers to have their swing analyzed and shoes customized according to an algorithm that will yield you genuine improvements.
"We found that the majority of golfers perform significantly better while wearing shoes that are fit to their swing style," added Dr. Sasho MacKenzie, Sports Biomechanics Professor and BodiTrak Advisor. "The FJ PFS combines algorithms derived from thousands of golf swings, and swing information collected with the BodiTrak mat, to determine with a high probability, the best style of shoe for a particular golfer." See www.footjoy.com for more details.
If you cannot wait to access the FJ Performance Fitting system what are the best choices ? In a busy field some of the standouts include the Addidas Adicross V, Calloway Xfer Nitro and New Balance NBG 3001.
Gadget of the Month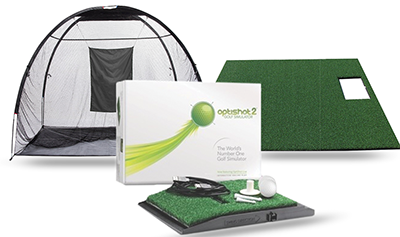 Optishot 2
No time to battle the traffic to play a round in the heat, humidity and bustle of summertime ? The Optishot 2 is a home golf simulator with a mat that connects to a computer (not included) and a net (just make sure you can swing a golf club without damaging the crockery). To add to the versatility of Optishot you can also subscribe for access to play a variety of courses around the world and play against other people through the internet – all without breaking a (physical, not virtual) sweat. See www.optishotgolf.com for more details.