What to Wear to Your Favorite Summer Rooftops
By Kelly McFarland of Mimosas and Manhattan
Dressing in New York during the summer can be a feat in and of its' own – dressing stylishly in New York is a whole other beast to tackle. But let's face it, from the rooftop bars, pools and BBQ's there really is nothing like NYC in the summertime. Before you throw on a pair of old jorts and gym tank – check out our three rooftop worthy looks that will keep you looking and feeling cool until Summer Friday's are just fond memories of the past.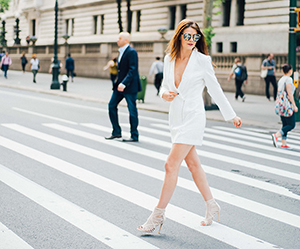 Whip out the mini dress
This is one of the only times of the year that the mini dress is accepted – nay, outwardly welcomed, in your weekly wardrobe. When hitting up some of our favorite spots like Hotel Chantelle and Northern Territory, the mini dress is the perfect summer staple to dance and entertain all-evening long.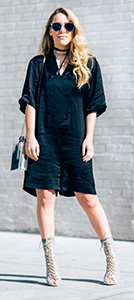 Flowy is your friend
Sure a bodycon dress may look cute when you leave your apartment but leave it to a popular (and crowded) rooftop like Brass Monkey to get you feeling all types of sticky. Throw on a flowy romper like the one above from Asos or a fun denim look from BB Dakota! They will have you feeling easy and breezy.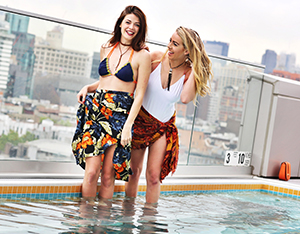 Pack your swimsuit
Sure NYC rooftops in general are great, but rooftops with pools? Even better. Mr. Purple, Zerzura and McCarron Park Hotel all have us swimming laps of luxury. Don't be afraid to pack up the 'kini and take a dive!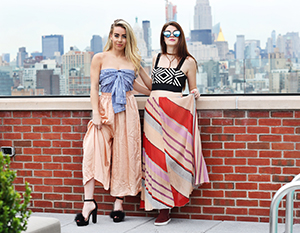 Add some color & patterns
Add some color + patterns to the usual NYC all-black uniform…it's summer after all! Patterns help camouflage perspiration so you don't have to sweat the small stuff.