A New Leash on Life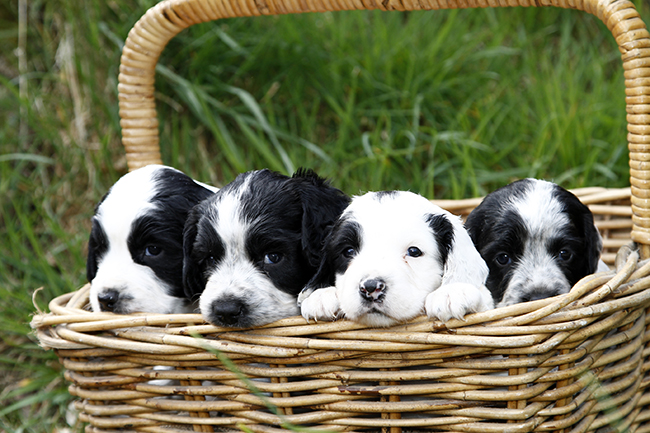 By Barbara Fight
Choosing a leash for your dog seems like an easy, almost mindless exercise. Right? You just pick the length you need in a color that complements your canine, and it's a done deal. Well, not exactly. Selecting the right leash is one of the most important decisions you can make since it directly affects your relationship with your dog. A leash should work as seamlessly as your most comfortable pair of shoes. If Fido is barreling up the sidewalk, lunging at the mail carrier, or refusing to move in the middle of the street, then that beautiful leash with the collar that matches the color you love might not be for you or your dog. The best way to choose a leash is to identify your dog's issues... and your lifestyle needs.
---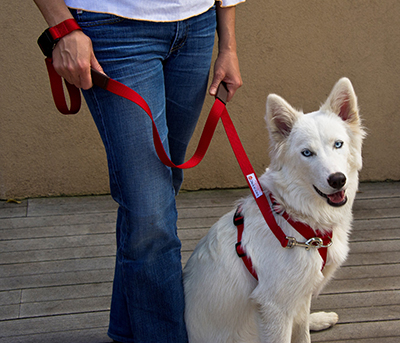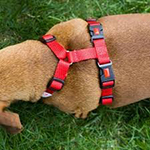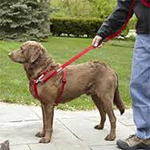 WHEN PULLING IS A PROBLEM
Let's face it: Dogs love to be outside as much as we do but their pace is usually much faster. It takes the right leash and a lot of practice to make the walk easy and fun. Pulling on the leash to restrain your dog not only derails the experience, but it can also damage his throat, trachea, and neck. So before you do harm to your pup, or pull your arm out of joint, try a leash that's designed to curb pulling. The Walk In Sync Natural Dog Training System is a simple and safe way to train a dog of any age and size to walk easily on a leash. Holistic dog trainer Alecia Evans designed the system to create clear, calm, and consistent communication between a dog and its owner. The harness/leash combo rebalances the behavior of a dog that pulls, jumps or lunges. The leash has two comfortable grips positioned at different lengths allowing you to control the boundaries of your dog's movement. The harness has a front clip, so when the dog moves forward, he's forced to push against the pressure. Once he realizes he doesn't have the ability to power into his front legs, his behavior quickly shifts, and he stops himself from pulling. Many harnesses come with both front and back clips. Using the back clip defeats the purpose: it gives the dog permission to do what nature intended—Pull!
Walk In Sync Harness Natural Dog Training System is available in red, black, turquoise, and chocolate brown ($52); dogwalkinsync.com
---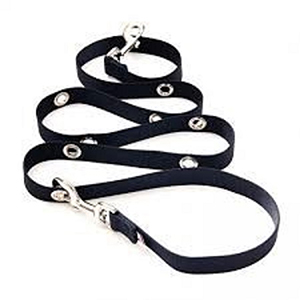 DINING AL FRESCO
Nothing's sweeter than eating outdoors at your favorite neighborhood eatery with your pup at your feet. That is until the leash gets tangled in the table legs and he's struggling to get free. Or worse? You lean over to give him a bite of your appetizer only to find him at the table next door begging for a better offer! That knot you tied in the leash just didn't hold. The Snap Leash couldn't be simpler. The single row of grommets makes tethering easy, and it's a life-changing accessory if your dog runs errands with you or if the two of you spend time relaxing outdoors. Whether you're reading the paper on a park bench or running into Starbucks, the snap hooks and grommets give you the flexibility to make the leash any length you want. You can even tether it to a fire hydrant or tree trunk. If you need to walk hands-free, the grommets ensure a perfect fit around your waist. A bonus? Attach a carabiner to the grommets to connect key chains and reflective lights.
The Snap Leash available in black, blue, and red ($12.99-$14.99); snapleash.com
---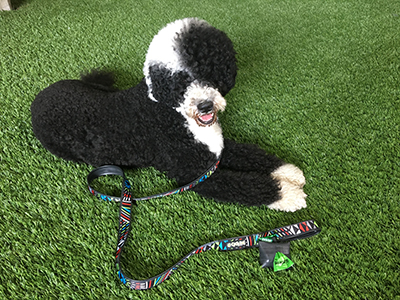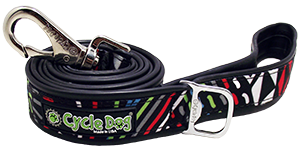 THE GREEN LEASH
Why not walk your dog and reduce your carbon paw print at the same time? Leashes and collars from the earth-friendly company, Cycle Dog, are made in the U.S. from reclaimed inner tube rubber otherwise headed for landfills. The rubber-backed collars and leashes are antibacterial, dry quickly and resist getting smelly. They're soft and cushy on your dog's neck and your hands. The collars feature Cycle Dog's Patented Pup Top bottle opener for securing your pet's tags and leash. The leash also has the Pup Top opener, ideal for attaching poop bags.
Cycle Dog Leash and Collar available in assorted fabrics, colors, and prints ($16-$29); cycledog.com
---
THE SOFT AND SPORTY LEASH
You might not be luxuriating on the beach in Hawaii, but the HUNTER Maui Leash is the next best thing. Produced by the family-owned German company known for its high quality, beautifully designed dog, and cat accessories, it's become a favorite. Crafted of a breathable, gently padded mesh material, this leash is impressively lightweight, sturdy, and easy to clean. An added plus is the "give" factor, especially if you suffer from arthritis or any type of hand or arm ailment. The Maui Collar is an ideal choice for pressure-sensitive dogs and dogs plagued with skin problems. It's also quick-drying, making it a top choice for dogs who spend time in the water.
HUNTER Maui Leash and Collar available in black, blue, orange, red, and gray ($19- $29); tailuppetproducts.com
---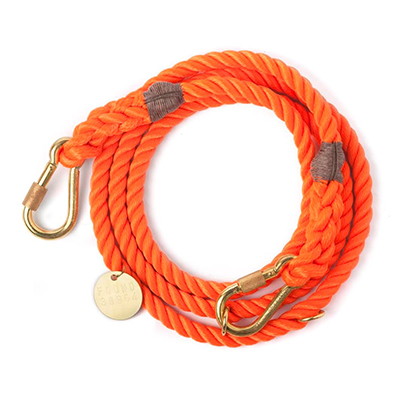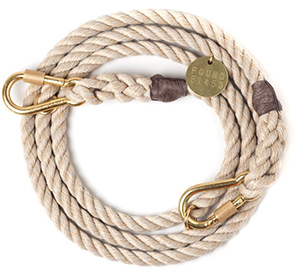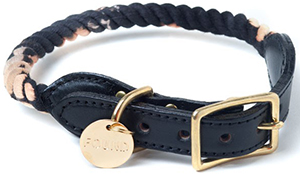 THE LEASH THAT GIVES BACK
Dogs purchased from breeders might get all the glory, but Found My Animal celebrates the rescue. Its mission is to raise awareness of the urgent need for adoption. The company is also passionate about the principles of good design. The three-strand nautical-inspired leashes and collars are hand-dyed, hand-sewn and hand-polished in their Brooklyn studio, and the marine-grade rope can withstand thousands of pounds of pull. Each leash comes with a solid brass tag bearing a numeral that represents the number of leashes the company has made: a constant reminder of how many pet owners have joined Found My Animal's rescue mission. A portion of each sale goes to shelters that support animal rescue and adoption both nationally and internationally.
Found My Animal Leash and Collar available in assorted colors ($50-$62); foundmyanimal.com
---
You and your best friend deserve to spend relaxed, quality time together. If that's not happening, maybe Fido is trying to tell you that the beautiful leash with the matching collar is not working! Take a hint and run with it—straight to the pet store! Sometimes, the simplest switch can be life-changing!