Entrepreneurs Corner: Shy Iland
By Daniel J. Bollinger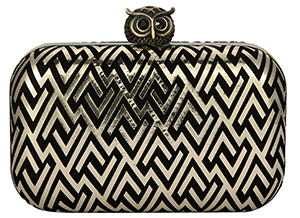 We recently met with Shy Iland, owner of Nicaland Group, a leading design, development, and manufacturing agency. Nicaland maintains offices in New York City and China and produces top-quality handbags, belts, and leather goods for well known high-end and luxury brands. We learned a great deal about this exciting part of the fashion industry.
What did you do before you started Nicaland Group?
I was a part owner at Big Drop NYC, which is a mini-chain of boutiques for women's fashion brands with outlets in NYC and Miami. During my eight years managing the company we were considered the best place in NYC for fashionable women and celebrities looking to obtain the trendiest designs from the hottest brands in the fashion world.
When did you start Nicaland Group?
In 2009 I parted ways with Big Drop NYC and started Nicaland Group.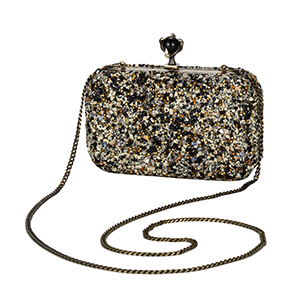 What motivated you to start this business?
During the economic crises of 2008, I was at Big Drop NYC and noticed that while sales were declining in most categories, handbags and accessories were doing well. I decided then to focus on this and created an agency that produces high-quality goods for better price points that fit the new economic reality. Realizing that the shopping habits of consumers were changing, I knew that I could create something that could be a part of this change.
Tell us more about Nicaland Group?
On top of developing and producing fashion bags and leather goods for fashion brands, We also design and develop two brands of our own that are sold in leading boutiques, chain stores and on websites all around the world. The two brands are Hylander, which is a luxury leather brand, and the lower price print brand, Daisy Rose, made of vegan leather and luxury fabrics.
Do you have any particular design style in your collections?
It changes from season to season; it depends on the trends and colors for the season.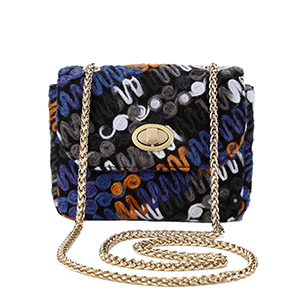 The clasps on some of the clutches are unique. Did you design them yourself?
Yes, we design and develop all of the hardware and materials in our collections, so it is high-quality and different from anything else out there.
We noticed owl and eagle talons with pearls are predominantly displayed in your designs. Is there something special behind this?
In general, I gravitate toward and use wild animals in my designs. Aesthetically, I like pairing wild with classy. I think the contrast creates something new, unusual, and exciting.
You do everything from design to manufacturing--anything else?
We do development and production for some high-end brands as well. Some of our past and current fashion clients in the U.S. include Alice and Olivia, House of Harlow, Noir and Fashion TV. We've also done work for large corporations including Dell and HP. Our designs have been worn by Hollywood A-listers Gwyneth Paltrow, Nicole Richie, and Ashley Madekwe and featured in such fashions magazines as InStyle, Lucky, and Harper's Bazaar.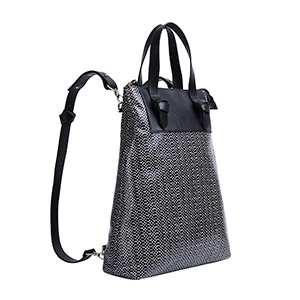 What does the future hold for Nicaland?
We are always looking to add new clients but at the same time, we are also very careful with whom we partner. Nicaland is an exclusive agency not looking for lots of customers. We are targeting clients that are looking for a long-term cooperation with the view for growth.
How do you define luxury?
A higher level of style and comfort.
What's your advice for aspiring entrepreneurs?
The most important thing is the product or service you offer; it must be good. There is no room for average in today's' world. The other things are patience and consistency.
How can someone reach you for your manufacturing services?
Visit our website nicalandgroup.com.
SOME OF SHY ILAND'S
NYC FAVORITES
Borough
Manhattan

Steakhouse
Keens Steakhouse, in the Fashion District

Restaurant
Carbone on Thompson Street

New York Knicks or Brooklyn Nets
The heartbreaking Knicks

New York Yankees or New York Mets
The Yanks

The Best Thing About NYC
The fast pace throughout the city—
it never stops!