The NY Hotel Where Sleep Is The Defining Luxury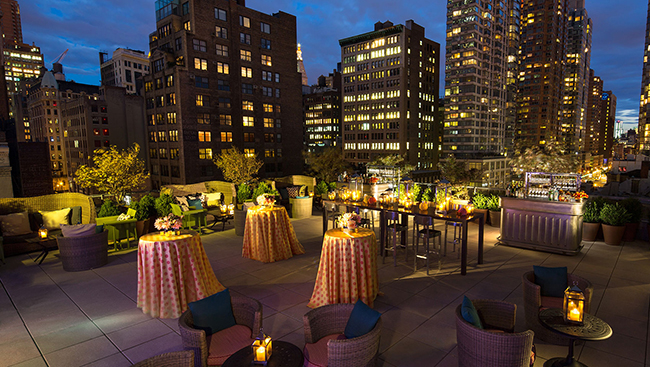 By Jessica Shepherd MD, MBA
Remember the commercials with someone falling back into a bed with fluffy pillows? The aftermath is supposed to be a long, peaceful sleep. Unfortunately many Americans do not get enough sleep. Sleep allows our brains to recharge and our bodies to rest and when we lack sleep we miss out on the benefits and also suffer from muscle repair and memory consolidation. Working and taking care of our families, friends, careers can often lead to sleep deprivation which affects memory, judgment and mood. And what about our health? Studies have shown that chronic sleep deprivation can contribute to obesity and high blood pressure. Stress levels also interfere with getting the amount of sleep needed to be in the best possible health.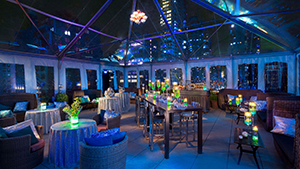 Kimpton Hotel Eventi in New York City has now taken the steps to make sleep a priority and partnered with the NYC Sleep Doctor, Dr. Janet Kennedy, Ph.D. She is a clinical psychologist and founder of NYC Sleep Doctor, a consultation and psychotherapy practice dedicated to treating sleep problems in toddlers and adults, she has been featured on Dr. Oz, CBS4 News, CBS This Morning and has been quoted in Elle, Self, Shape, Men's Health, Weight Watchers, Parents Magazine, NY Press, Redbook, Real Simple and the Encyclopedia Britannica website.
This location of the Kimpton Hotel Eventi offers a "Sleep Soundly in the City Package" which allows you to enjoy sleep aiding amenities including calming room spray, soothing Atelier Bloem bath products, a plush eye mask, a sound machine, a choice of foam or feather pillow and exclusive tips from Dr. Kennedy to help you fall and stay asleep in the city that never sleeps. Guests can book the package by emailing packages@kimptonhotels.com.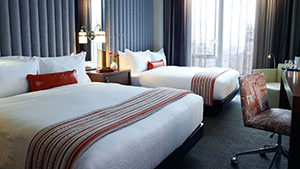 American adults report sleeping an average of 6.7 hours a night — less than the minimum recommendation of seven to nine hours. One of the sleep tips from Dr. Kennedy's is "If you have been lying awake in bed for 20 minutes, get up". Tossing and turning leads to frustration, which leads to wakefulness. Do something to distract your mind: reading, deep breathing exercises, crossword puzzles, coloring books, and even watching mindless television until you feel very sleepy. Then go back to bed.
So when traveling for business or pleasure why not bank on getting a good night's sleep. If you've ever found sleeping in a hotel bed tricky, this new sleep package may be just what you need to snooze soundly.
Kimpton Hotel Eventi
851 Ave of the Americas
New York, NY 10001
(212) 564-4567
www.hoteleventi.com