The Next Generation of Gluten-Free Eating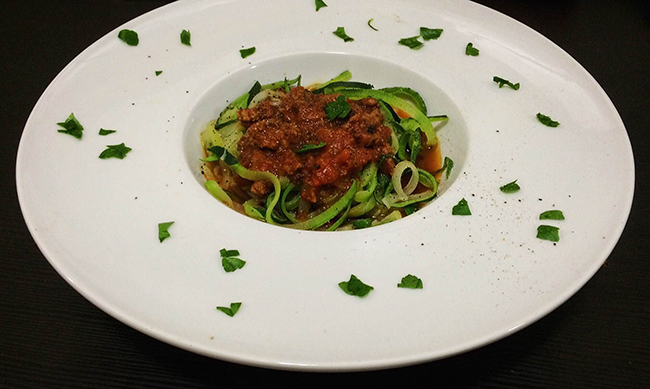 By Emily Costa
It's become quite commonplace to see most restaurants and grocery stores offering gluten-free pasta. Makers of gluten-free items have become creative, using ingredients such as quinoa, corn, brown rice, chickpea flour and other items for a variety of delicious pasta for all to enjoy.
For those who have chosen a gluten-free diet with the idea of eating lower carbs or losing weight, take a closer look. Let's not just blindly switch over our pantry from "regular" items to "gluten-free" items. As with any diet, it's always good to think about what you're eating!
After making a quick side-by-side comparison of quinoa-corn pasta next to semolina flour pasta it was found the gluten-free version was higher in carbs and lower in protein; not by much, but facts are facts! For those suffering from Celiac disease, gluten-free pasta is a necessity, but for those of us in search of a lower carb option, allow me to introduce veggie noodles. For purposes of this article, I'm focusing specifically on noodles made from zucchini. Gluten-free eaters can also enjoy the benefits of zucchini noodles and change things up a bit.
To make these, all you need is a medium-sized green zucchini and a spiralizer. Veggie spiralizers are available in almost any kitchen supply store. You may be wondering "how do I transform zucchini into pasta?" Trust me, it's easier than you think, the spiralizer is just about as simple to use as a potato peeler! To make one serving the prep time is less than five minutes. No exaggeration. Also, there's no need to boil it—just toss in the pan with whatever topping you prefer.
Let's make a quick comparison of one serving of zucchini noodles, quinoa-corn pasta and semolina pasta.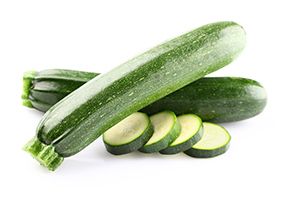 Zucchini Noodles
Quinoa-Corn Pasta
Semolina Pasta
6 grams of Carbohydrates
46 grams of Carbohydrates
42 grams of Carbohydrates
33 Calories
205 Calories
200 Calories
Zucchini noodles can be enjoyed with marinara, pesto, or any other sauce that would normally be paired with pasta. My favorite is making an organic ground turkey Bolognese—it pairs wonderfully with the noodles. Mushrooms can easily replace ground turkey for vegetarian/vegan eaters.
In comparison to other types of pasta, this is essentially guilt-free. No need for excessive measuring or portion controlling. Also, that uncomfortable feeling you experience after a huge bowl of pasta is mostly non-existent when you swap out old school spaghetti with veggies. Another bonus to making this switch is that all of the calories you are saving can be put towards some healthy gluten free treats. But that's another discussion we can have next time! Stay up to date with My Sister's Chef via social media (we're on Instagram). We conduct cooking classes, on-site private parties, and cater corporate events. Our vision is to provide healthy food for everyone, regardless of his or her dietary limitations! Visit us at mysisterschef.com.