ON STAGE REVIEWS WITH PAT COLLINS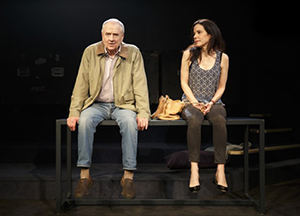 HEISENBERG
SAMUEL J FRIEDMAN THEATER
The Tony and Emmy Award winner Mary-Louise Parker reprises the role for which she received rave reviews in an Off-Broadway production of Simon Stephen's two-hander about a relationship between Georgie Burns, an eccentric 40-something woman from New Jersey, and Alex Priest a 70-something London butcher. She initiates the odd affair by impulsively kissing Priest in a crowded train station. Denis Arndt co-starred with Ms. Parker in the original production of Mr. Stephen's play about two people who have experienced loss and regret. Mr. Stephen is best known for adapting Mark Haddon's novel, The Curious Incident of the Dog In the Nighttime, for Broadway. Ms. Parker won her Tony for Hedda Gabler and an Emmy playing Nancy Botwin in Showtime's Weeds.
---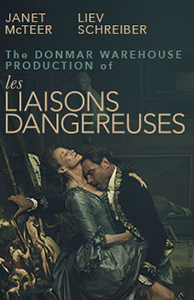 LES LIAISONS DANGEREUSES
BOOTH THEATER
Playwright Christopher Hampton's stage adaptation of the 1782 novel of sex, intrigue, betrayal, and treachery has captivated audiences since its 1985 London debut. The play was revived on Broadway in 1987 with Lindsey Duncan and Alan Rickman and staged again in 2008 with Laura Linney and Ben Daniels. Glenn Close and John Malkovich were perfectly cast in the 1988 movie version. The critically acclaimed 21st-century revival imported from London's Donmar Warehouse stars Tony winners Janet McTeer and Liev Schreiber. Dominic West played opposite Ms. McTeer in the production across the pond.
---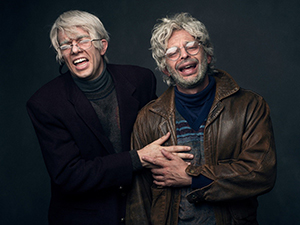 OH HELLO
LYCEUM THEATER
Georgetown graduates and Comedy Central alums Nick Kroll and John Mulaney bring their odd alter egos to Broadway after fine tuning their show Off Broadway. Gil Faizon (Kroll) and George St. Geegland (Mulaney) are divorced, middle-aged geeky bachelors obsessed with Alan Alda. Of course, many of us are Alda fans as well, but we are not as preoccupied with him as Kroll and Mulaney's Upper West Side guys in turtlenecks are. The two funny men are on stage for 15 weeks only.
---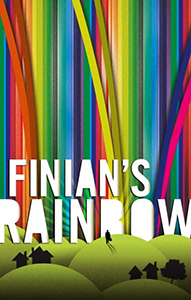 FINIAN'S RAINBOW
IRISH REPERTORY THEATRE
The Irish Repertory Company's production of Finian's Rainbow which debuted on Broadway in 1947 will open Off Broadway this month starring the popular Melissa Errico as Sharon. The Burton Lane—Yip Harburg musical debuted on Broadway in 1947 and since then was revived four times. Francis Ford Coppola directed a 1968 movie version with Fred Astaire and Petula Clark. A 1954 animated version featured the voices of Frank Sinatra, Ella Fitzgerald and Louis Armstrong. Finian's enduring popularity is attributed to its memorable score which includes "That Old Devil Moon," "Look To The Rainbow," "When The Idle Poor Become," "The Idle Rich," and "How Are Things In Glocca Morra." The title character and his daughter Sharon leave Ireland for America, carrying gold stolen from a leprechaun and bury their treasure near Fort Knox believing their wealth will multiply. They also underestimated the leprechaun's determination to reclaim his gold. Their new community of Rainbow Valley is home to poor sharecroppers, tobacco farmers and a bigoted sheriff who answers to a crooked Senator. The issues of racial and income inequality resonate now as they did when the curtain went up in 1947. Sure to be in the audience on Finians' opening night is tennis champion Patrick McEnroe who is married to Ms. Errico. Opening night: October 26th.
---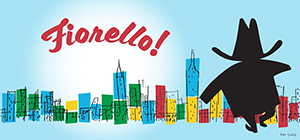 FIORELLO
THE 13TH STREET THEATER
The Tony and Pulitzer Prize-winning musical celebrates the life and political career of New York's most beloved and charismatic Mayor LaGuardia who served three terms from 1934-1945. The first Broadway production opened in 1959 and was followed by three revivals including a superb 2013 production at City Center. Jerry Bock and Sheldon Harnick's unforgettable score includes "Politics and Poker," "A Little Tin Box," "I Love A Cop," and "Till Tomorrow." Bob Moss, a founder of Playwrights Horizon, directs the Berkshire Theater Group's production which surprisingly is the first time Fiorello will be performed Off-Broadway. The son of immigrants, Fiorello was a reform-minded Republican who took on Tammany Hall's crooked politicians and was elected to Congress. Oh to have a time machine to bring back one of Gotham's great Mayors.
---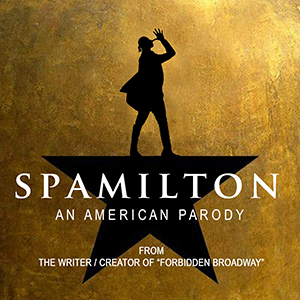 FORBIDDEN BROADWAY/SPAMILTON
TRIAD THEATER
During its 34 years Off Broadway, Forbidden Broadway has hilariously spoofed hit shows such as Phantom Of The Opera, The Lion King, and Rent. It was just a matter of time before the clever parodists focused on the Tony-winning mega hit Hamilton. Spamilton was written and directed by Gerard Alessandrini who created Forbidden Broadway 34 years ago. Head to the Triad Theater before its final performance the end of October.
---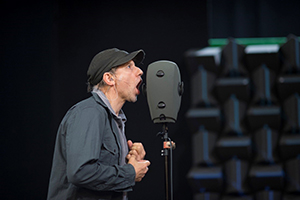 THE ENCOUNTER
JOHN GOLDEN THEATER
Theater devotees who bemoan the lack of original and unusual productions this season should be enthusiastic about the new offering from British actor, director, and writer Simon McBurney. In his one-man show, McBurney retraces the 1969 adventures of Loren McIntyre, an American photojournalist who lived with the Mayoruna people in the Brazilian rain forest. Mr. McBurney presents that experience in an extraordinary way using binaural microphone technology to communicate with audience members wearing headphones. Variety's theater critic in London where the production debuted described it as "immersive and transportive." The Encounter runs two hours with no intermission.
---
BROADWAY BUZZ
THE COLOR PURPLE:
Jennifer Holliday who took home a Tony award for her dazzling performance in director Michael Bennett's 1981 production of Dreamgirls is back on Broadway as the outspoken Shug in The Color Purple. Another remarkable Jennifer—the Oscar winner Jennifer Hudson—played the same role when the musical opened last December at the Bernard Jacobs Theater. In 2007 Ms. Hudson won an Academy Award for the Effie role in the film version of Dream Girls—the role Ms. Holliday originated on stage. In June, The Color Purple's famous producer Oprah Winfrey accepted the Tony for best revival of a musical.
WICKED:
On the night before Halloween the musical Wicked begins its 13th year on Broadway. What better way to spend the eve of All Hallow's than with two rival sibling witches. Idina Menzel was the original Elphaba, and Kristin Chenoweth played the good witch Glinda.