ARTISTS TAKE A BITE OUT OF THE BIG APPLE
By Maria Van Vlodrop
Alongside the glittering worlds of finance and entertainment in New York City is the vibrant arts community. This November 1st thru 25th, MvVO ART is presenting the debut of the Accessible Art Fair New York edition at the iconic National Arts Club in Gramercy Park, Manhattan. Works by sixty emerging contemporary artists—selected by a jury of art professionals from Sotheby's, artnet, Christie's, and Gagosian Galleries—will be exhibited. The Fair removes barriers between artists and collectors and creates a welcoming environment for the discovery of great talent. New York Lifestyles Magazine spoke to three of the participating artists and asked, "What inspires you and your connection to New York City?"
---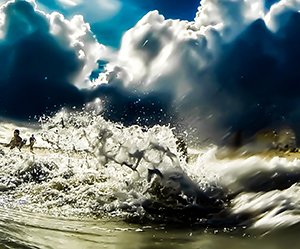 ANDREW GERSHON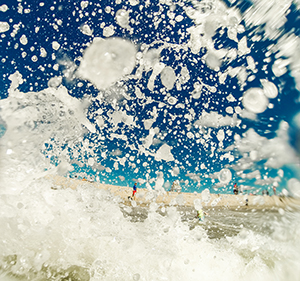 My connection to the city is physical in that I have lived in New York City for the past 17 years and have been coming here regularly since 1982. I grew up in Kansas City and will always be a Midwesterner in heart and mind. However, as inspiration goes, New York City's past is what inspires me. The city then fused the art and disco, punk rock, architecture, performance art, and pushed all types of cultural boundaries. The city where the poor and rich intersected with politicians, mobsters, hustlers, as well as actors, artists, and musicians. This is the New York that still inspires me because the results of this real melting pot of the past are so influential in the arts: The music from Leonard Bernstein to The Talking Heads, from Norman Mailer to Paul Auster. The list is long, impressive and cannot be rivaled by any city.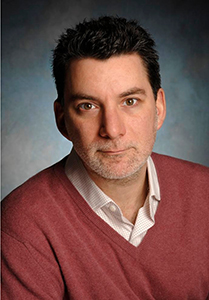 The inspiration and influence aren't particular to my art, but it forms everything else around it. It gives me the confidence to be an artist. It gives me permission to try ideas that fail. It gives the ability to make art that sometimes borders on exposing a part of my essence. This is the influence of the city and its past on me. It makes me want to create one piece, just one piece, that might survive well beyond my lifetime. The one piece that someone can look at and understand themselves a little bit better because I can communicate that emotion to them.
---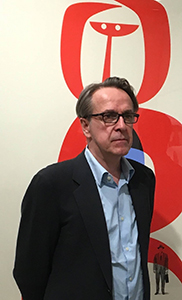 MARCEL CUEPPENS
Having married an American, I always planned to move from Brussels to New York City one day. But that day was always delayed. As an honorable New Yorker once said, "Life is what happens when you're busy making other plans." There was that move to London for a couple of years, which is probably the closest thing to living in New York if you reside in Europe, but the real thing had to wait until 2014.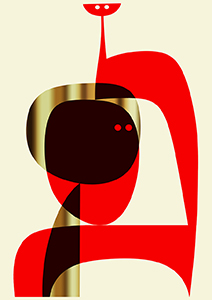 I had been to New York many times, for work (I'm an ex-ad man) or for fun, and every time it felt like being on a film set. I've been living in this movie for two years now, and it feels great! It's so different from Brussels, where I felt like I knew everything and everyone there is to know. (I now think everybody should move to another country at least once in his lifetime).
I became a full-time artist/painter in 2012; I have been living as an artist in New York for two years now. It has had an impact on my work. I think I have become more of an artist in New York. There are so many more art events here! It's a cliché, but the city does give you a boost! Strangely I had more New York architecture in mind as a subject, the windows, the buildings before I moved. It's like I don't need to evoke New York anymore. I live here and for now, I am in my neo-Modernist phase. Modernism is all over New York, and many of my heroes lived or worked here. Their traces are all over the city; just a few subway stops away.
---
YAN DIMITROVA
As an artist based in New York City, I find myself always feeling inspired—thinking about my next piece, and the one after that, and the one after...
I feel that the world we live in is a vast pool of constant creative inspiration—be it minute details in my environment: the colors I observe, or current events, history, the news, or invisible moments and experiences of life.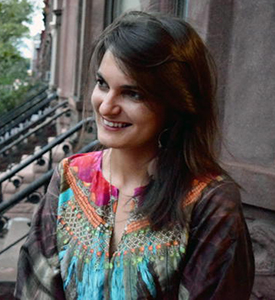 Within all of these stimulations, one aspect always has a special place in my creative process—the people! They and communities are tremendously important to my work—their experiences, their lives, and my particular connection to people. This is why I choose to live in New York, a place where I can observe, participate and engage with people from so many different places in so many different and inspiring ways.
I believe artists have an incredible power to see our surroundings differently and communicate ideas about the world in a unique way. Being in New York is tremendously stimulating for me, conceptually, artistically and personally. This is a place where I feel that I can ask important and valid questions while doing the work that matters to me.
---
For more information on the Accessible Art Fair New York, visit mvvoart.com.