MIDTOWN'S DESIGN RUNWAY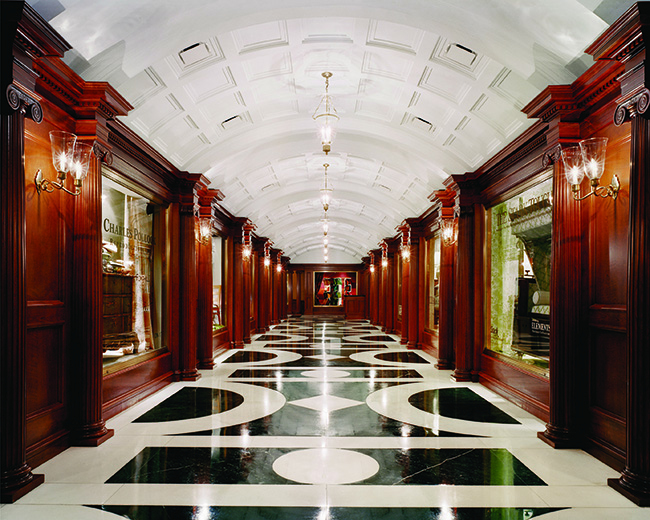 By Elizabeth Darwen
Walking into New York's Decoration & Design Building (DDB) is like walking into an interior design fashion show. Internationally recognized as the world's premier design center, DDB is home to over 130 international showrooms, to the trade only, featuring the very best in residential and commercial interior furnishings and accessories. Many showrooms feature artisanal offerings and customized collections and products—similar to those carefully selected materials and fabrics of a fashion designer.
---
A DESIGNER'S DREAM
At the DDB, interior designers and industry professionals can find inspiration in the refinement of French interiors, such as finely crafted furniture, ornamental wallpapers, wallcoverings, luxurious fabrics, and accessories, in one of its French designer showrooms. Or, if they prefer, immerse themselves in the lighting showroom of a New York fine artist and lighting designer, featuring collections spanning from unique Gothic, Colonial, and Art Nouveau to modern, minimalistic designs.
The iconic building also hosts the largest importer of silk Adras Ikats in the world, inviting designers into a sea of colorful and patterned luxurious handmade silk fabrics, available in over 100 colors and patterns. This vendor's product range is available exclusively on their website and showcase at the DDB. Next, enter the space of a bespoke door designer, showcasing the ultimate line of uniquely customized luxury doors, each with a personality of its own, and each an individual work of art crafted to perfection from the finest woods available.
---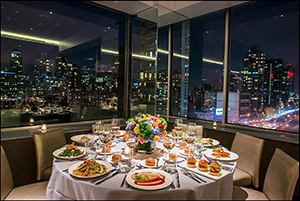 LOCATION, LOCATION
Conveniently situated in Midtown Manhattan, the DDB is an invaluable resource for industry professionals and design enthusiasts who seek to create and decorate homes and commercial installations of distinctive quality. It is owned and developed by Charles S. Cohen, who is known for his brilliant repositioning of commercial real estate. Cohen's umbrella company Cohen Design Centers owns and manages the DDB; the Pacific Design Center in West Hollywood, California; Design Center of the Americas in Dania Beach, Florida; and the Decorative Center Houston in Texas.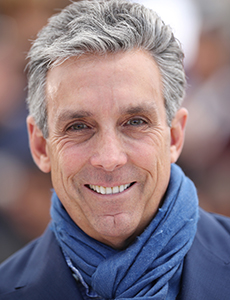 Aside from the plethora of inspirational showrooms, the DDB also offers some additional services, including its Design Professionals Program, as well as exclusive educational opportunities, focusing on design, art, architecture, and lifestyle. Additionally, the Designer Referral Program is a complimentary service that helps individuals locate an interior designer who best suits their taste, project scope, and budget.
The DDB hosts two major market events each year, one in the spring and one in the fall. The markets, which are often held in partnership with the world's top editorial voices and industry trade organizations, examine all aspects of design and the decorative arts. Over 2,000 design professionals and enthusiasts attend these markets, with over 150 in attendance at each of the DDB keynote presentations.
The building also incorporates Upper Story, situated on the 14th floor. It's easily accessible location is ideal for all types of business and social events for groups up to 300. The event space is overseen by renowned celebrity chef Charlie Palmer and serves a thoughtful menu.
Decoration & Design Building
970 Third Avenue
212-759-5408
ddbuilding.com