Forget hotels—explore Florida's HOME & CONDO RENTALS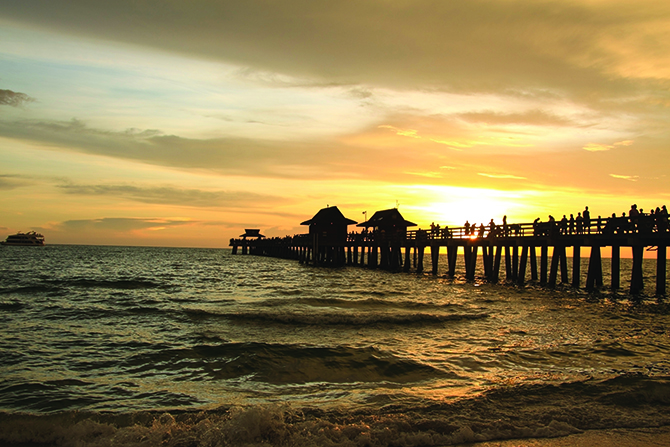 When planning a trip to paradise, the first two things you likely want to reserve are airfare and the best possible accommodations you can get for the stay of a lifetime. Prices will depend on where you are going—to visit theme parks in Orlando, to dance all night in the clubs of South Beach, or to run away to the balmy breezes and glorious resort cities along the "Paradise Coast," a stretch of sugary white sand, five-star hotels and unspoiled natural beauty from Marco Island in the south to Sanibel and Captiva Islands in the north.
While there are hundreds of hotel and resort options along Florida's southern gulf coast region, more and more vacationers are discovering the virtues of renting a home or condo instead of a hotel room—especially if they intend to stay for weeks or months and want to avoid crowds of tourists lining up for group excursions and the breakfast buffet in the main dining room.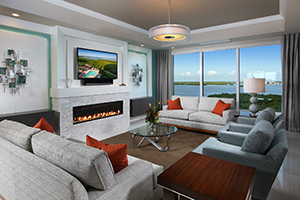 Rentals in Southwest Florida can be found in every setting—such as a condo behind the gates of a golf community only steps away from the fairways, on a downtown avenue surrounded by gourmet restaurants and upscale shops, or on a quiet stretch of beach where you may feel like you've escaped to an uncharted island in the South Pacific. If you golf, options abound with more than 150 golf courses to offer you various challenging options. If you're not familiar with Florida's southwest coast or you're overwhelmed by the number of property styles and options, the smartest next step is to work with a brokerage that can present and recommend where to rent and what to rent. And the most qualified agency to help is Royal Shell Real Estate, one of the area's leading brokerages. Visit RoyalShellRentals.com for a preview.
---
Where to stay depends on the VIBE you want
Sanibel and Captiva Islands are the most secluded spots in the region. They also exude the most traditional "Old Florida" charm. There are far more locally owned restaurants and gourmet chefs than franchises and chain restaurants here. You can serenely stroll Periwinkle Way and shop to your heart's delight. And at night, fall asleep to sounds of bubbling surf on the sand.
As you head south along the coast to places like Estero and Bonita Springs, the mood is very laid-back "California beachy" in ambiance. And then there is what some call the glimmering platinum star of the Paradise Coast—Naples. This world-renowned resort city offers vacationers the best of everything, including accommodations. If your destination is Naples, you'll be able to rent a vacation home that may be as modest as a cottage or as grand as a beachfront estate.
---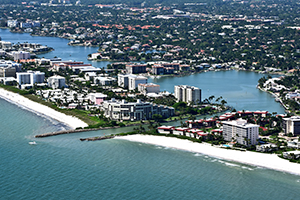 For upscale everything, there's nowhere like Naples
Affluent renters flock to Naples, where monthly rentals with chic addresses and features such as private pools and wine cellars rise into the five- and even six-figure-per-month territory in season.
Renting an estate home makes sense to luxury travelers, whose other alternative is to pay more than $1,000 a day for a one-bedroom coastal-view room in season at a luxury hotel. With a house, you can take along family and friends to share, let's say, a six-bedroom home with marble floors, a boat dock and waterfront pool in the prestigious neighborhood of Port Royal.
Naples offers a marvelous mix of rentals, from finely appointed to grandiose. There are accommodations for most budgets, but in this zip code, expect to pay more in season. Naples' main streets are Fifth Avenue South and Third Street South. They are adorned with five-star restaurants, locally owned upscale boutiques and the renowned community theatrical production company, The Naples Players at The Sugden Theater.
Of course, as everywhere on Florida's southern gulf coast, there's the allure of the water, from the white sand beaches to fishing charters and relaxing sightseeing and specialty cruises. If you're in Naples for fine dining, entertainment, luxury shopping or fun on the water, look for a vacation property close to your preferred attractions.
---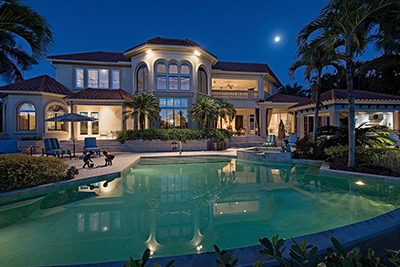 More advantages to Naples rentals
When you are searching for a get-a-way and want your privacy, that could mean a remote beach location or a gated community. Find the perfect gated community and there you have the security and amenities that you desire. Some will accept pets and some will have restrictions on size and breed. Having a local professional can help you find the perfect place to spend your winter or holiday in the sunshine and warmth of southwest Florida.
Whether you plan to stay in a home in Naples or elsewhere, always remember that you're staying in someone's home and that community and homeowners associations may have rules that you must honor while you are there—just as hotels and resorts do, such as no smoking requirements. Consult with a rental specialist at Royal Shell Real Estate (RoyalShellRentals.com) to start making your Florida beach vacation plans.